This addon makes it so that any type of arrow shot by a player will start a fire on the block it lands on. This is not to be confused with the Flame Enchantment which affects mobs and TNT.
Any type of arrow shot by a player either with a bow or crossbow will start a fire on the block it lands on. A fire will only start however if the arrow lands on the unobstructed face of the block. If a block has any of the following on it, a fire will not start:
Vines
A Flower
Grass
A Sign
Etc.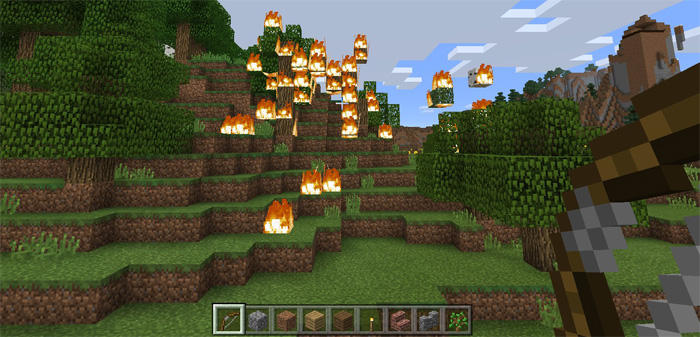 It should also be noted that the arrow will not light a mob on fire unless it specifically lands on the block at the feet of the mob, in which a fire will be lit. If you shoot an arrow at a mob it will still damage the mob for standard arrow damage, however, it will also pass through the mob lighting any block that meets the previously listed requirements on fire, while also allowing you to recover the arrow.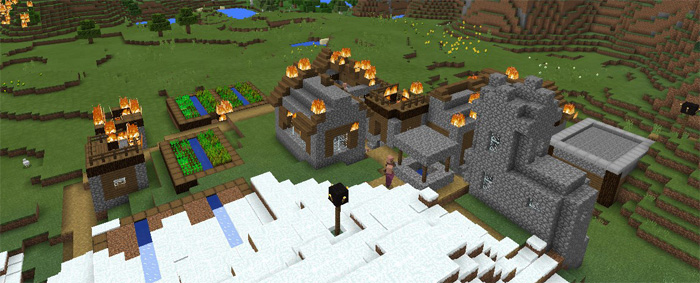 The functionality of this pack can be disabled with the command:
/gamerule mobgriefing false
This addon should work with most versions of minecraft, although I cannot guarantee any backwards compatibility as this addon was tested in version v1.12.0. If you encounter any issues or find any bugs, please let me know on my Twitter @sgt_sauris. Speaking of my Twitter, if you have any recommendations/ideas for either this addon, other addons, or future addons, letting me know there is the best way to get in touch with me. Feel free to check out my YouTube as well.
Enjoy!
Updated arrow entity file to current version, fixing the previously ''heavy'' arrows.
Added fireAffectedByGriefing clause to be able to disable fire arrow functionality.
Added colors and overall updated pack description.
Downloads
Supported Minecraft versions
1.11
1.12
1.13