This add-on adds new fisherman's huts to Minecraft. Simple huts that naturally generate in the world! Each hut is of a different wood, and generates in a biome. These huts use a new structure feature from Minecraft version 1.15, this makes it naturally generate in the world, they generate together with the world generation!
Creator: Team Infinite Minds (Twitter Account), Jean Lucas (Twitter Account)
All Hut Variants
These structures naturally generate in their biomes, they are not so abundant, but they are also not so rare.
Fisherman's Oak Hut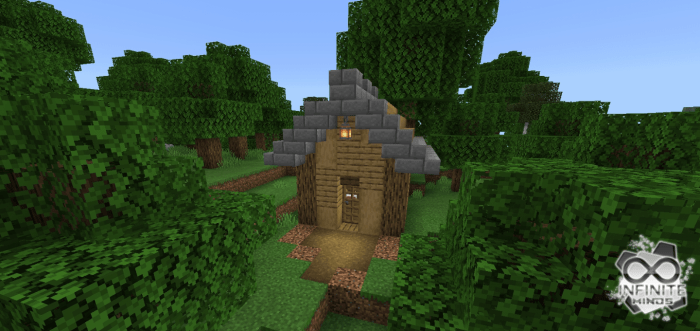 Fisherman's Spruce Hut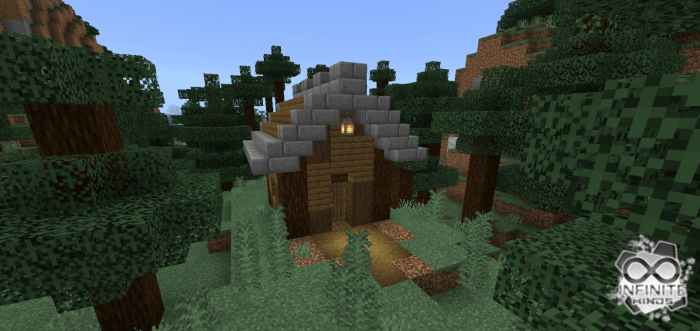 Fisherman's Birch Hut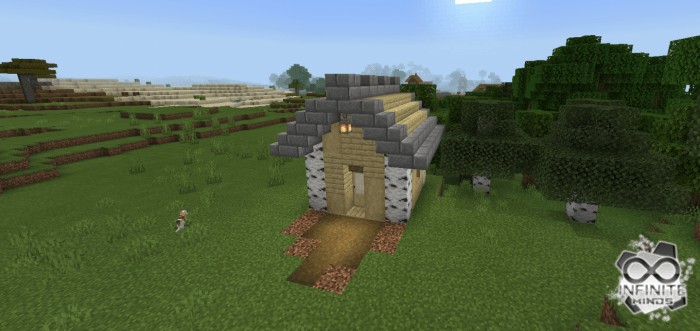 Biome: Birch Forest / Forest
Fisherman's Jungle Hut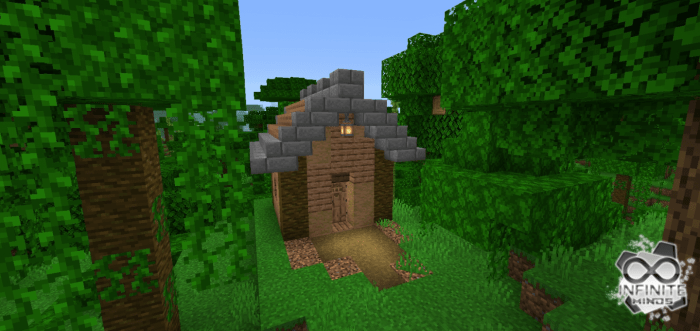 Fisherman's Acacia Hut
Fisherman's Dark Oak Hut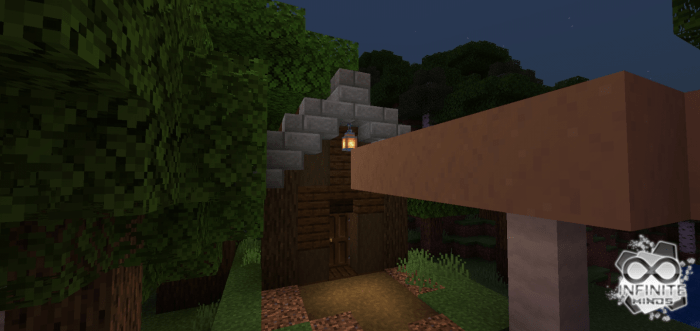 Inside the Hut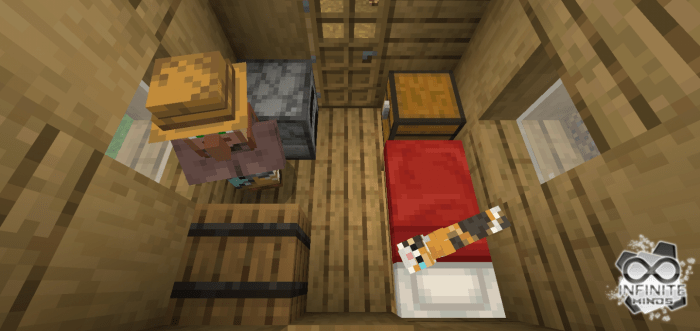 Inside the hut there is a Fisherman villager and his cat. In addition to them, there is a furnace, a bed, a chest and a barrel.
You will find some items inside the barrel and chest.
Barrel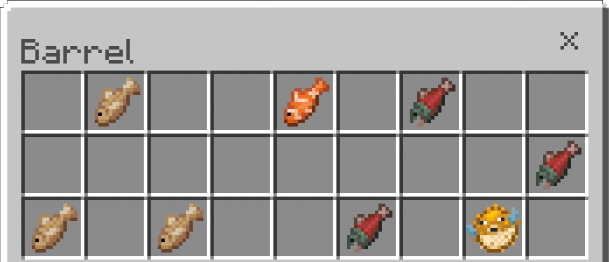 Chest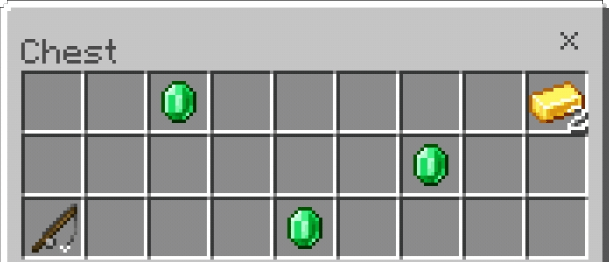 The structures no longer generate a layer above the grass.
Installation
Click on "Download Add-on", and check the captcha box "I'm not a robot". After that, click on "Discover interesting articles" and click the close button (×). After clicking, wait 10 seconds and click the close button (×) again.
After that, click "Continue" (Do not click "Direct Link to Fishermans Huts Add-on"). Wait 15 seconds, and click "Continue to Fishermans Huts Add-on". After that, download the Add-on via Mediafire!
To activate in the world just activate the behavior within your Behavior Packs (This Add-on does not have a Resource Pack).
If you want to review/make a video about this content, don't use your own link, nor use the direct download link via Mediafire. Use the proper link from this page on MCPEDL!
Enable experimental gameplay in the world options for Add-on to work!
Downloads
Supported Minecraft versions
1.15 (beta)