Five Nights at Freddy's is a very popular horror game which has gained a lot of attraction for the songs included in the games. For example, the original song on YouTube which this redstone map is based on have more than 60 million views on YouTube. That by itself equals a total of more than 300 years of time which has been spent by people watching the video.
Anyways, in this map you will be able to play the same song and listen to it in-game. It uses redstone and noteblocks to do this. The pace is a little bit slower than the original tune but it's still a really well made map.
Creator: LesterPlaysMCPE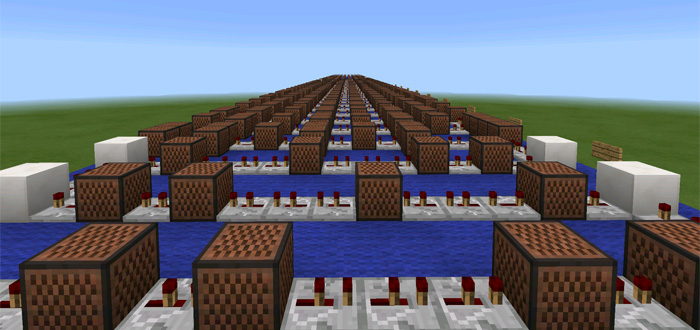 Demo
The sound quality is not the best. If someone records a version with a better sound quality we would be happy to add it to the post!