This game-map is a survival horror like the game Five Nights At Freddy's, you have to survive 5 nights with a Animatronic Maxie at her Pizzeria Warehouse but pay attention to her don't forget to use the mask! Important: Maxie is not the Animatronic from jolly series she have different story.
Maxie's Pizzeria & Warehouse welcomes you to have fun and play times with Maxie during the day! But what happens during the night?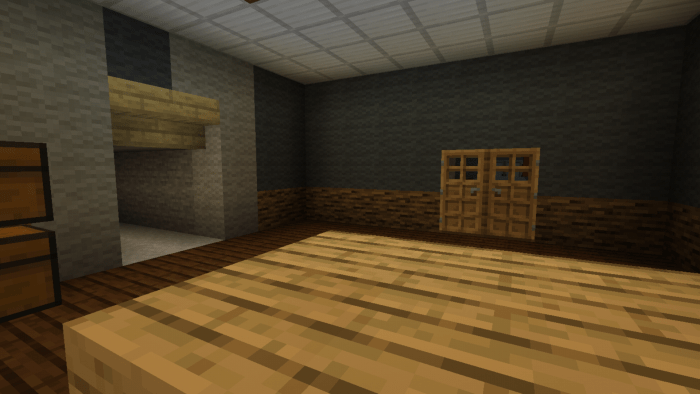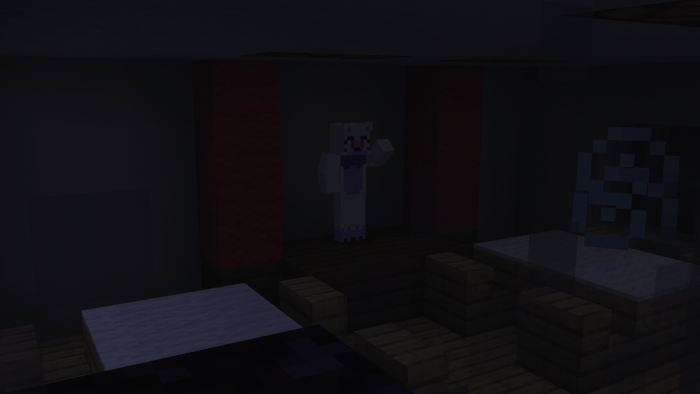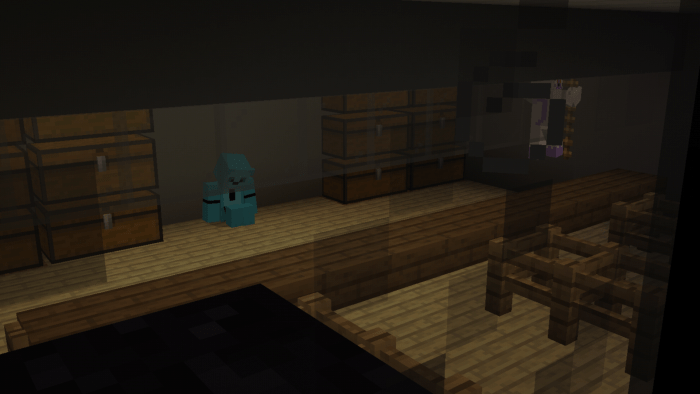 A new download link has been added, now it's available to download
Version:1.5.0 
Big improvements, and changes to make the game look a little better!
•Supports 1.12
•New mask system to make the game a little difficult...
•mcworld file has been really fixed you can finally download the mcworld type
•Fixed some mistakes
•Night 5 ending is fixed try to beat the game if you want to get the ending
•Improved Maxie's texture
•Added a sign to know where is night 2
•Fixed the mistake for the download files now you can download it again!
•The whole gameplay of Five Nights At Maxie's has been remastered!
•improved mechanics! And now they will hunt you down!
•Five Nights At Maxie's has been remastered!
•Better gameplay mechanic 
•Everyone will try to hunt you down now!
•The whole Five Nights At Maxie's has been remastered!
•improved gameplay and the animatronic mechanics are better!
Fixed a bug which make the map kicks you out
New models for Maxie and Gonzi (the cyan cat)
Supports 1.9 version 
Installation
To download this map follow this 
1.If your map file will 've downloaded as a Minecraft dirt icon just click it 
Check out the normal game of this map
For Pc and laptop only!!!
Five Nights At Maxie's Game[Beta]

Downloads
Supported Minecraft versions
1.14