Would you like to go to sleep in a bed that has the flag that represents you?
So guess! This is your texture pack!
In this texture pack you will have the Flags of: Spain, India, United kingdom, Australia, Argentina, Japan, China…
Where are you from?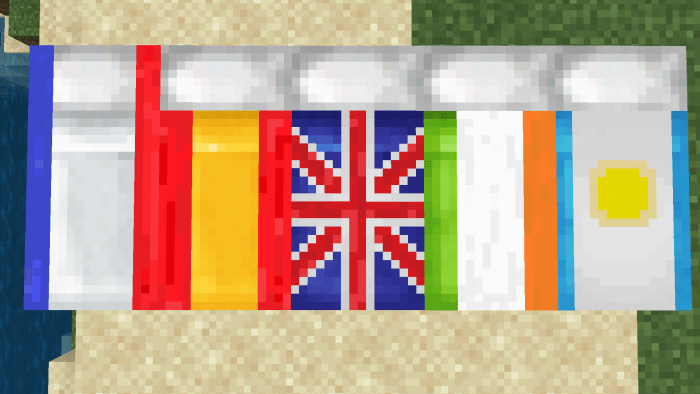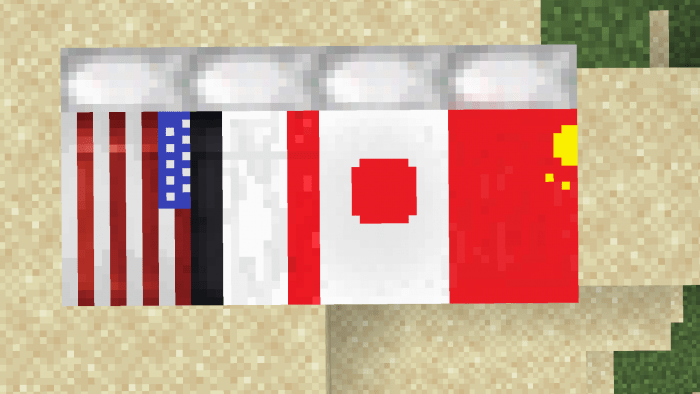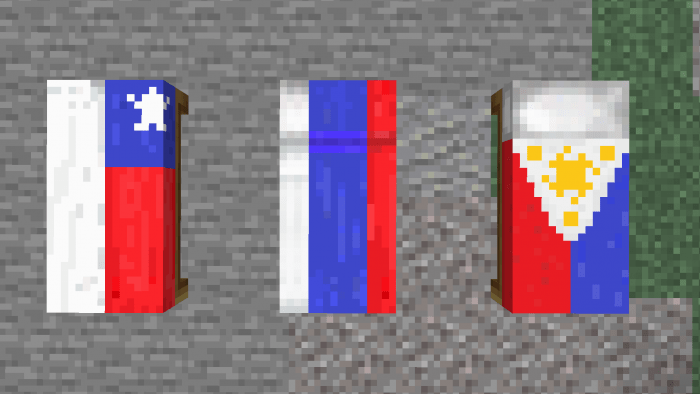 I have changed the link where you previously can download the texture pack with a .rar file and now you can download it with a .mcpack file.
There is a new version of this texture pack!
In this version have been added:
-Russian Flag
-Philippines Flag
-Chilean Flag
I have just putted a link of a video that I have uploaded on youtube and I don't know how to make that instea of the link it appears the video.
If you could make it I would be so grateful.
I have changed the links of the video and the download.
Downloads
Supported Minecraft versions
1.12
1.13
Resolution
64x