Floating Block is a typical skyblock map, but with more islands. There isn't any goal. Just evolve your island and explore other islands. Map is still in BETA so its not finished.
You spawn on starter island. It has a tree and a chest. You must build cobblestone generator on it. Then build path to other islands.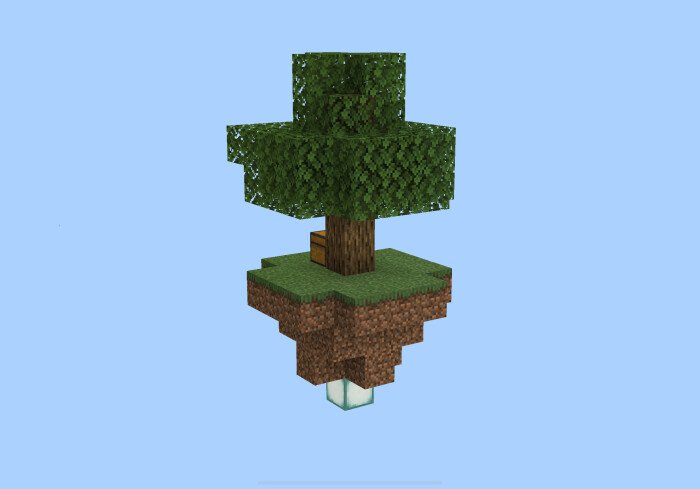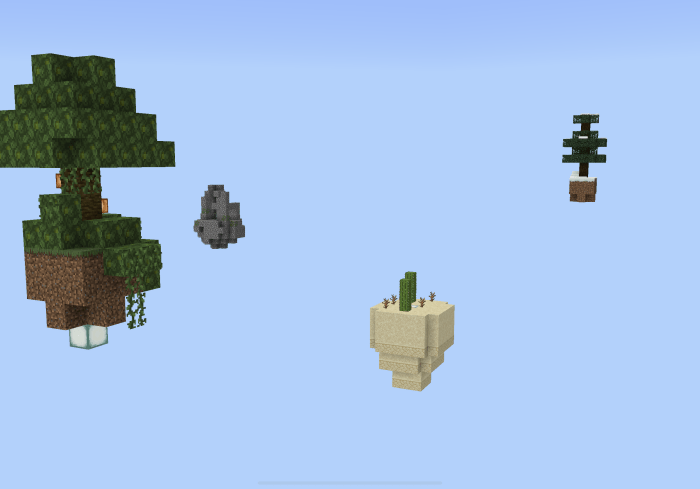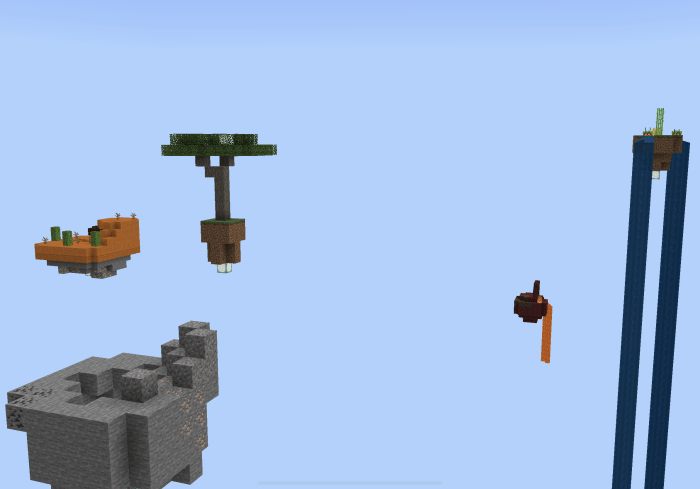 You can explore 9 islands (desert, red desert, cave, dungeon, nether island and other). All these islands have chests with some rare loot.
Desert Island has sand and some cactuses
Red Desert Island has dead bushes, cactuses, collapsed mine and some gold ore.
Cave Island has all rare ores. It looks like a normal cave.
Dungeon Island has monster spawner and a chest.
Nether Island has nether rack, soul sand and all what you can get in nether.
Lake Island has a lake, wheat and other meal.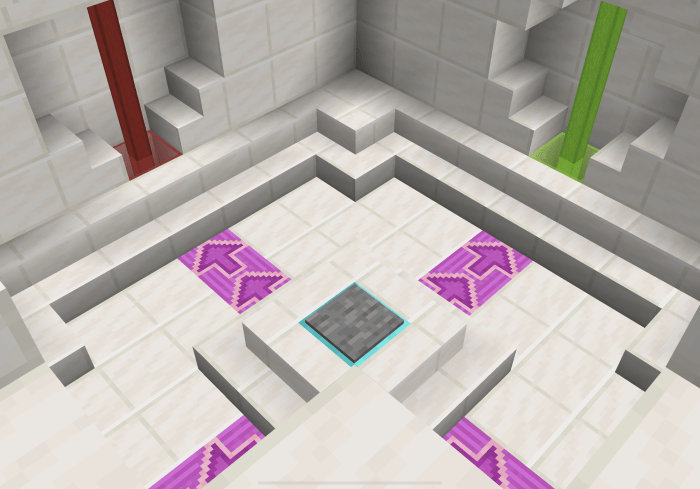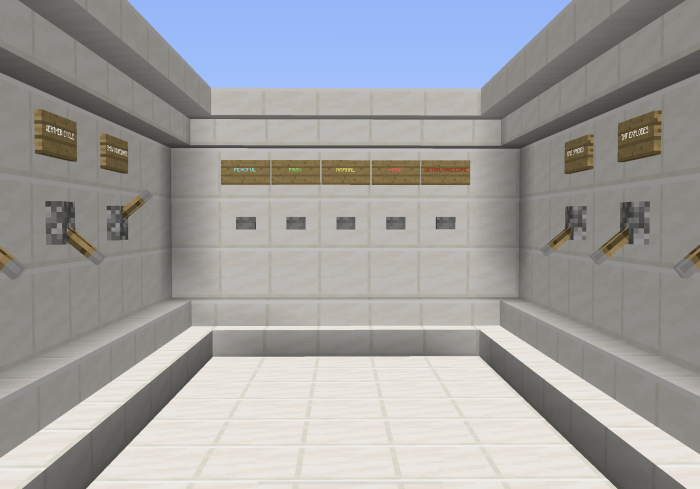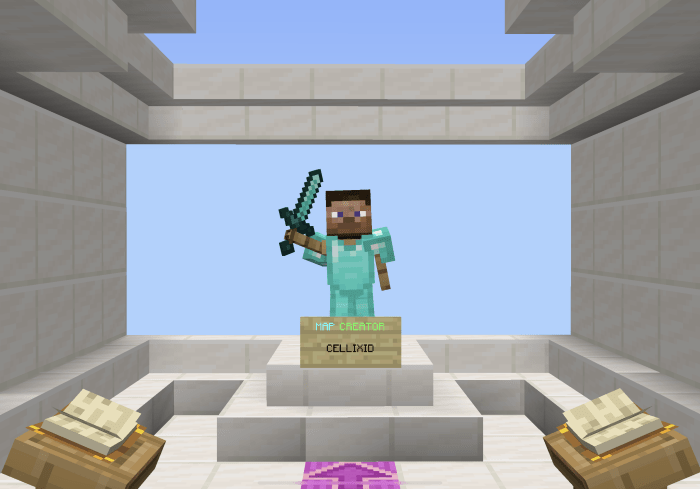 There is also a hub with 4 ways.
1. Teleport to your island
2. Settings. There you customise difficulty and some game rules.
3. Credits. You can hind there some words from me, Terms Of Use and Change Log
4. More. There is two ways: Marketplace and Achievements. Marketplace is not created now, but in next update I add it. Achievements are not completed, but room is completed.
I hope you enjoy my map and leave reply. See you later!
Brand new hub
Added nether and dungeon islands
Added ACHIEVEMENTS and MARKETPLACE teleports
Added ACHIEVEMENTS room
Installation
Downloads
Supported Minecraft versions
1.13