"Floating text" It is a complement that helps us a lot to decorate or indicate specific things on our maps, since it is a floating text that looks very elegant to the view of the players. (Most map makers use floating text)
Creator:
Twitter: @AndiuberOficial
YouTube: Andiuber
This plugin adds a new entity with the name of: "Floating text". You can get it in creative mode in the inventory, in the creatures spawn eggs section, there you can find the floating text with a texture of the label.
Once obtained, it is enough to rename it on an anvil, for the text you want and that's it. You can now put the floating text where you want.
You can also invoke it with the following command:
/ summon add: floating_text ~ ~ ~ add: floating_text "Custom text"
Some of the characteristics of floating text are:
-It is shock resistant
-It has no gravity
-It is invisible (Only the floating text will be seen)
-You can eliminate the floating text, having in your hand a barrier block (Right-clicking or pressing the: / kill button)
-You can also remove it with the following command:
/ kill @e [type = add: floating_text]
To be able to add more words or letters in the floating texts, you will have to modify it with external programs.
Example:
-Blocktopograph = For Android
-UniversalMinecraftEditor = For Win10
Download here UniversalMinecraftEditor
(Below you can see the trailer and you can see how to increase more words with the
programs that mention "Tutorial starts at 6:05")
Preview: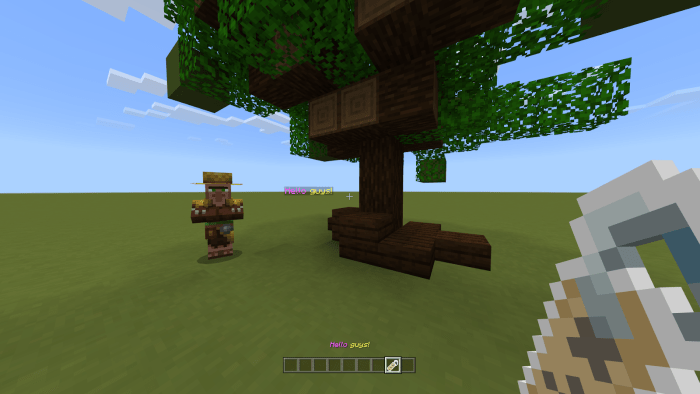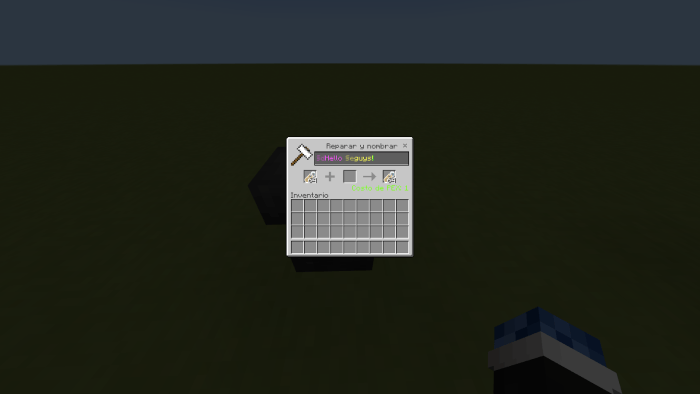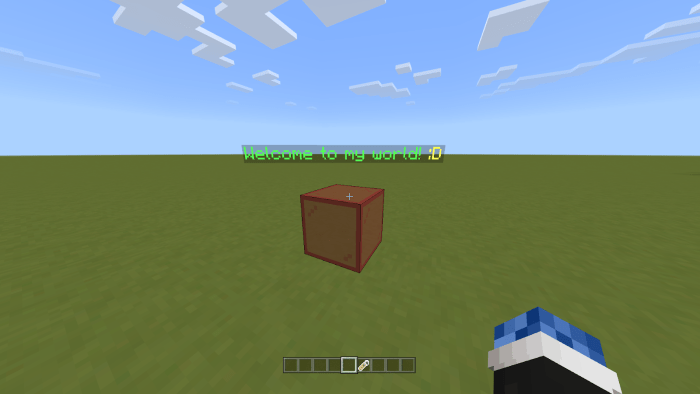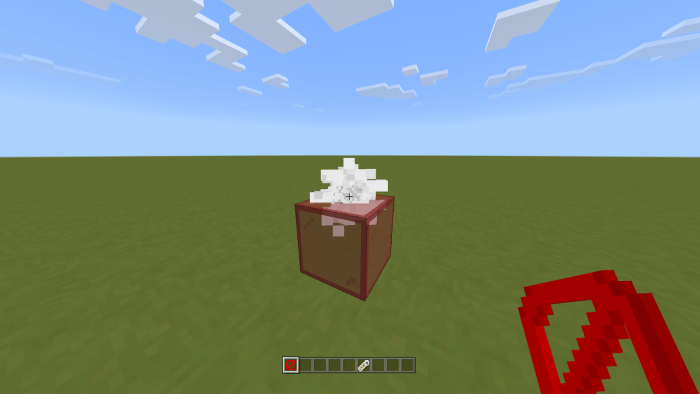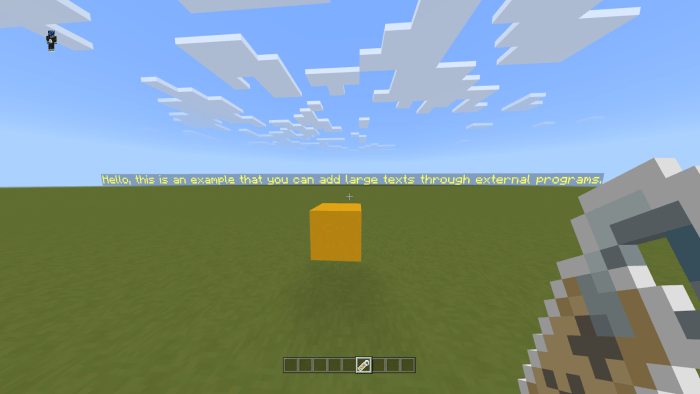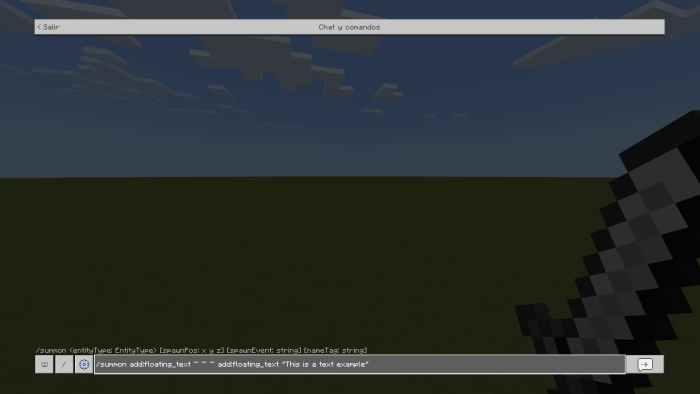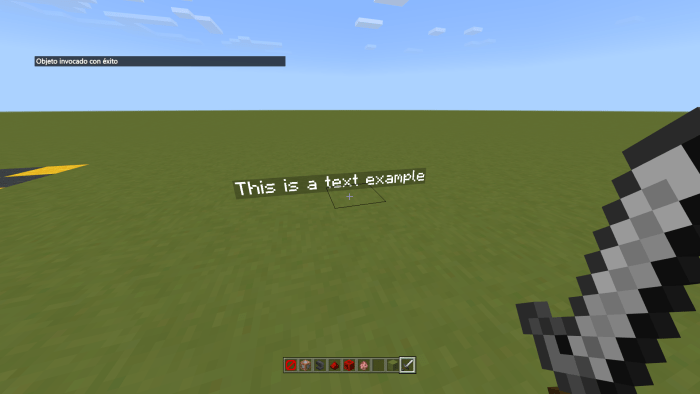 Trailer:
Installation
How to install the plugin in our worlds?
• Download and install McAddon
• Activate the behavior and resource package that you installed, in your worldwide configuration and you're done.
Doubts and suggestions?
Visit our website! https://www.cubitosmc.com
(If you share this work, respect the original link of the website publication of: MC Cubitos. That would greatly help us to value our work and provide more information about the content and our team. Do not use direct links. "Thank you!"
Downloads
Supported Minecraft versions
1.14