The mod adds a new type of block called Flourescent Light Fixture. It's a certain type of lamp commonly used in larger offices and industrial buildings where lots of bright light is a necessity to a cheaper cost of energy.
No power source is yet required to use the lamps but it's certainly still a perfect mod for anyone who want a modern upgrade from ordinary torches to light up their creations.
Creator: RhanCandia, Twitter Account
How to craft the lamp?
To get one Flourescent Light Fixture you will need two blocks of glass and one redstone dust.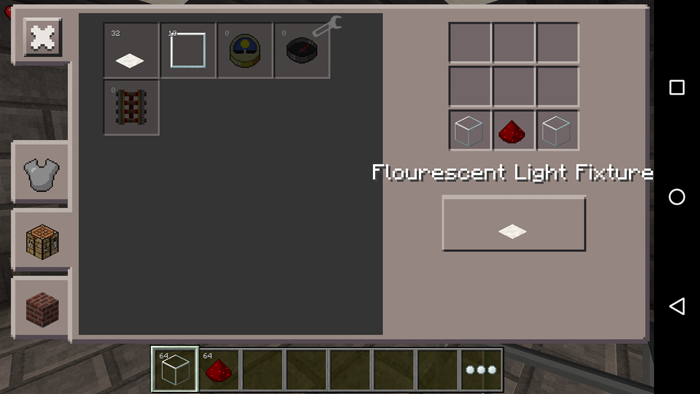 Block IDs
Flourescent 0 (overhead) (207)
Flourescent 1 (floor) (208)
Flourescent 2 (209)
Flourescent 3 (210)
Flourescent 4 (211)
Flourescent 5 (212)