This addon will add the characters from Five Nights At Candy's 1 and Five Nights At Candy's 2 also they have custom sounds when they are killed and they can be hostile towards to players and villagers!
The addon will have for now the characters from FNAC 1 and FNAC 2 they also have their own scream when they are killed except from the penguin which has his own voice…and you can find them on the mobs category they are not hostile on creative but they will be on survival mode
They don't replace any mob they have their own custom spawn egg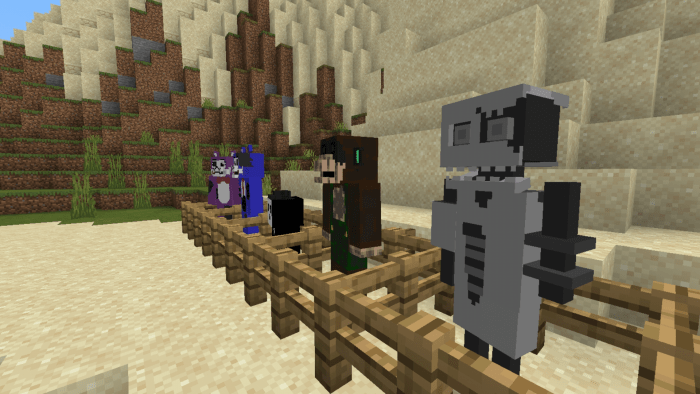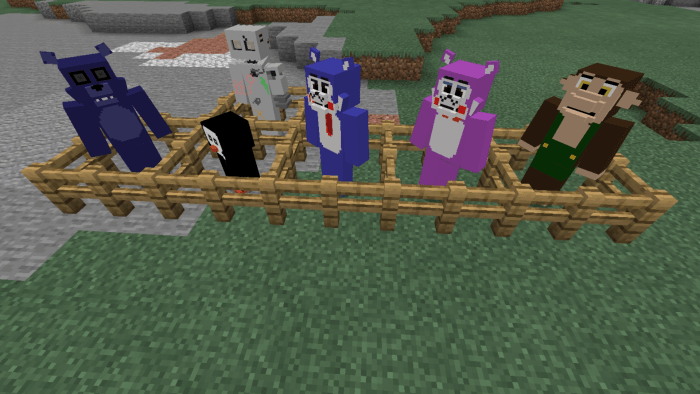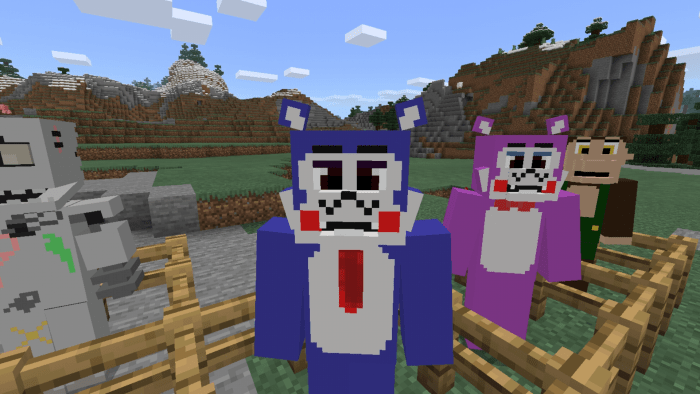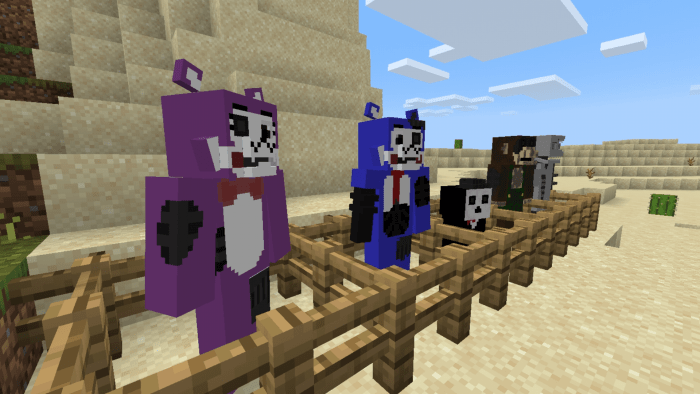 •Added Five Nights At Candy's 2 animatronics 
•Bugs have been fixed
Added 4 more characters
The animatronic arms bug is fixed!
Installation
Download the mcaddon and then create a new world and then activate both behavior and resource pack 
Important: DO NOT USE THIS ADDON ON DIFFERENT SITES
USE THE ORIGINAL LINK FROM MCPEDL
USE EXPERIMENTAL MODE BEFORE PLAY!
Downloads
Supported Minecraft versions
1.12