It seems like the fnaf characters made their grand arrival to bring a perfomance to your MINECRAFT world! What will you do when they come to stuff you into a suit?
In this addon you will have animatronics in your mcpe world and They are ready to bite and feast on your flesh tonight. They can move and hunt you down and they are quick.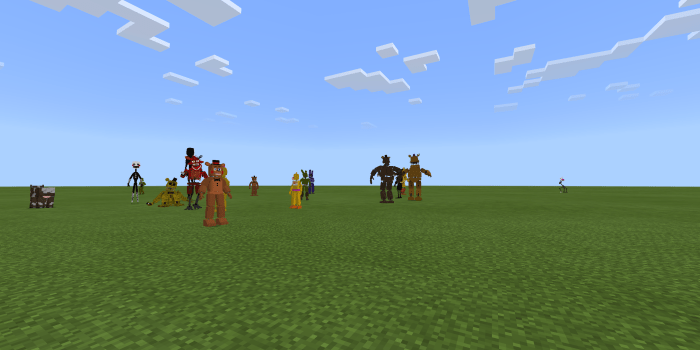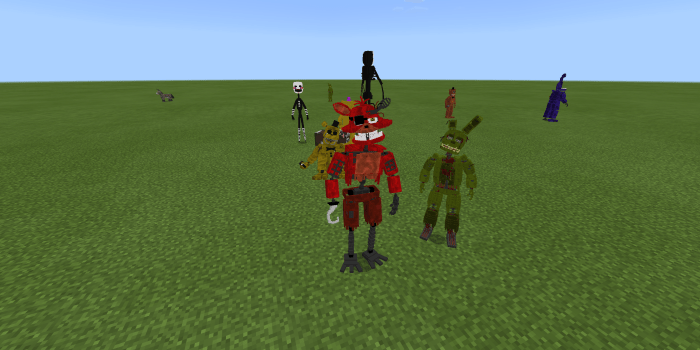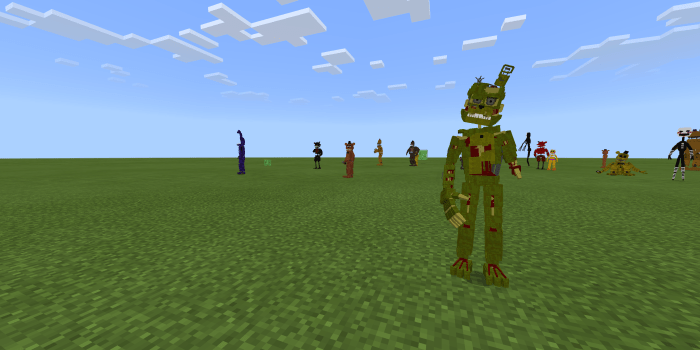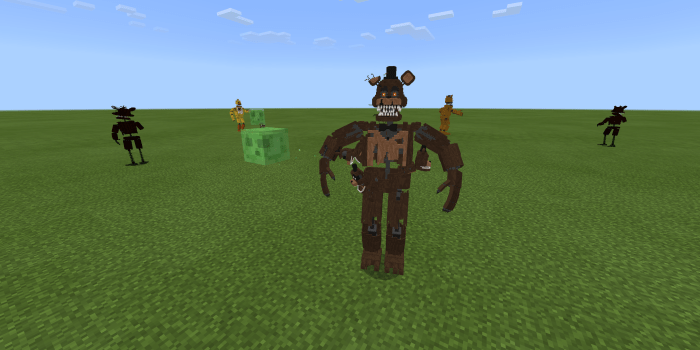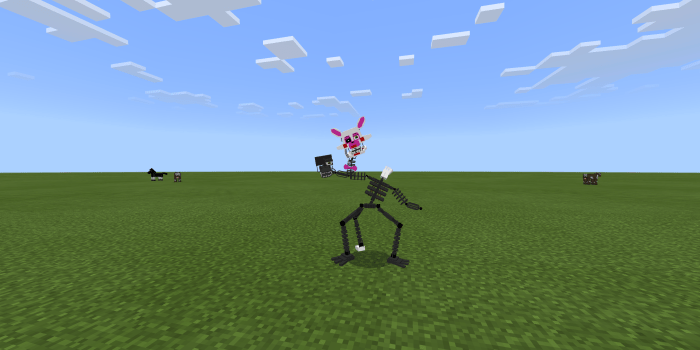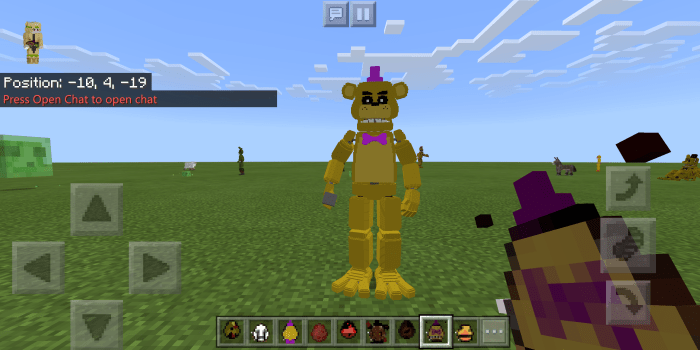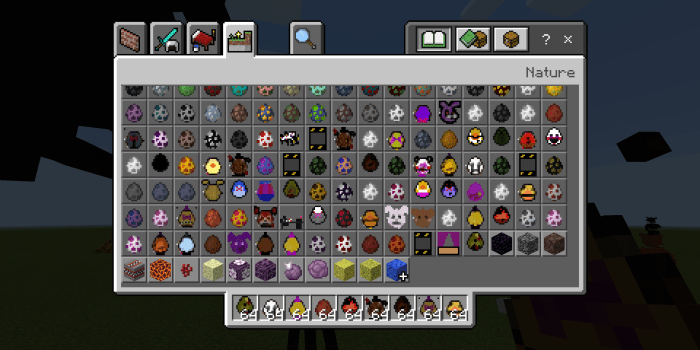 There are a bunch of characters in this pack that have been added from different genres of characters from each game to haunt your nightmares! They can all move and move at different paces, some slow and some fast. Some of them can talk and some of them don't.
And all of the animatronic models were made by me and not taken from other mods and I used the creator scotts models as accurate examples to create my models.
The animatronics themselves were created and copyrighted by scott cawthon I do not own fnaf or the animatronics
Some of the animatronics are still being updated because of issues with my old addon and improving them all and will all move, talk, and attack.
The models I made were made on BLOCKBENCH.
The models in this addon were made by me but they come fromt the popular fnaf game FIVE NIGHTS AT FREDDYS. I do not own fnaf or fnaf characters but I did make these models based of the games and no other addons or mods. Just to clarify that I did NOT STEAL NO OTHER ADDON OR MOD CREATORS MODEL nor do they belong to them because they do NOT own fnaf only Scott Carry on owns five nights at freddys and the models
Installation
This page should either have a link to media fire or have a direct download for the addon. When u download the addon export it to your mcpe world and turn them on in your world and you are finsihed :)
Downloads
Supported Minecraft versions
1.14