This is a collection of some of my fan games like Five Nights At Maxie's and The Abandoned:Warehouse, The Abandoned:Pizzaria and Five Nights In Factory, this addon will add in your worlds the antagonist animatronics from the fan games! 
Becareful the animatronics can chase you anytime!
Each character are from these games: FNAM 1,2,3,4,Overnight and The Abandoned:Warehouse, Five Nights In Factory and The Abandoned:Pizzaria
They also have their own spawn eggs they don't replace any mob and they can't be found anywhere, you can also summon them with functions, also this addon will get updates you can also download the games here:
FNAM 1
The Abandoned:Warehouse
The Abandoned:Pizzaria
For more updates you can join here
The spawn eggs will have some kind of these short words their meanings are this
FNAM:Five Nights At Maxie's
TAW:The Abandoned:Warehouse
FNIF:Five Nights In Factory
TAP:The Abandoned:Pizzaria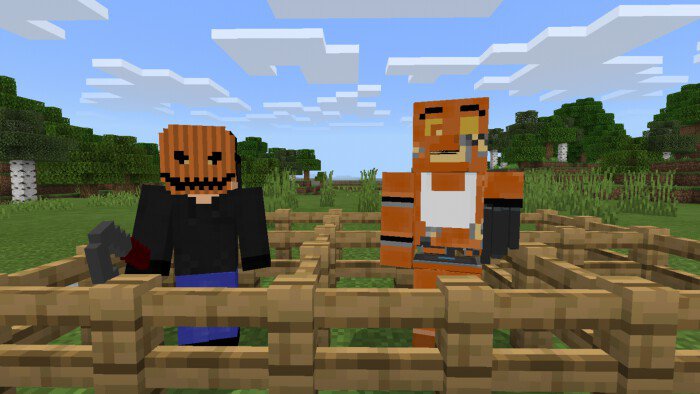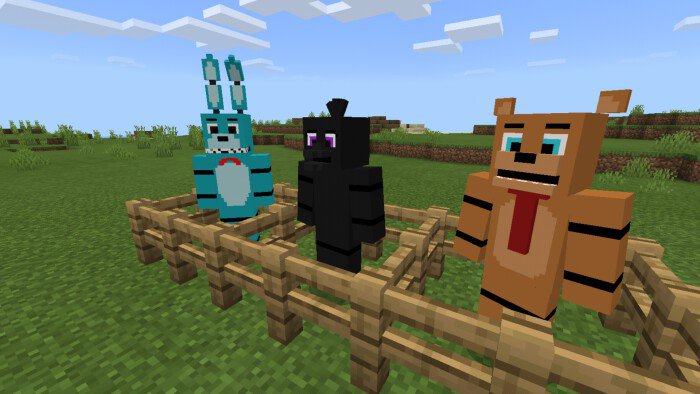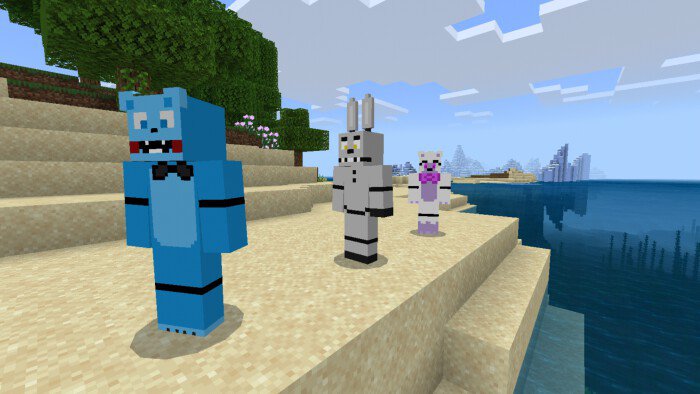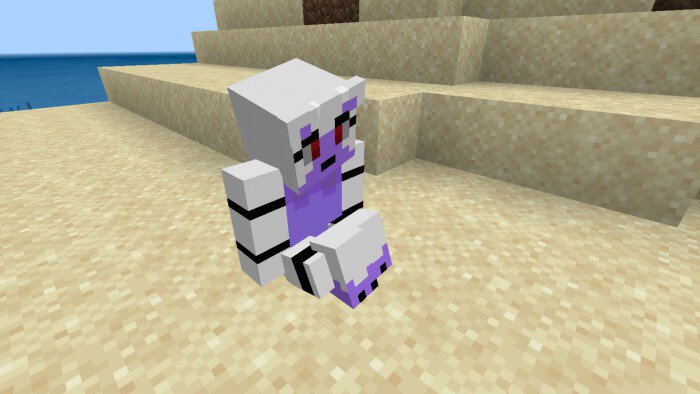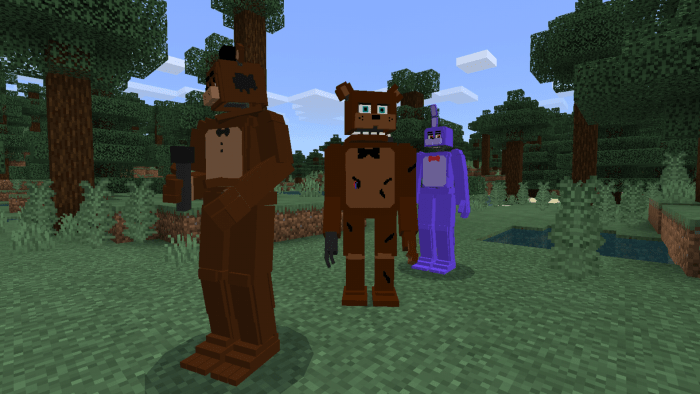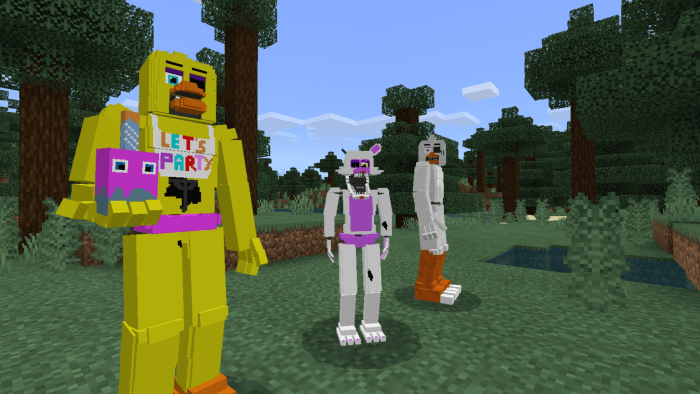 DONT USE THIS ADDON ANYWHERE WITHOUT MY PERMISSION
IF YOU MAKE A VIDEO USE ONLY FROM MCPEDL LINK NOT THE MEDIA FIRE AND GIVE GREDIT OF MY NAME
•New and updated models from The Abandoned:Warehouse and Pizzaria games
•Added new characters from The Abandoned:Pizzaria!
•Maybe this might be the last update
•Now each character have it's own animations and "almost a jumpscare" 
•Added the characters from FNAM:Overnight 
•New updates will come soon!
•Added 3 new characters 
•Fixed the characters hitbox 
•Some improvements
•New title to avoid confusion
Installation
•Once you have downloaded the addon in Windows 10 click on the dirt icon and for mobiles click on the file with a file manager!
▪Use Experimental Gameplay from the world settings to make this addon work!
Also if the characters don't appear at first time just reload the addon again, or delete the world and try again on a new one because that's a Minecraft bug!
Downloads
Supported Minecraft versions
1.14