TwitchTubeCreators presents for Minecraft food lovers, FoodCraft where it adds 48 new consumable items that can give you effects of passion to feed your whole life.
This add-on adds more than 48 new consumable items and an entity that makes it easy for you to get it! What are you waiting to try this beautiful and delicious add-on?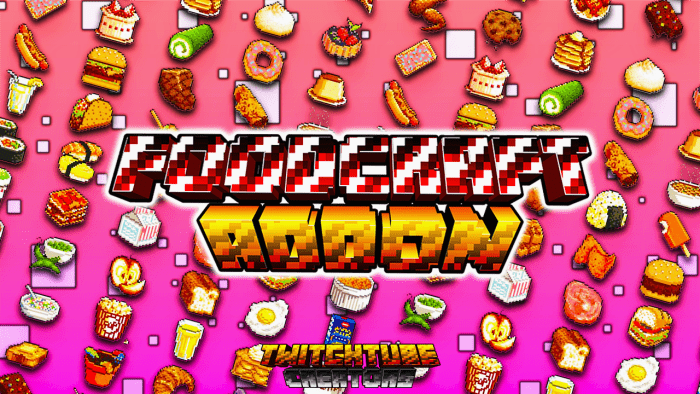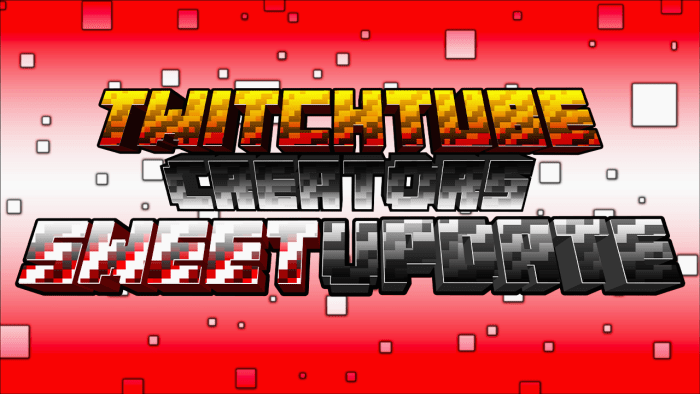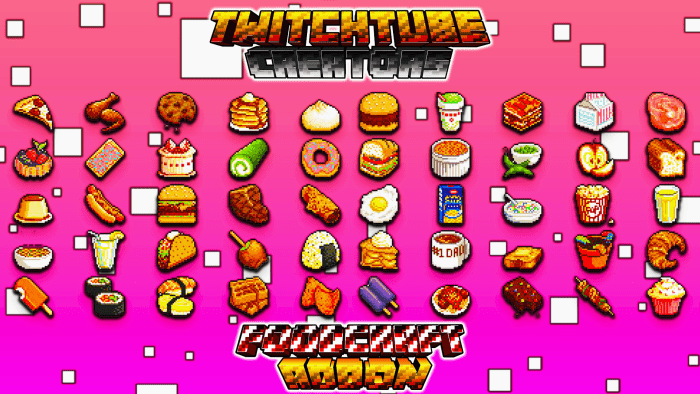 This add-on adds 48 new items and a new entity that will sell you the food.
There are from hamburgers to a beautiful and creamy ice cream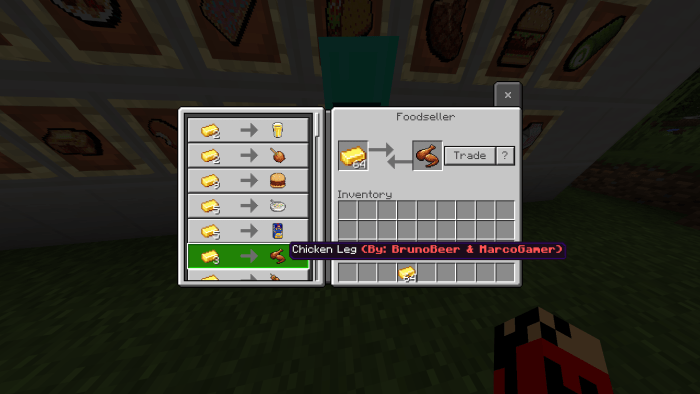 New Grocery Items:
-Muffin
-Chicken skewer
-Chocolate
-Spaghetti
-Crab
-Double paddle
-Toast
-Coffee
-Cake with Ice Cream
-Beer
-Popcorn
-Cereal with milk
-Macaroni and Cheese
-Fried egg
-Lactal bread
-Sliced ​​apple
-Pea soup
-Soup
-Sandwich
-Raw Pork Chop
-Milk
-Lasaña
-Scraped off
-Burger
-Salmon and Avocado
-Sushi
-Ice cream
-Onigiri
-Taco
-Noodle Soup
-Meat Rolled
-Fillet of beef
-Hamburger with Vegetables
-Pancho
-Mrs
-Strawberry cake
-Sweet Cookie
-Nachos
-Fruit cake
-Lemonade
-Caramelized apple
-Waffle
-Vegetable Rolled
-Pancakes
-Chicken foot
-Cookie
-Pizza
In order to obtain the items you can use in creative mode with the spawn egg of the
villager or with the following command:
/ give @p sc: (item name)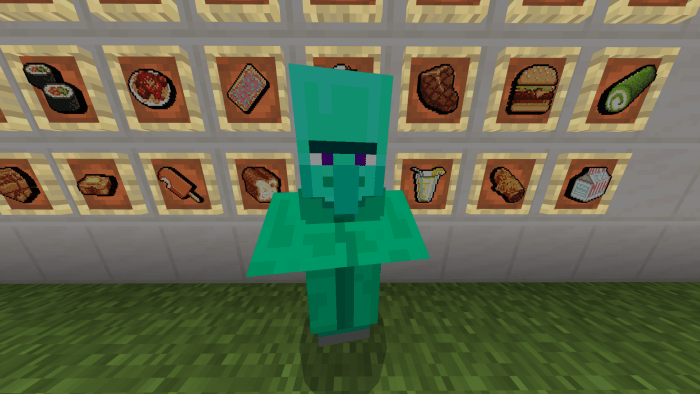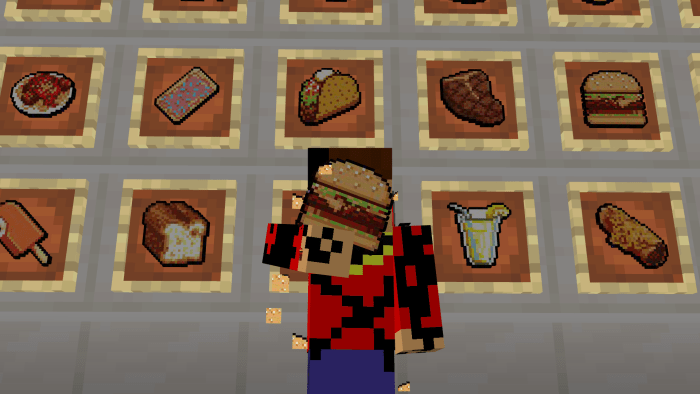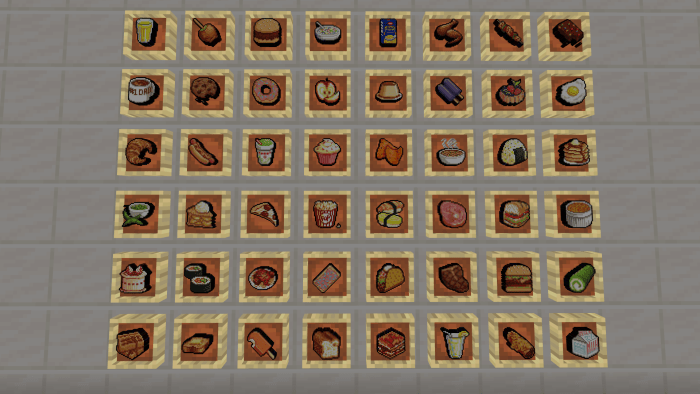 By: MarcoGamer
By: BrunoBeer

Twitter: https://twitter.com/TwitchTube_SC
Discord: https://discord.me/twitchtube-
TwitchTubeCreators ®
Downloads
Supported Minecraft versions
1.11
1.12
1.13
1.14
1.15 (beta)
1.16