For a season of more than 20 episodes have Foxxy been playing in this world. She has built her own little village and gone out and explored the world of Minecraft and in a Let's Play series shared the experience with her YouTube fans.
As a closing up for the first season she has decided to share the world with you. If you are an avid fan then what isn't more cool than being able to explore the world which you've watched in videos? If you haven't yet had a chance to view the series then check it out here.
Creator: FoxxyzGaming, Twitter Account
There are a lot of creative builds in the map. Here's a little cottage and a campfire.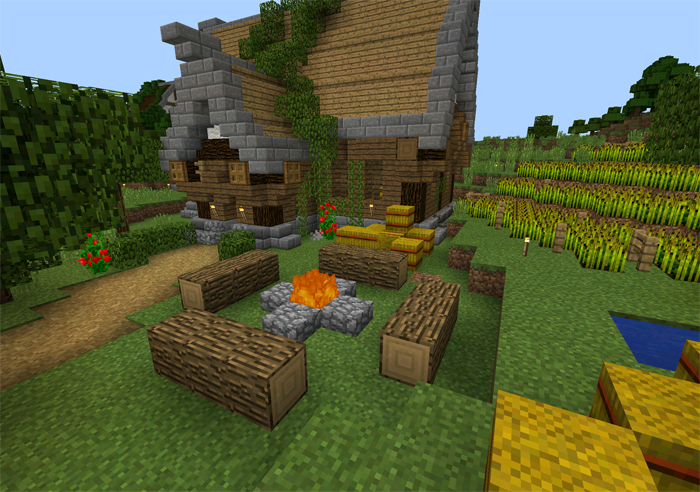 An old watermill is nicely situated at the river to harness energy of flowing water. Sure, it doesn't actually work but it's what a real life watermill is meant for if you didn't know.