Are you lagging so bad in mcpe? where in it is impossible for you to play in servers? or even in your normal world? Then i suggest you to use my Client . FPS+ Client will surely boost your fps ! by optimizing your game and more .
This Client focuses on increasing your fps , which will explain why this client does not add new guis , particles and more.
V5 UPDATE!
-Whats New? , Better optimization , cleaner , lighter!(1.5mb size), removed modes that will just cause lag , new info panel! , separated PvP versions from the pack , renamed the modes , you can use other texture packs without worrying of lagging! and more!
Cleaner Main Menu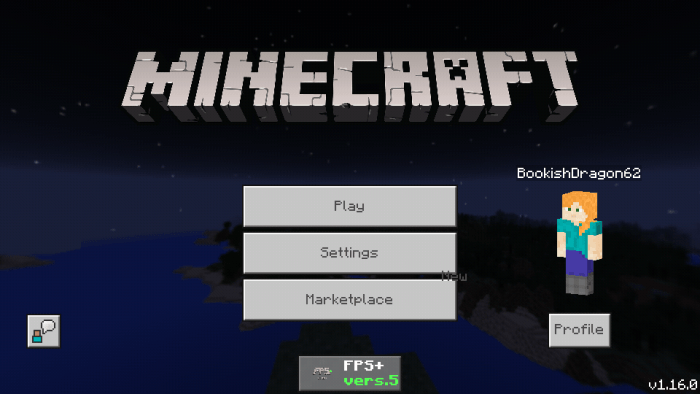 NEWS AND UPDATES PANEL!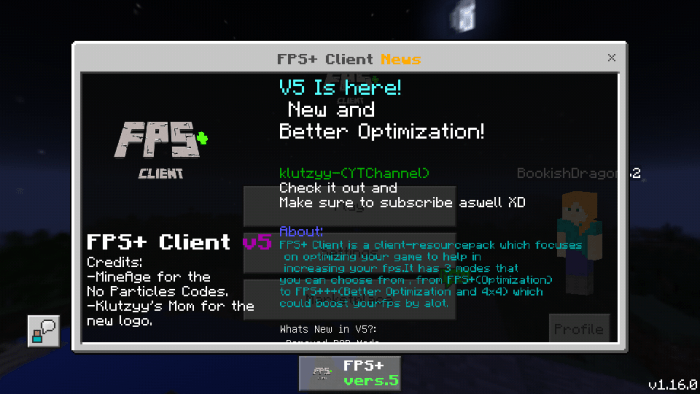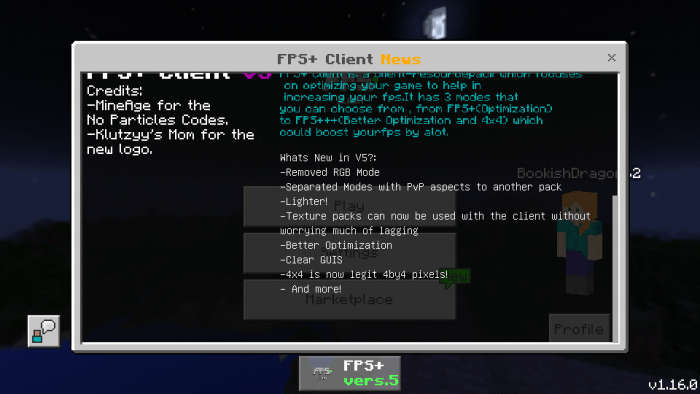 1.FPS+ SUBPACK ( Renamed the Default v1 of FPS+ Client)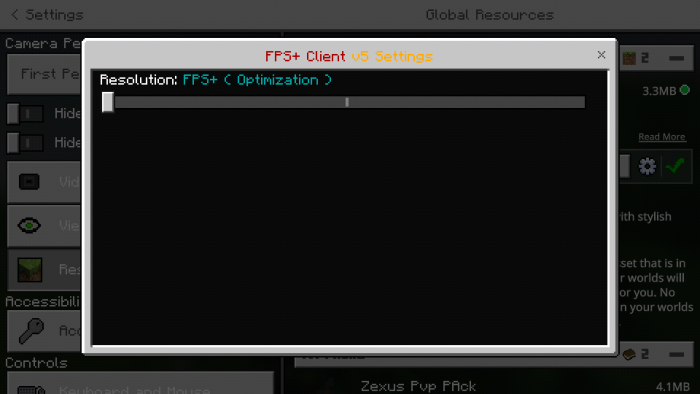 FEATURES:
1.Clear Water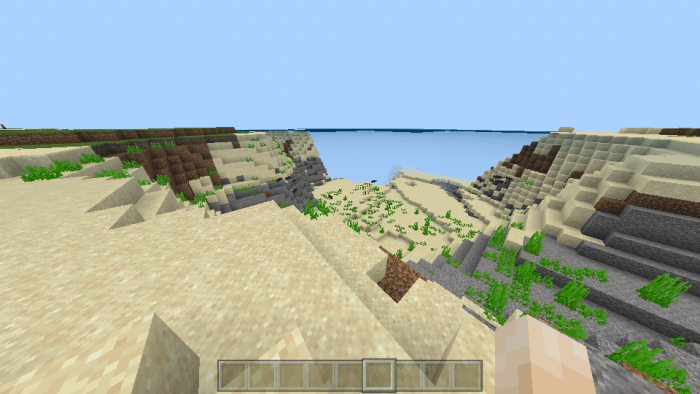 2. Removed Water Fog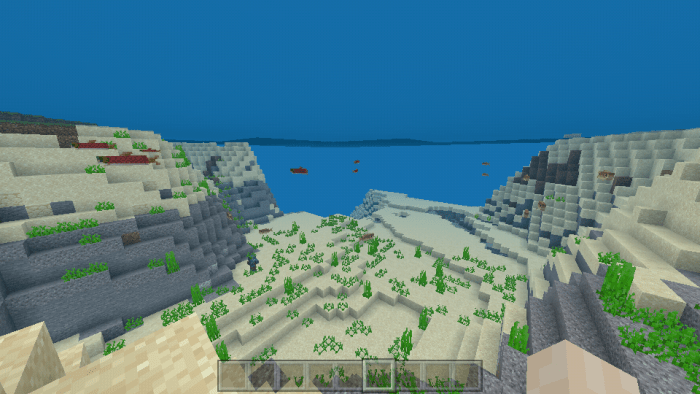 3.Java style hotbar and invisible hud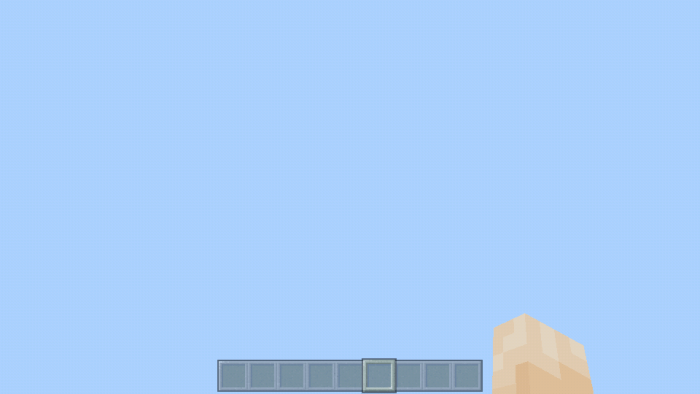 4. Removed all particles.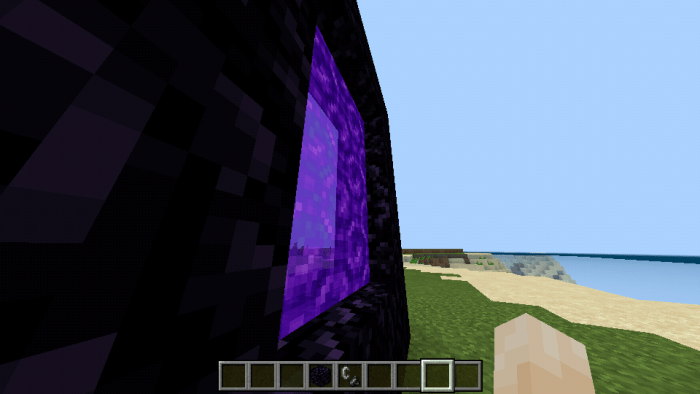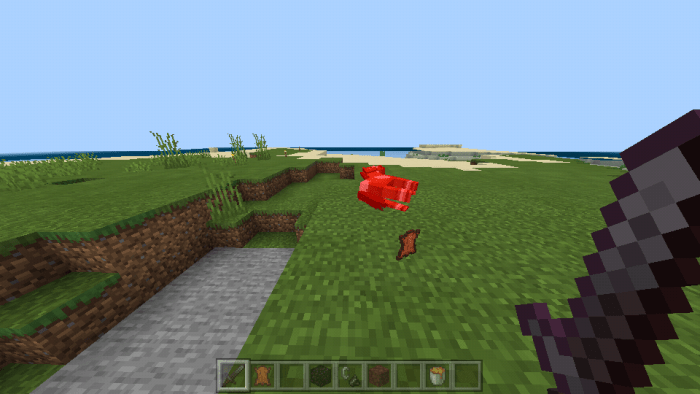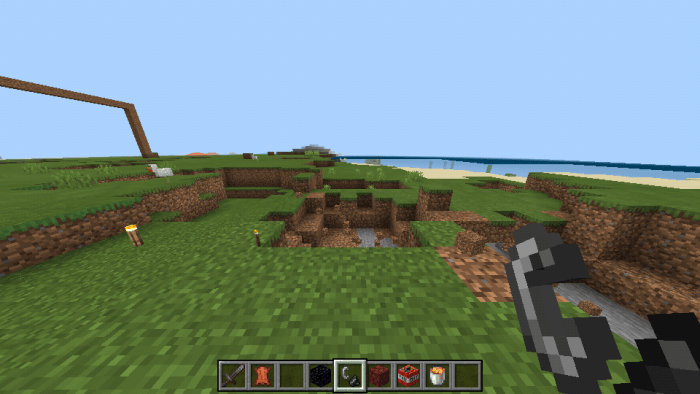 and more particles
5. Low Black Fire ( No animation)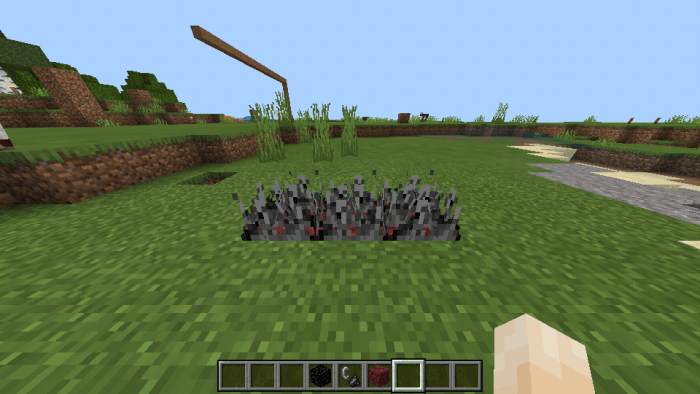 6. No lava animation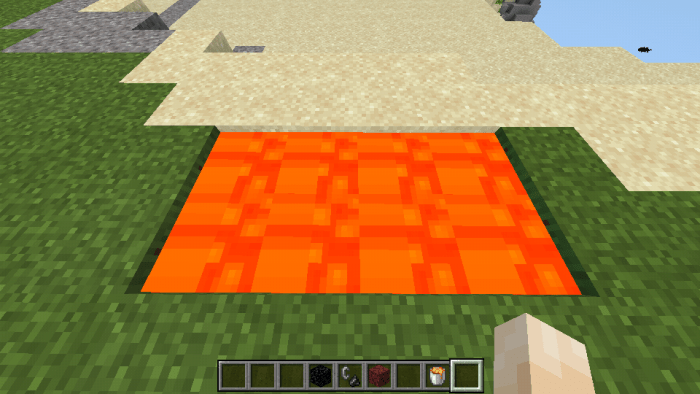 7.Full bright / nightvision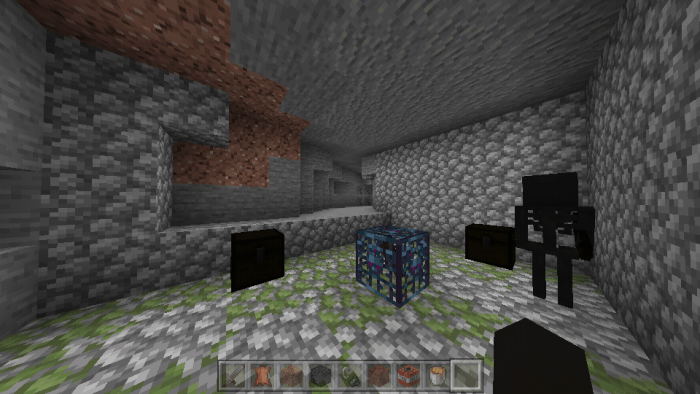 8. Removed Splash particles , and reduced the rain particles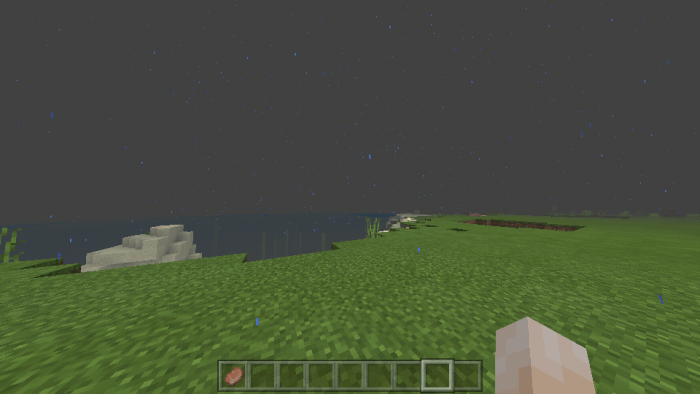 ( Im playing on pocket edition , not on pc)
Others :
1. removed stars ( not really a major change because you can just turn off beautiful skies)
2.Optimization of blocks
3. Removed the white circle for non split controls players. ( The white circle when u break stuff)
2.FPS++ SUBPACK ( Renamed MaxFPS Mode and its better )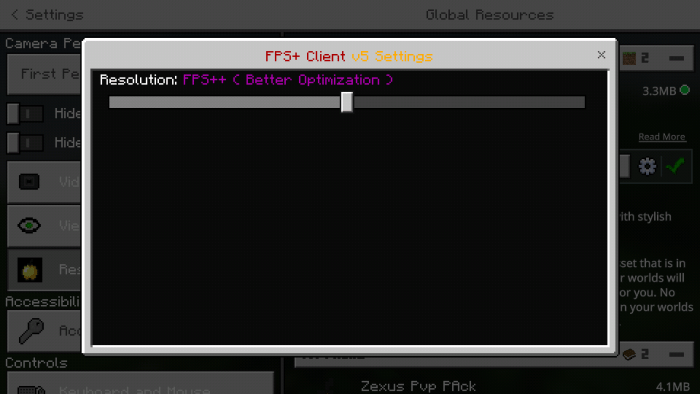 – Has features from FPS+ but has additional features that could increase your FPS.
ADDITIONAL FEATURES ON FPS++ MODE:
– Totally removed all the particles , from rain particles to particles from mobs!
– Tallgrasses and normal grasses are now very short which boosts fps
– All flowers are now smaller and reduced its texture to also boost fps
– Grass blocks are now grass blocks
– Clean Glass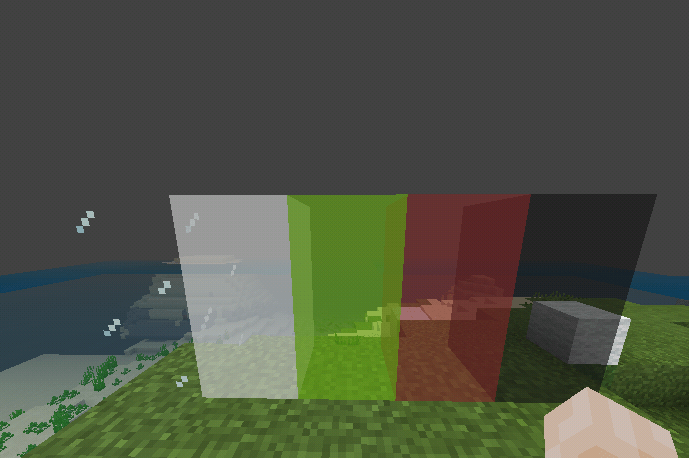 3. FPS+++ SUBPACK ( Renamed 4×4 Mode) 4×4 is now legit 4 by 4 pixels , before it was just 16×16 that was made to look like 4×4 , expect increasing of fps on this one.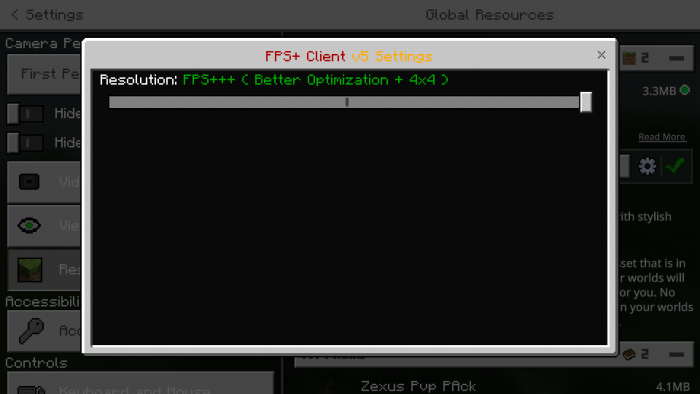 – Same Features with FPS++ but textures of blocks are 4×4 ( more fps ):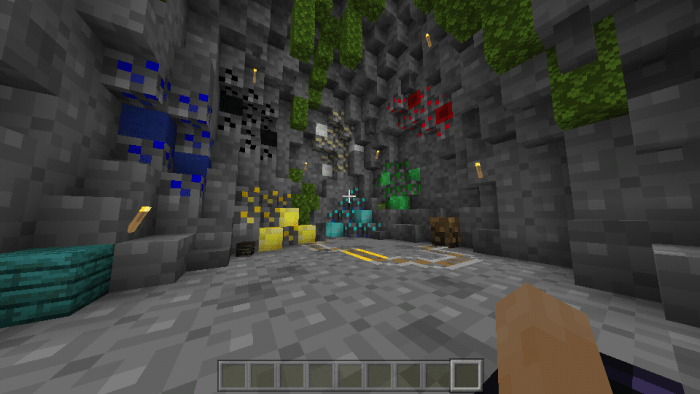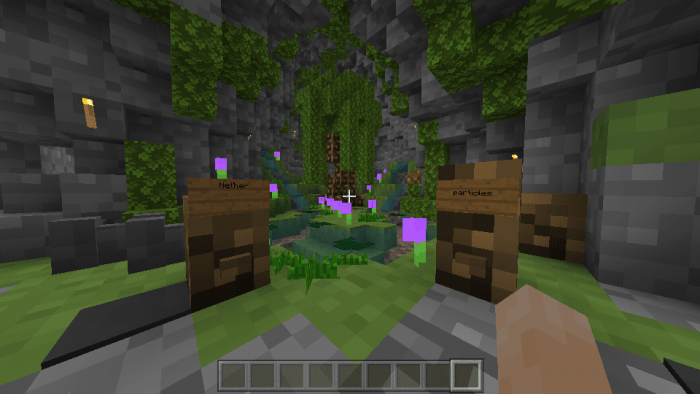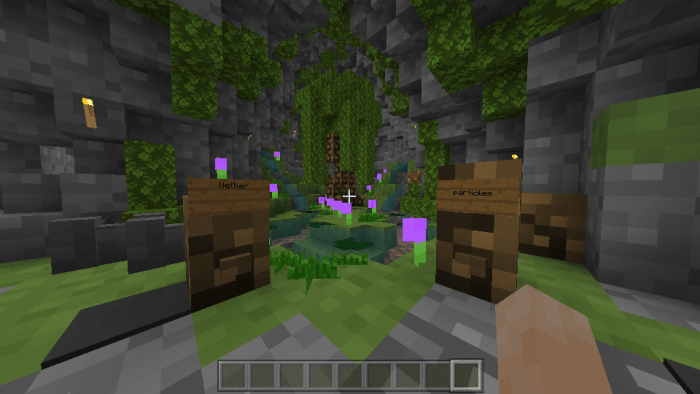 PvP Version of FPS+ Client
– Same Subpacks with the normal version , but has PvP aspects like Particle Multiplier , Java Bow ding aound effect , blaze hit sound effect , PvP wools , Outlined Ores , Short Swords , Clear GUI and more!
Blood Crit Particles Has been changed into Heart Crit Particles( For PvP Version of FPS+ Client)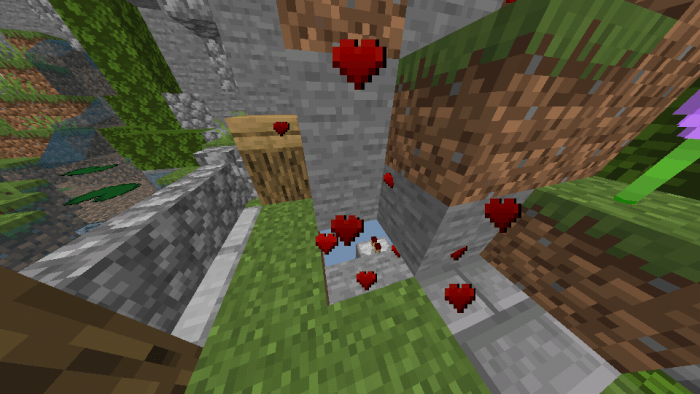 REMOVED MODES AND PACKS:
– RGB MODE
– RGB MAXFPS MODE
– The Client-resourcepack now has Visible Controls since people from my discord wanted it.
NOTE: v5 still might contain bugs , tell us about it in our discord server and we will try to fix it.
__________________________________________
JOIN MY DISCORD SERVER ! ( Currently have 529 Members! )
Why do you guys keep accepting the updates but not reposting it ? ;-; ;-; ;- :(
V5!
- Cleaner
- Lighter( 1.5 MB!)
- Removed some modes since my resource pack focuses on increasing fps
- New News and Panels Button!
- Renamed some packs and modes
- More Organized
- Better opitmization
and alot more !
UPDATE !
V4 Is here !!
New:
- 4x4 , and 4x4 PvP Mode ( FPS BOOST)
- Added Visible Controls Version of my client !!!
- New Fixed Links!
- Added the Bundle Pack Version
- New RGB Mod !
- Better way of using my pack ( if you dont rlly want to heat up your phone easily especailly if its a low end device)
v2.5
- New Bow indicator and shortswords on PvP mode and Pro Mode
- New Quick and advanced settings
- New link becayse other people said that the other link didnt redirect them
v2 
- New Modifications!
   - Default
   - MaxFPS
   -PvP Mode
   - Pro Mode !
Installation
( Follow all the instructions in linkvertise and it will redirect you to mediafire)
1 Download the file
2 Open the file in the downloads section by tapping on it or you can press add shortcut on homescreen and press it there and itll install the client automatically.
Downloads
Supported Minecraft versions
1.14
1.16
Resolution
16x