The Freaky Creeper is much more unpredictable than the normal creeper. It'll chase after you and then try to mount your head. It'll then start blinking as if it was going to explode. But no, it won't explode yet. It'll let you think for a moment that you are safe. But just when you have reassured yourself about the danger it will explode. Poof – everything gone!
Creator: AlexFirey1411, Twitter Account, Website
How does it work?
The normal creeper is replaced by an even more creepy creeper known as the Freaky Creeper. It's much faster than it's predecessor and it also causes a bigger explosion.
However, before exploding it will mount your head but It won't explode immediately. It'll trick you for a moment that everything is fine but then finally explode.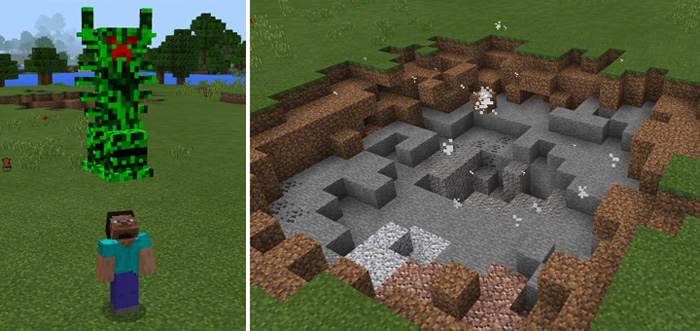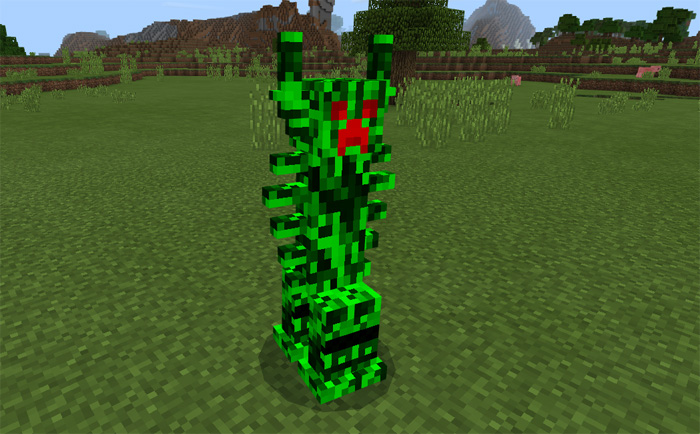 General Freaky Creeper Features
Replaces creepers
More bizarre and creepy looking creepers
Creepers will chase you and mount your head
Explosive (but takes a few seconds to detonate)
The blast can be suppressed if the player is in water
Faster than the normal creeper
Installation
Activate the packs for a world in-game
You can get a .ZIP file for this addon here.