Here's a great seed which got a triple village a short walking distance from spawn. There are plenty of farms and a chest with some amazing loot waiting for you.
Turn slightly to your left at spawn so that you see a desert further ahead. Approach the desert and you will soon be able to see the triple village.
Read Nick's full description of the seed here!
Found by: NICKDACRAZYMINER
It has many fun features, like the blacksmith which has been generated inside another building. In the blacksmith's chest you will find the following items:
4 gold ingots
3 iron ingots
1 iron leggings
2 ink sacks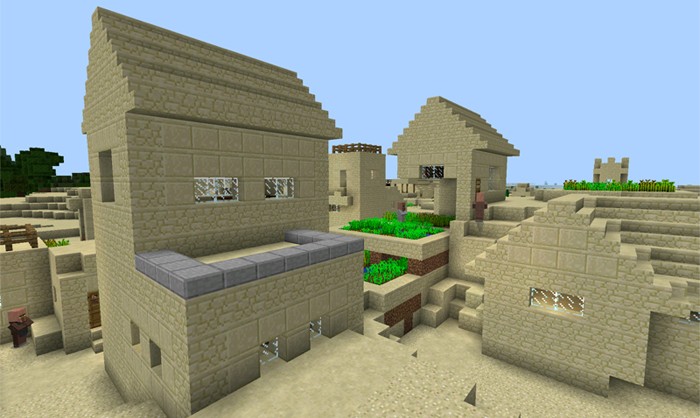 All in all it looks like many parts of the village is kind of messed up. Farms and houses have on several places been wrongly generated.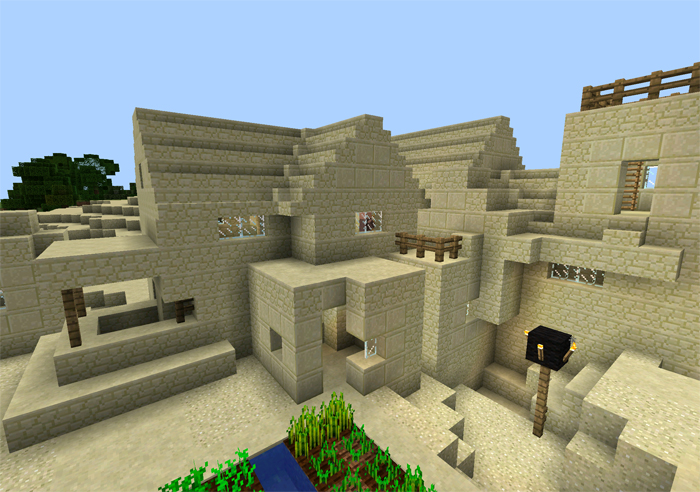 Seed: ftffd