Whenever you die in survival, you lose all your items, and you always rage or feel very sad because of it right? Well this addon can possibly cheer you a bit, or just crack you up, because everytime you die your death messages display hilarious descriptions of your death. It's even more funny on multiplayer!

Upon installing this addon, your typical default death messages will be replaced with nonsensical corny jokes that have been made by me, insulting you kinda about your untimely and unfortunate demise (though it might cause you to rage more so Note: please use this pack with caution and make sure you don't have a short temper :)).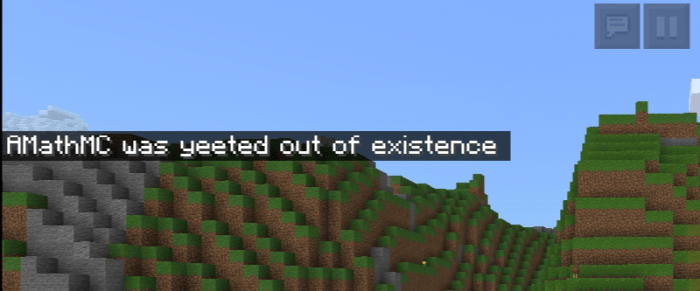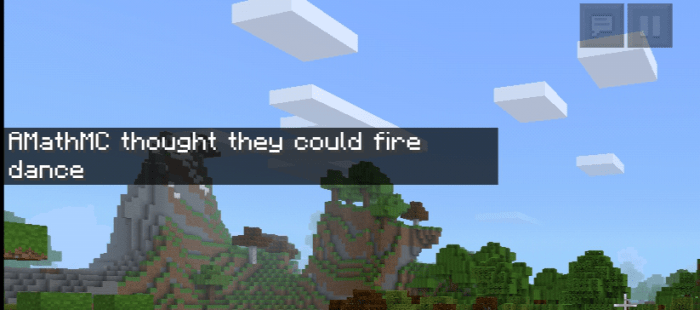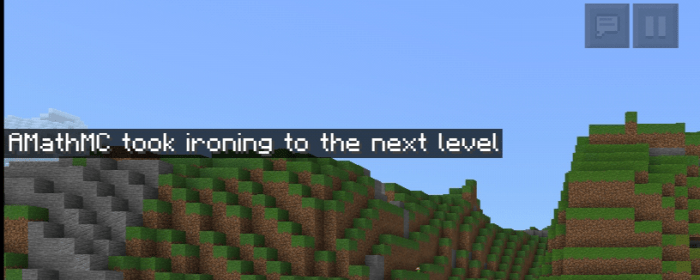 Some messages describe your death as a result of a funny and coincidental accident, others being a reference to memes, and others being a direct reference to games, movies or any other media. Please do not take this seriously as this addon is made just for fun XD. Curious to see the rest of the death messages? Install the addon, try different ways of dying, and see what messages they yield :).
This addon is completely multiplayer compatible which allows you to have fun with your friends.
Notes:
Tampering with the addon and then redistributing it to other people and taking credit for the addon is not an option, I made it and therefore the credits belong to me.
Redistribution of the addon (but not tampering with it) in any other ways other than this link in MCPEDL.com is

permitted

(it's a ffa addon for Christ's sake, no need for sharing restrictions), but credit me for it.
If you plan on doing a review or showcase on your YouTube channel, or using it for a Minecraft Map, you can just credit me by putting up my

IGN(AMathMC) or Username(AftamathGaming)

.
I am currently working at other stuff atm, but if you want to, bug me by sending your improvement ideas for the addon at my Gmail: [email protected]
Changelog:
Changed "[killer] bowed [player]" to "[killer] aimbotted [player] to death"
Removed "Please Read!!!.txt" in the addon file
Added more download links
Installation
Download the .mcpack file (don't worry it's a direct download no ads)
Using your browser or a file manager, open the .mcpack file
After being prompted which app to open it with, choose

Minecraft

, this should open your Minecraft app and go through with the installation
Wait for a few seconds and voila,  the addon is installed within Minecraft
Open either Global Resources in the Settings or World Resource Packs in a World and tap

Activate

 to apply it.
Downloads
Supported Minecraft versions
1.11
1.12
1.13
1.14
1.15 (beta)
1.16