With this add-on add new furniture and decorations to your Minecraft, it works to decorate your house, all the furniture are blocks with 3D models and can be manufactured in survival mode.
Creator: ArathNidoGamer, (Twitter)(Youtube).
Warning:
This add-on was published on MCPEDL.COM, it is not allowed to publish this add-on on other websites or applications of Minecraft Addons without the permission of the creator.
If you will review this add-on for youtube leave credits, put the download link from mcpedl and not put the direct download link or create your own download link or you will receive a complaint.
As this add-on works you need to have Minecraft version 1.16.100.56 installed, to get a piece of furniture you can get it using this command:
/give @p (block)
Blocks:
Cat bed: furniture_arathnido:bed_cats
Wine bottle: furniture_arathnido:bottle
Dog House: furniture_arathnido:dog_house
Creeper Cake: furniture_arathnido:creeper_cake
Table: furniture_arathnido:table
Thor's hammer: furniture_arathnido:mjolnir
Snowman: furniture_arathnido:snowman
Old TV: furniture_arathnido:old_tv
TV: furniture_arathnido:tv
PC: furniture_arathnido:pc
Cooked pork: furniture_arathnido:pig_death
Chair: furniture_arathnido:chair
Workshop chair: furniture_arathnido:chair_2
Stuffed bear: furniture_arathnido:teddy_bear
Chair (Rotate): furniture_arathnido:silla_rotate
Grill: furniture_arathnido:asador
Gold youtube plate: furniture_arathnido:boton_plata
Silver youtube plate: furniture_arathnido:boton_oro
Creeper Lamp: furniture_arathnido:creeper_lamp_off
Laptop: furniture_arathnido:laptop
MCPEDL Lamp:furniture_arathnido:mcpedl
Nintedo Switch: furniture_arathnido:nintendo_switch
Reactor Arc of Tony Stark: furniture_arathnido:reactor_arc
Plush toy from Among Us: furniture_arathnido:toy_among_us
Xbox Series X: furniture_arathnido:xbox_series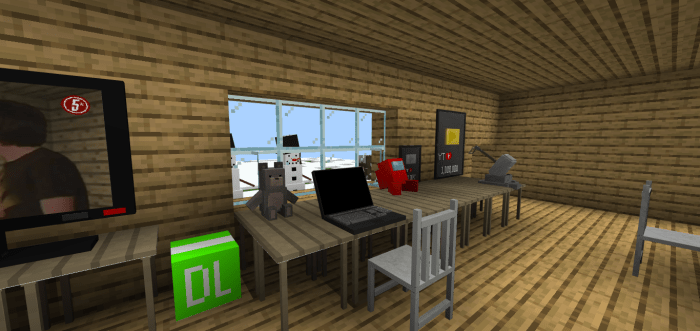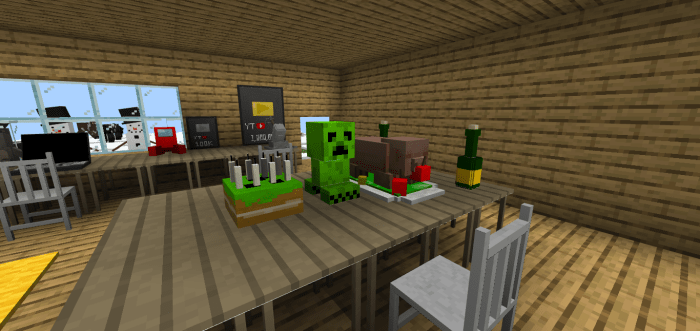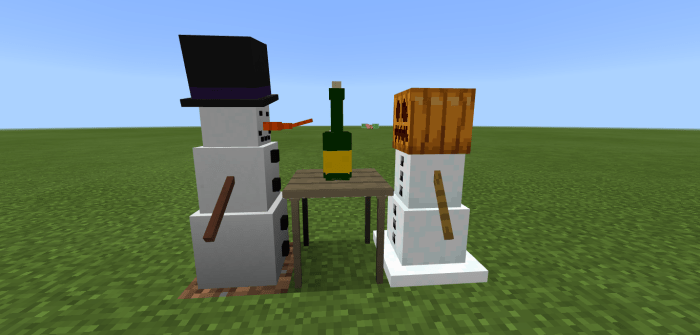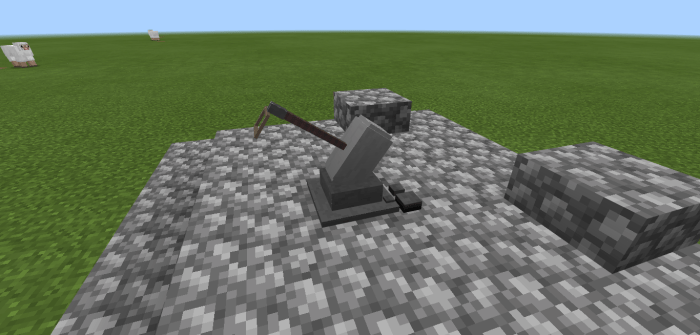 To get them in survival mode you can make them using these recipes:
Cat bed
Wine bottle
Dog House
Chair
Workshop chair
Creeper Cake
Thor's hammer
Old TV
Cooked pork
PC
Stuffed bear
TV
Snowman
Table
Chair (Rotate)
MCPEDL Lamp
Creeper Lamp
Laptop
Grill
Gold Youtube plate
Silver Youtube plate
Reactor Arc of Tony Stark
Plush toy from Among Us
Xbox Series X
Nintendo Switch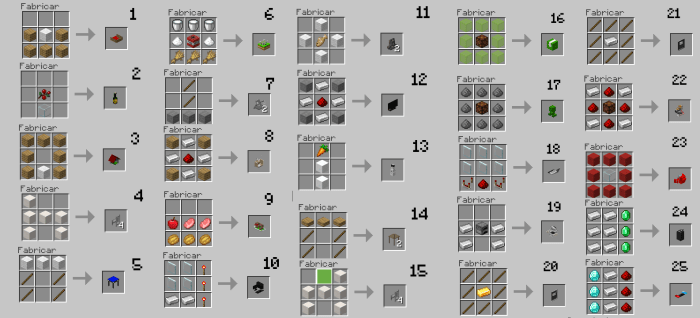 Flashlights with interaction:
The mcpedl flashlight and creeper flashlight can interact to turn the flashlight on and off, no redstone mechanism required, you can interact by touching it.
Interact:
Windows 10: Right click.
Mobile: Touch block.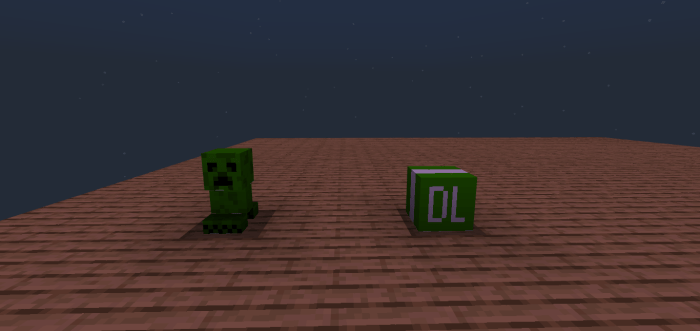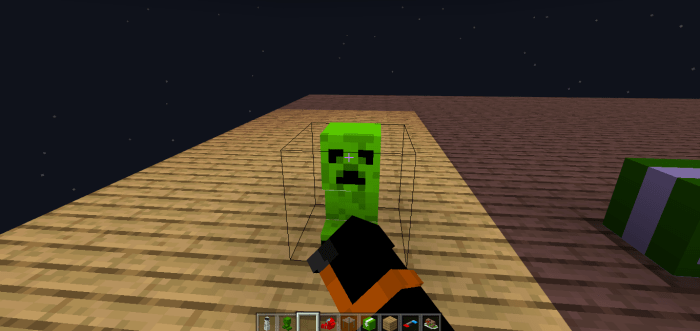 The lighting error was fixed.
Now the blocks rotate according to how the player places them.
10 new pieces of furniture.
Furniture with interactive flashlight.
Repair of errors in lighting.
Changes in the forum information, new addon content and changes in the download links
Installation
Download Resources .McPack.
Download Behaviors .McPack.
Apply the packs for a world.
Enable "Experimental Gameplay" in the world settings
Create the world.
Downloads
Supported Minecraft versions
1.16 (beta)