Building a house in Minecraft is easy, right? But actually coming up with ideas for things to decorate your house with can be a pain. Normal furnitures which exist in real life like couches, chairs and similar they don't even exist in the game. But it doesn't have to be hard decorating a beautiful home, at least not if have a look at this map. Here are about twenty different designs for furnitures and they are built using only blocks which exist in Minecraft by default (no mods needed!).
Creator: HyperGamerz16
Here's a computer workstation. It's built using a painting, a block of quartz, powered rails, stairs and some stone bricks.

Couches and chairs made out of cobblestones might not be the most comfortable ones but they sure look quite modern, especially if you decide to use the trapdoors as armrests.

This setup includes two couches made out of stone bricks and a blue table made out blue carpets and glass panes.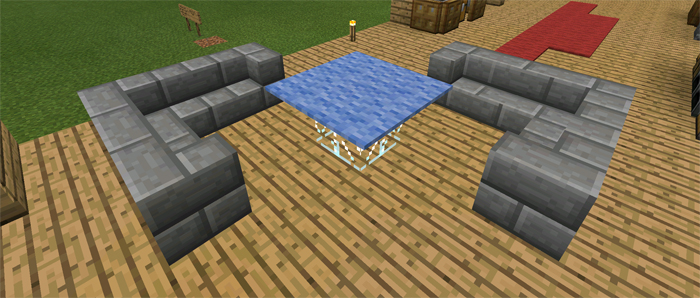 This is a baby crib made out some signs and a normal bed. Keep your children safe!

A beautiful dinner table setup. It's very easy to make too. All you need is some stone brick stairs, carpets, a wool block, fences, a flower and a flower pot.

These lamps are made out of trapdoors, a glowstone and some fences.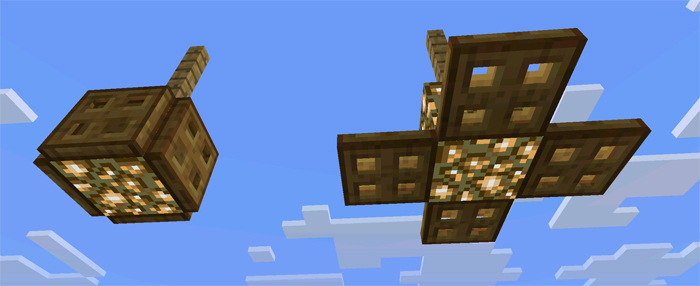 This fireplace must be the most genius one we've seen. It's made out of plenty of signs and boats. The only downside is that it leaves little space for the actually fire (torches).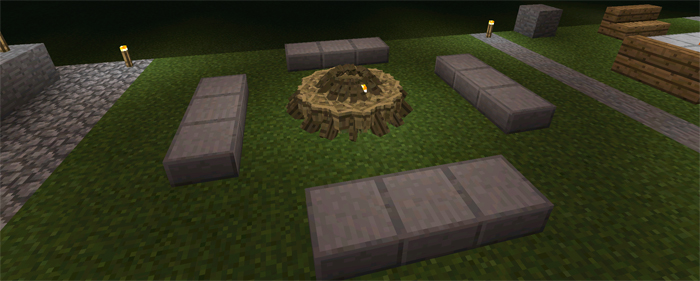 If you want a fireplace with more fire then this one is a good alternative. It's made with some stone slabs, netherracks and flint & stone to ignite the fire.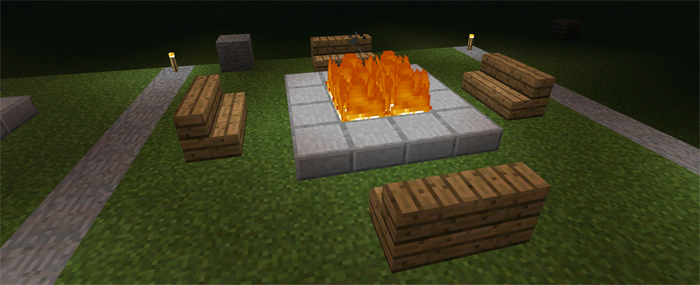 (If you've got Android click here to download Super Chair Sitter 2000 – it works great with this map!)