This is a new mod which adds a new furnitures to the game. Every furniture got its own functions so they aren't only added because of the visual aspect.
Laptop
A laptop is crafted out of 6 iron bars and 3 redstones. Once crafted and place on the ground you can tap the computer. A new window will popup saying something like: Welcome to Minebay! and from there you can by clicking one of the items in the list of items.
Fridge & Freezer
A fridge & freezer is crafted out of 6 irons bars and 3 cooked chickens. If you tap the lower part of the fridge you'll get a some cooked chicken. If you want to, you can tap the top part of the fridge which is the freezer, to freeze the chicken and have it stored there.
Other Items
Wooden / Cobblestone table: 3 planks + 2 sticks, 3 cobblestone + 2 sticks
Lamp: 6 redstone + 3 torches, turn it on and off by tapping it
Creator: ziadoesminecraft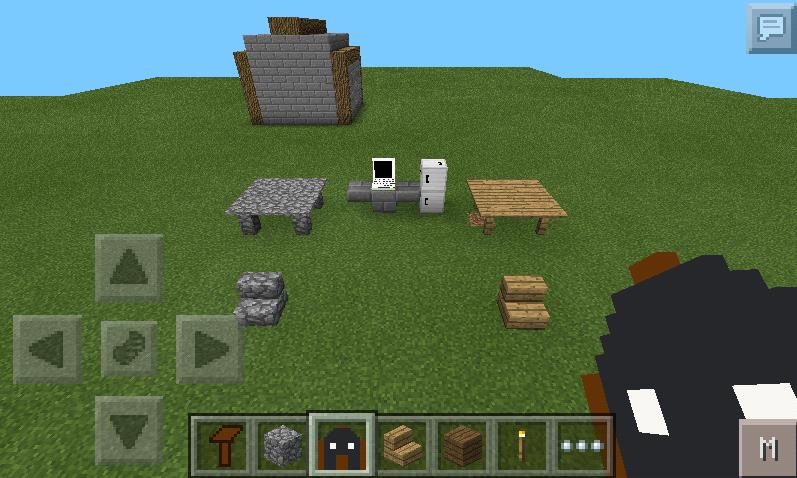 Download Mod
Download Texture Pack

This mod is quite old. We recommend one of the following mods instead:
Decorations Mod for 0.11+
ElectricsFurniture Mod 0.12+