This texture pack was designed for people who love realistic styled Minecraft. I decided to create a resource pack with high resolution textures (100+ textures). All textures are in 256×256 resolution.
This Resource Pack Has Hundreds of Ultra Realistic And Seemless Textures Including:
Tree barks Including Log Tops
Nature Textures Grass, Snow, Dirt Etc…..
Tiles, Planks, Floors And Terracottas
Plants And Leaves
Ambient Sounds Birds Chirping, Wind, Etc…
New Colored Glass
If You Dont Hear Any Ambient Sounds Make Sure you have Music Volume On Highest.
It's highly recommended to use shaders with it. This improves the overall quality of the resource pack.
NOTE: This resource pack is still in development. There are still some bugs so don't complain in the comments.
You May:
-Modify This Resource Pack For Personal Uses.
-Review/Showcase This Resource Pack On Your Youtube Videos With Appropriate Download Links/Credits.
You May Not:
-Modify This Resource Pack And/Or Distribute It On Revenue Services (ADF.LY) (BIT.LY)
NOTE: The Resource Pack Does Not Include The Shader Shown In The Pictures.
THANKS FOR 100,000 Downloads
NOTE: My Minecraft Windows 10 Closes As Soon As I Open It. I've Tried Everything, Searching It Up. So I Had To Use Java Edition For Screenshots. If Anyone Knows How To Fix This PLEASE Comment How To Fix It.
-New Item Textures Like All Swords, Pickaxes, Axes, Hoes, Shovels, i Also Added Other Items Such as Food Like Meat, Apples, Ender Pearls And Much More!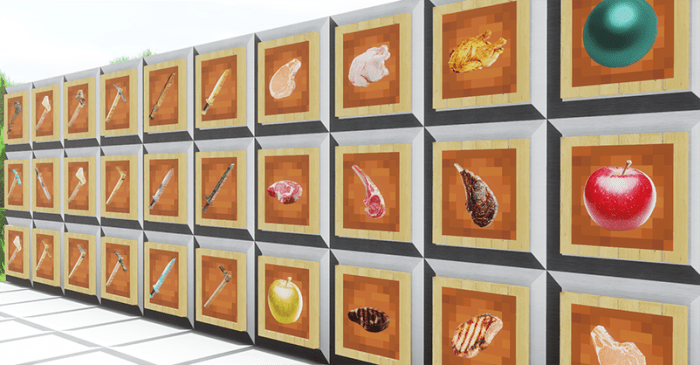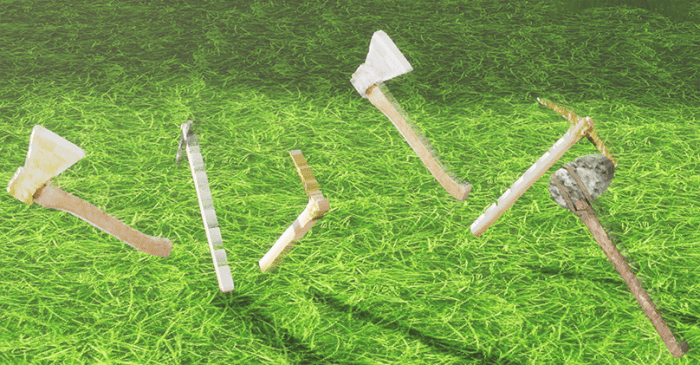 -Fixed Many Textures Like Andesite, Diorite, Granite, Mossy Stones, Iron Block, Gold Block.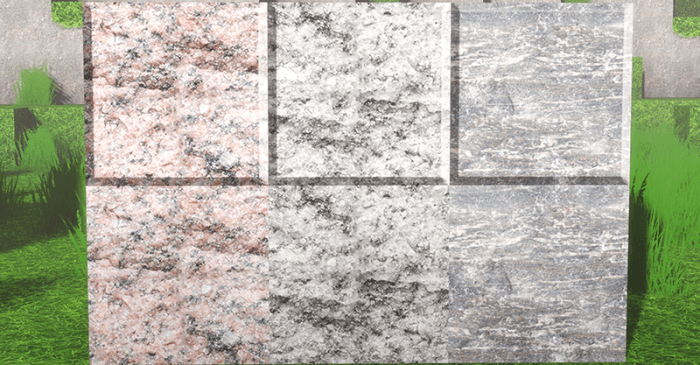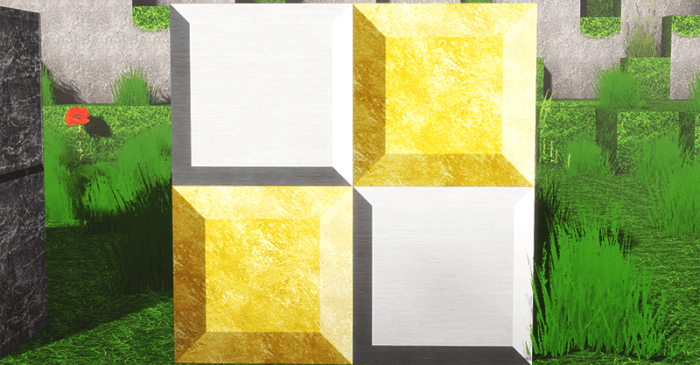 -Finally Added All The Plants eg. Flowers, Grass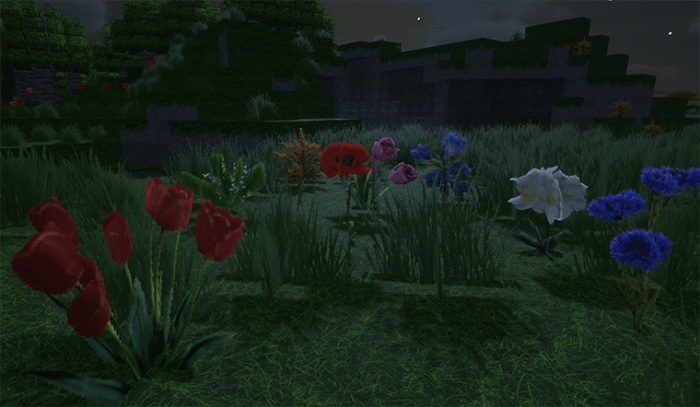 -Added Magma…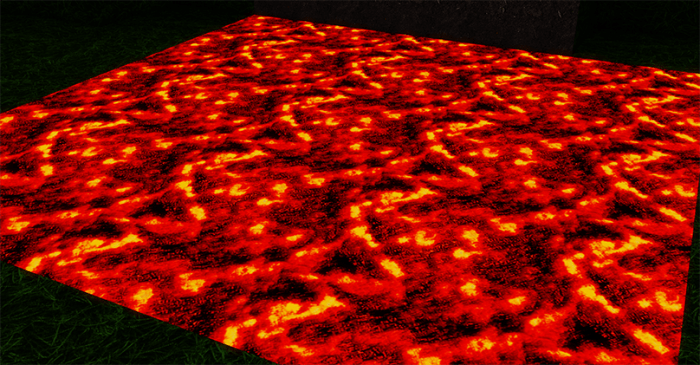 -Now Here's a Beautiful Picture Of My Texture Pack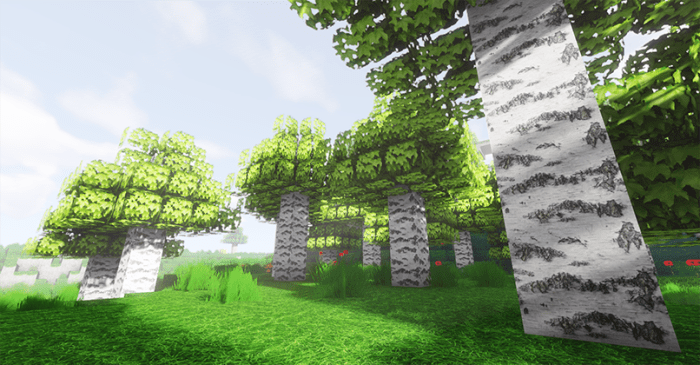 -Added Magma, Tons of Items Including All The Tools And Weapons, Food And Much More!
-Fixed A Ton Of The Textures Like Mossy Textures, Dirt, Grass, Andesite, Diorite, Granite, And The Gold And Iron Blocks!
-Add Magma, Wet Sponge, All The Flowers, Polished Diorite, Andesite, Granite, And Ender Pearl.
-Added Brick, Cobblestone, Sandstone, Ice, Grass Block Side, Grass Block, Gold Block & Much More.
-Fixed Horrible Looking Textures Like Leaves And The Logs.
-Added Colored Concrete Powders
-Changed Glass Textures
-Add Sand [i Accidentally Deleted The Sand Texture In The Past]
-Heavily Reduced File Size 300MB --> 40MB
-New Stone Textures
-New Ores Have Been Changed With Now More Detail!
-Added New And Improved Ores With Higher Quality.
-Changed The Stone
-Added High Detailed Hardened Stained Clays!
-Added Other Textures Such As Wheat Stages, Monster Spawners, Nether Bricks, And Concretes
-Made The Download Universal And Now Works With Any Version On Any Device!
-Improved Sand Texture.
-Added New Textures Sand, Dark Planks, Brushed Iron, Grass Path
-Added New Blocks Such As Sponge, Grass Path, Stone Bricks, And Mahogany Wood.
-Fixed Horrible Looking Leaves.
-Added Colored Glass (Borderless And Clean)
-New Mobile Version
-Better Optimizations
-Bug Fixes (Blurry Rendering) On Mobile
-New Planks And Replaced Stripped Logs With Old Planks.
-Added New Ambient Sounds Wind Through Trees And New Bird Sounds.
-Updated Logs And Made Them More Realistic
-Bug Fixes With Leaves
-Added Log Tops And Leaves
-Added Coal Ore And Coal Block
-Changed More Glazed Terracotta Textures
-Fixed Seams With Logs And Wool
-Added Bricks, Tiles, Floors And Paving Stones!
-Compressed File Size to 70MB Was 110MB
-Added Bedrock, Ice, Tiles, And Clay
-Changed Snow, Sand, Glazed Terracotta Textures
-
-Changed Feature Picture
-Added Fern, Grass
-All Wools
-All Ores
-Added Wools
-Added Ores
-Added Some Plants Fern,Tallgrass, Double Tallgrass
-Rendering Fix With The Grass Texture
-Changed The Glazed Terracottas
Installation
Put Resource Pack In Resource_Packs
Launch Game
Have Fun!
Downloads
Supported Minecraft versions
1.10
1.11
1.12
1.13
1.14
Resolution
256x
512x