This minigame brings the world-famous sport of futsal to Minecraft. It's a variant of soccer but with less players on the field. This map comes with an add-on which implements balls, football boots, jerseys, new food items, posters and a whole lot of more things! The add-on included is available in 9 different languages: English (GB), English (UK), German (DE), French (CA), French (FR), Polish (PL), Czech, Slovak.
Creator: Nogard, Twitter Account (view all credits)
How to play?
The stadium includes a scoreboard system and there are also additional cool features like open/close the ceiling. Everything has been made with powerful command blocks and there are a lot of cool places to explore such as shops, museum and a restaurant. You can find football boots, jerseys, food items and balls in the chest scattered around the stadium.
It's recommended for minimum 2 players and each time your team scores you will see it on the screen. Max scoreboard value is 4, so game ends at 4 goals. Once scoring a goal a new ball will be spawned in the center of the stadium.
Here is a list of replaced items.
Hambugers (Beef / Porkchop)
Ice Creams (Pumpkin Pie, Carrots)
Money (Emeralds)
New Paintings
Football Boots (Swords with knockback enchantments)
Jerseys (Armor)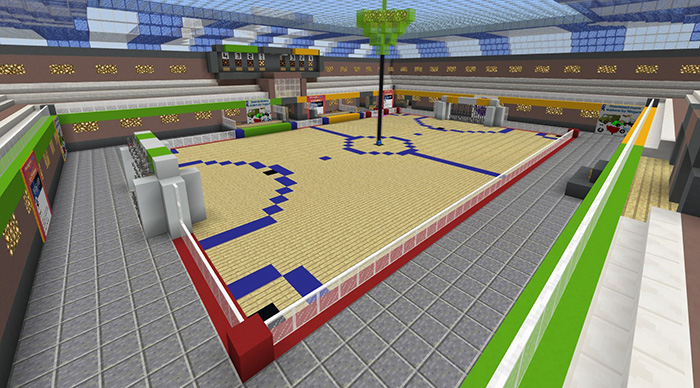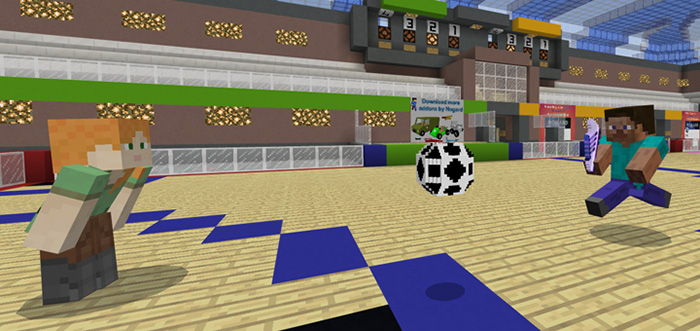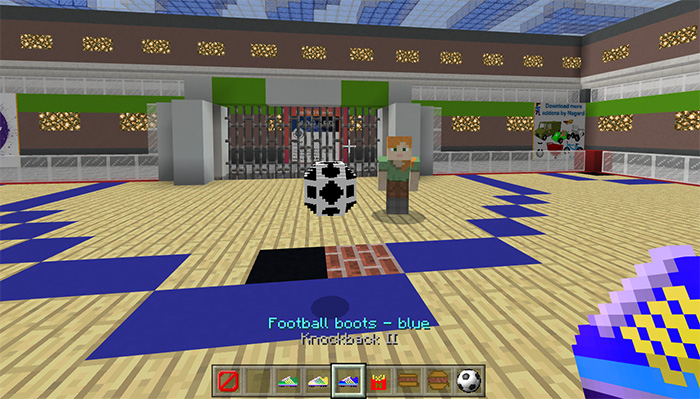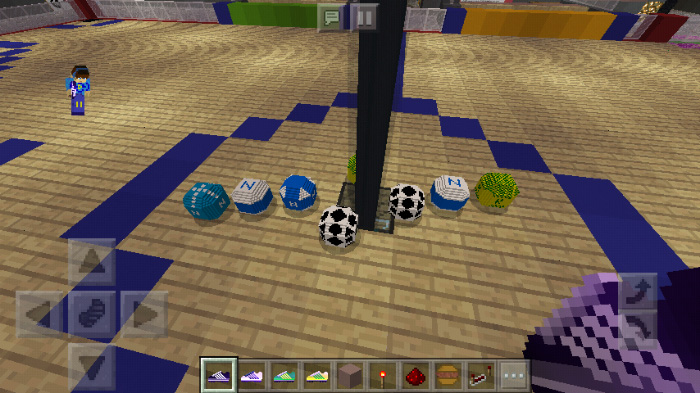 Credits
Trailer
License Terms
All rights reserved. By downloading of this Minecraft minigame you agree with this terms. No part of this work may be reproduced or transmitted without author's permission. Person with permission must share the addon only with official download links and credits to author. Illegal distribution of this addon in apps, websites and YouTube videos and earning money from Nogard's and Karlos Game's ownership will be punished by law. For other ways of sharing and editing the source code, you must contact the author.
Installation