The Futuristic War mod adds a complete armor set and three new weapons in a futuristic blue color scheme. Besides the amazing look of the new things they are also very powerful in their own unique ways.
Creator: UltraPeachMC
Weapons & Armors
The three new weapons include a technically advanced bow, a super powerful sword and an incredibly dangerous grenade. Not only do you look totally badass when wearing the armor completed with the weapon of your choice but you will also get a good increase of armor and power in the world of Minecraft.
Recipes and item IDs can be found in the bottom.
Crystal Semi-Auto
To use it tap on the ground and an arrow will be fired at the center location where you are looking at. It shoots arrows very rapidly and needs no time reloading.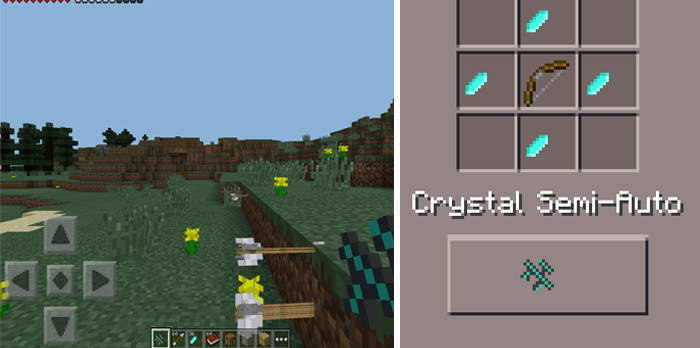 Crystal Blade
A very powerful sword which when swung at an ordinary enemy will cause it to die immediately.

Crystal Grenade
Will cause a great explosion wherever it's used. It only allows for close range usage so it's only good to use in close battles.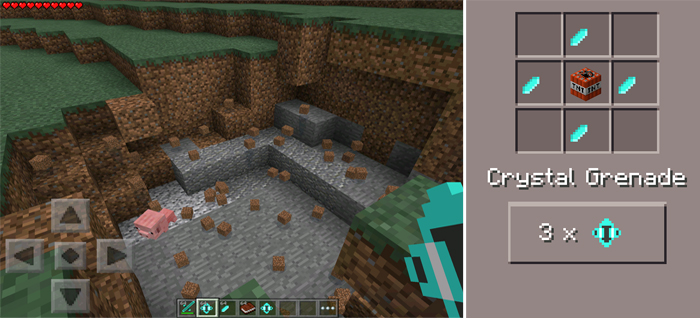 Crystal Armor Set
The set includes leggings, boots, a helmet and a chestplate. When worn it will give you 6/10 in armor.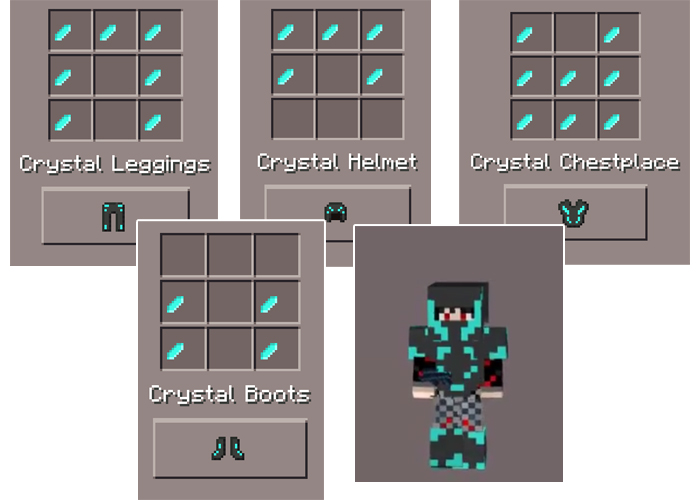 Item IDs & Crafting Recipes
Aqua Crystal (503) – 4 iron ingots + 1 diamond
Crystal Boots (305) – 4 aqua crystals
Cyrstal Leggings (304) – 7 aqua crystals
Crystal Chestplate (303) – 8 aqua crystals
Crystal Helmet (302) – 5 aqua crystals
Crystal Semi-Auto (500) – 1 bow + 4 aqua crystals
Crystal Blade (501) – 2 aqua crystals + 1 iron ingot
Crystal Grenade (502) 4 aqua crystals + 1 TNT
Dear Soldier Peach (Book) (504)