Do you find the game tedious when it comes to crafting? Do you have everything for a recipe except for one hard item to obtain? Do you want an elytra without going to the end? Well say hello to Game Polish. This pack adds 20 plus recipes while still staying faithful to vanilla! Do you want a guaranteed elytra on your first trip to the end? Simple! just kill the dragon!  ***Requires experimental features***
This pack is great for those players who like vanilla, but want more. It is great because it adds 27 (More to come!) recipes which do not add any new items to the game.
I repeatedly found myself with tons of extra items and nothing to turn them into, so I took this problem on myself and now its here. So without further adieu, here are the recipes.
Recipes



1. Craft 4 wild berries into 1 red dye [shapeless]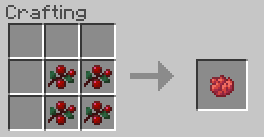 2. Craft 8 sugar cane and 1 water bottle into 4 lime dye [shaped]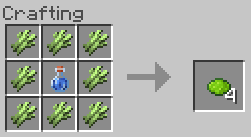 3. Craft 2 wooden slabs into 1 wooden block (any kind of wood!) [shapeless]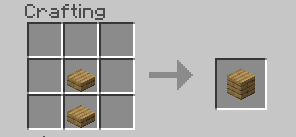 4. Craft 4 wooden stairs into 4 wooden blocks (any kind of wood!) [shapeless]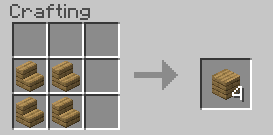 5. Craft 1 gravel into 1 flint in a stone cutter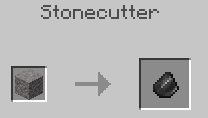 6. Craft 1 flint and 1 charcoal into 1 gunpowder [shapeless]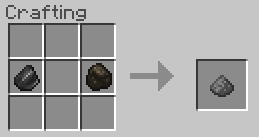 7. Smelt 1 sand into 1 glass in a blast furnace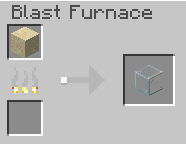 8. Craft 4 iron blocks, 4 nether stars, and 1 dragon egg into a mob spawner (functionality coming soon) [shaped]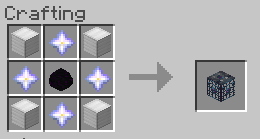 9. Craft 8 of any logs into 4 chests (Note: you can mix and match logs except for dark oak and acacia, they can only be mixed and matched together) [shaped]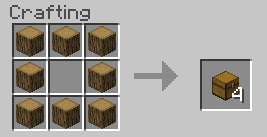 10. Craft 2 shulker shells and 2 logs of any kind into 1 shulker box [shaped]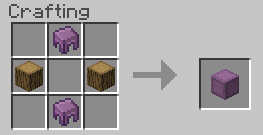 11. Smelt 1 rotten flesh into 1 leather in a furnace and smoker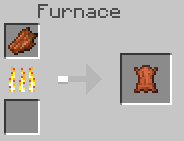 12. Smelt 1 glass bottle into 1 glass block in a furnace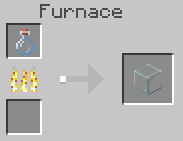 13. Craft 1 saddle into 3 leather [shapeless]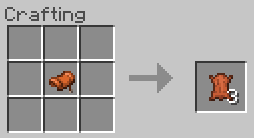 14. Craft 1 melon block into 6 melon slices in a stone cutter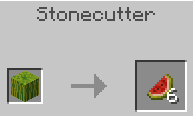 15. Craft 1 wool of any color into 4 string [shapeless]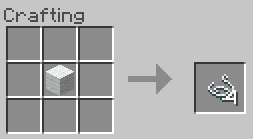 16. Craft 3 carpets of any color into 2 white wool [shapeless]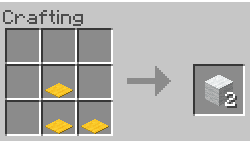 17. Craft 1 of any quartz blocks into 4 nether quartz in a stone cutter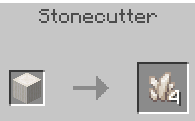 18. Craft 4 gravel into 1 cobblestone [shapeless]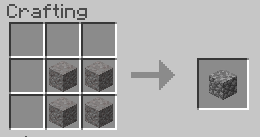 19. Craft 8 matching glass panes into 3 glass blocks of the same color [shapeless]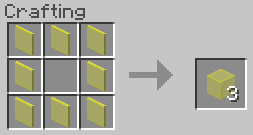 20. Craft 8 redstone dust and 1 blaze powder into 16 glowstone [shaped]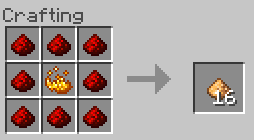 21. Craft 4 sugar, 4 green dye, and 1 water bottle into 2 slimeballs [shaped]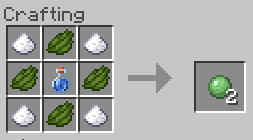 22. Craft 7 phantom membranes and 1 saddle into an elytra [shaped]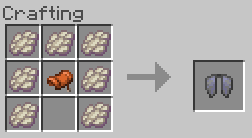 23. Craft 2 paper, 2 iron nuggets, and 1 string into a name tag [shaped]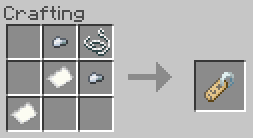 24. Craft 3 diamonds, 2 diamond blocks, and 1 gold ingot into 1 diamond horse armor [shaped]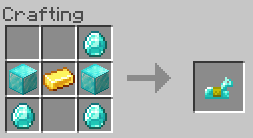 25. Craft 3 gold ingots, 2 gold blocks, and 1 leather into 1 gold horse armor [shaped]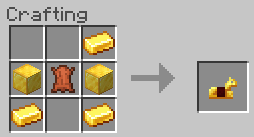 26. Craft 3 iron ingots, 2 iron blocks, and 1 leather into 1 iron horse armor [shaped]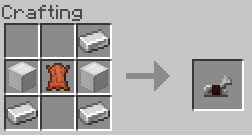 27. Craft 3 leather and 2 iron nuggets into 1 saddle [shaped]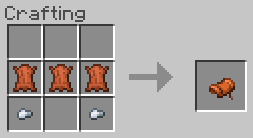 But wait! There's more!
The ender dragon drops a guaranteed elytra upon death by a player!
Shulkers now drop 1 guaranteed shulker shell, and drop more than before with looting!
More coming soon, please leave suggestions!

Changed the feature image to be able toupload the pack

Added note saying you must turn on experimental features for this to work
Included a .zip file with the behavior pack and resource pack for manual installation

Added 9 new recipes
Removed 2 custom items
Deleted the resource pack
Fixed the file
Hopefully fixed bugs

Gave the download link the actual correct file, instead of the past versions file
Installation
IMPORTANT: 

Requires

experimental features

turned

ON
If you

are updating, you no longer need the resource pack



Downloads
Supported Minecraft versions
1.12
1.13