The Gamer PvP Texture Pack gives most of the weapons whole new textures which look way more epic. Also the entire graphical user interface is redesigned in new colors and a different layout. If you are looking for ways to improve your PvP gameplay then getting this mod can definitely add something positive such as a better crosshair.
Creator: LeadFinger, YouTube Account
The crosshair has been changed from a grey cross to a blue and more nice-looking alternative. Makes aiming a little bit more precise.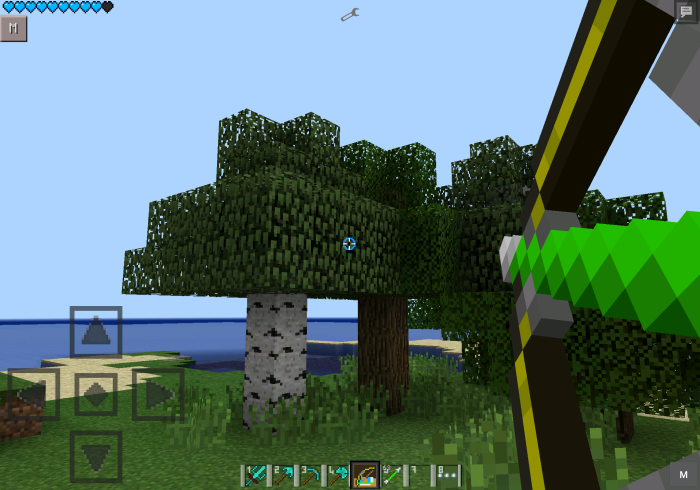 The control pad has been been changed a little. When moving forward the strafing keys has been changed to a red border.
Most of the weapons have got new textures giving them more of an epic battle vibe.