GCS Battle Grounds is a PvP minigame featuring three separate maps in one world as well as six unique kits! Play against your friend, or a whole handful of people! Even form team to play against! This is basically a free-for-all (never-ending) PvP game which lets you pick a class of your choice and then instantly teleports you to the battlegrounds.
Creator: TitanPlayz269
Updated: 21 June, 2018
How does it work?
This game starts as soon as anyone enters the battlegrounds. However, before entering you will be able to select a kit of your choice. Each kit has a unique set of powers and weapons.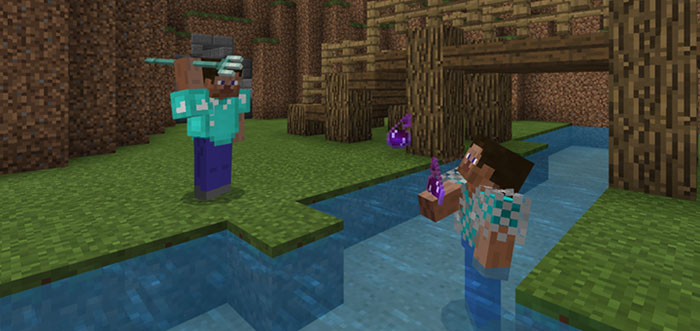 Kits
Archer
Gladiator
Shooter
Wizard
Sea King
Ninja
Installation