Two Juggernauts (The Juggernaut and Juggernaut's Henchman) will be randomly selected out of all the players, leaving the rest of the players having to survive against the Juggernauts. When the Juggernauts are released from their confinements, the battle begins. Who will win? The Juggernauts have diamond armor and swords, but the Survivors have health regeneration! Will the Juggernauts defeat the Survivors, or will the survivors come out on top? We'll leave that for you to decide.
Creator: TitanPlayz269, YouTube Channel, GCS Minigames Realms, Website
How to play?
This map requires at least four players. Once everyone have joined the game lobby press the Start button on one of the emerald blocks to start the game.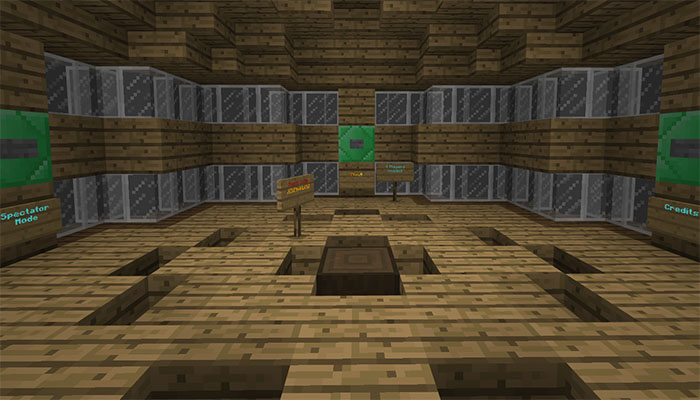 Two players will at random be selected as Juggernauts. The rest of the players will get the role of survivors and their objective is to survive the vicious Juggernauts.
Juggernauts: Diamond armor and diamond swords
Survivors: Health regeneration, iron sword, bow and arrows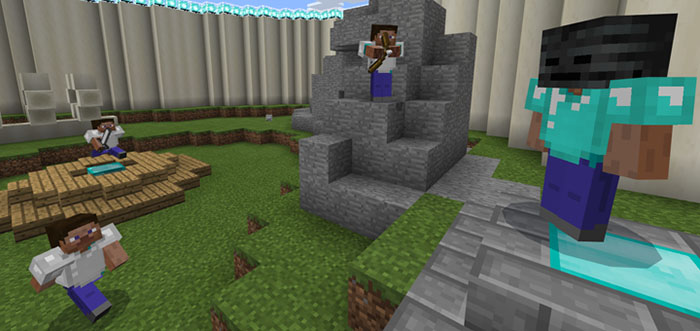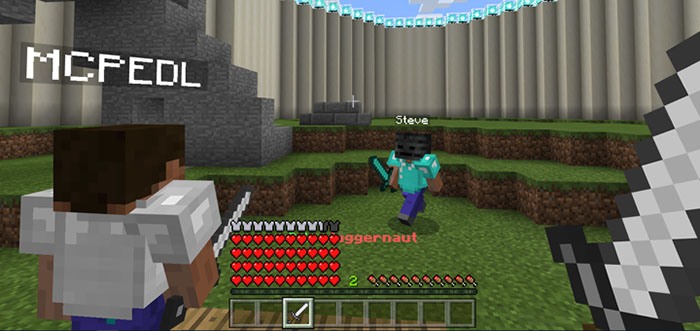 Video Showcase
Installation