Ever wanted to use your favorite Gifs inside of Minecraft? This add-on adds 40 custom blocks with various 128x resolution Gifs on them. Just make a Gif Orb and put it in the stonecutter to get a awesome Gif Block!
How to make the Gif Orb
Put the Gif Orb in a stonecutter to get a Gif Block!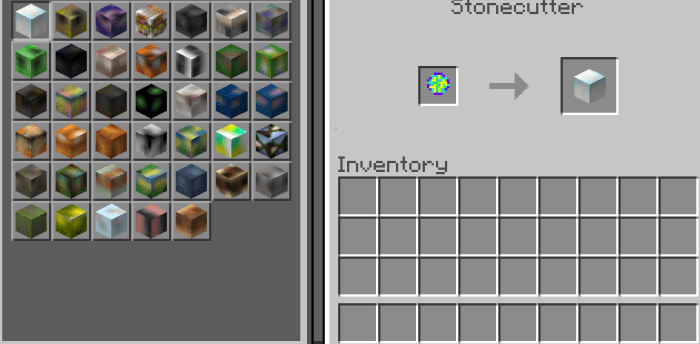 Things to Know
You must have a device that is capable of handling 128x textures
If you stand far away enough the animation will stop on the Gif blocks

All forty Gif Blocks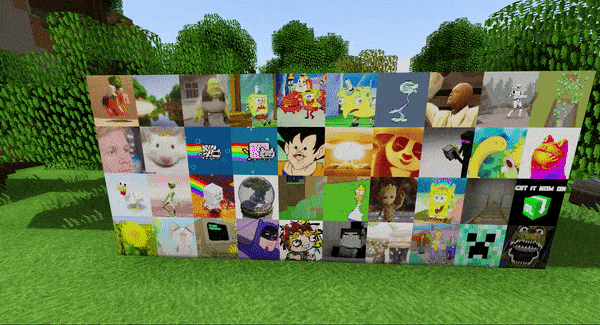 Video Review by Rio Kenzie


This has nothing to do with the add-on I just thought it was funny : )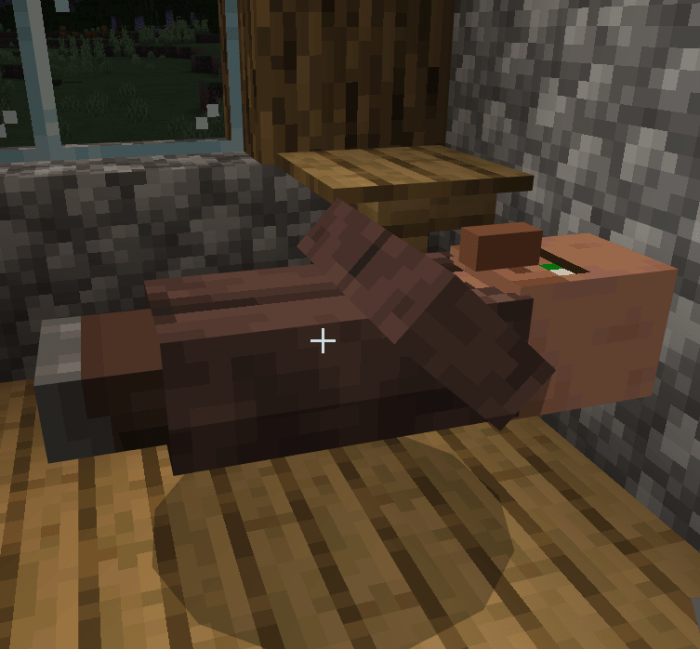 Do "/function gifs" to get all the blocks

In 1,16 custom blocks no longer show up in the creative inventory so the only way to get the gifs blocks is through the stonecutter, via command, and through the function that is put above.

Note:
Using this add-on with a low quality device might result in black Gifs or the game to crash when you load a world with this add-on.
Leave Gif Suggestions at this link!

TERMS AND CONDITIONS

You may NOT put a direct link in the description of a YouTube video
You may NOT put this add-on on another website such as mcbedrock.com
You may NOT put this add-on on a Minecraft Add-ons App.
A link MUST be given to THIS page in any YouTube video.
Have FUN!


Note: This add-on is now discontinued



This add-on is discontinued and will no longer receive updates as updating it gets progressively harder and I do not receive any feedback/suggestions so I don't know what to do to make it better.

Removed Linkveritrse and Ad-fly cause I don't want to use them anymore.

Removed the ad-fly link and the linkvertise link for reasons.

Changed Title

Added a video review by Rio Kenzie to this page
https://www.youtube.com/watch?v=T17vjqiGy6k

Remade the entire add-on
remade the entire page
Made it work for 1.16

Remade the entire Add-on
Updated everything to 1.16 format
Changed some textures

*Nothing New just typos and pics*
-----------------------------------------

-Changed Installation instructions
-Fixed typos in the introduction
-Changed the pictures to look less ugly

-Added twenty new GIF blocks
-Made the blocks have friction so you don't get thrown a million miles/meters if you step on one(It only took me three updates to even bother to fix it)
-Got rid of Animated screen one and screen two for future plans in next update.(They are still there you just cant craft them or use them) The Mario 2x2 is still in this update!
-More file organization in the resource pack.

-Rewrote everything on this page.

Things you might care about:

Added five new Minecraft themed gifs!
Added a 2x2 Mario gif!
Fixed the names on all the blocks!
You make four gif orbs now instead of one!

-----------------------------------------

Small Stuff:
Updated Pictures
Added Mario function
Reorganized files to be (less) messy

Removed Resolution slider because Minecraft cant handle 256x or 512x textures. Very Unfortunate.
Added eight gifs for people to use!!

1. Eight new gifs were added!
2. Resolution slider was added!

Installation
Downloads
Supported Minecraft versions
Discontinued / Outdated