This addon makes the size of the player bigger. You will be three blocks tall and that means you will be taller than most beings in Minecraft. You will also have much better stamina (which serves you well underwater). Another great benefit is that you will also be five times stronger compared to before.
Creator: Mr Lava
How does it work?
The main difference that you will notice once you've spawned is that you are bigger. To see the difference make sure to switch to third player mode in the video settings.
General Information
Health: 25 hearts
Attack damage: 5
Height: 3 blocks tall
The size of the player will make your movements a little bit more clumsy but besides that there's really no other downside to it.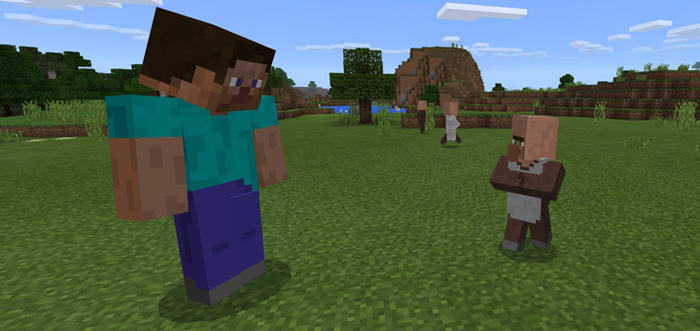 Everything works just as before. You can ride horses and they won't act any different even though the player is huge in comparison to the horse.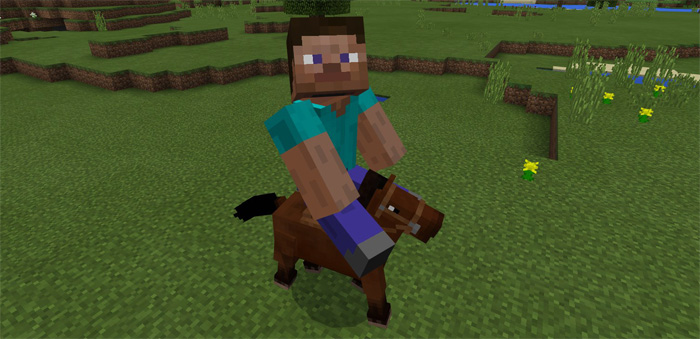 Hostile mobs are much less frightening as you're now five times stronger and this means that you will be able to kill them a lot easier.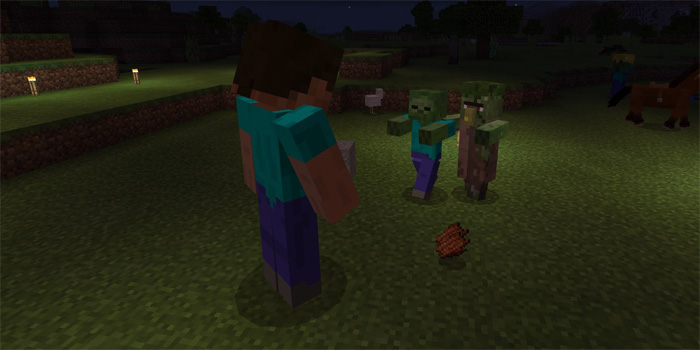 One thing which is a little annoying is that the view angle is positioned to the center of the body. At this point in time there is no way to change this for addons but hopefully that's something that could be addressed in a future update of Minecraft PE.
Installation
Activate pack for a world in-game
You can download a .ZIP for this addon here.