In this mod you will be able to spawn a girlfriend using a flower. The girlfriend can walk around and say some words from time to time but other than that she's quite limited to what she can do. If you are looking for a companion then it's definitely a nice addition to the game.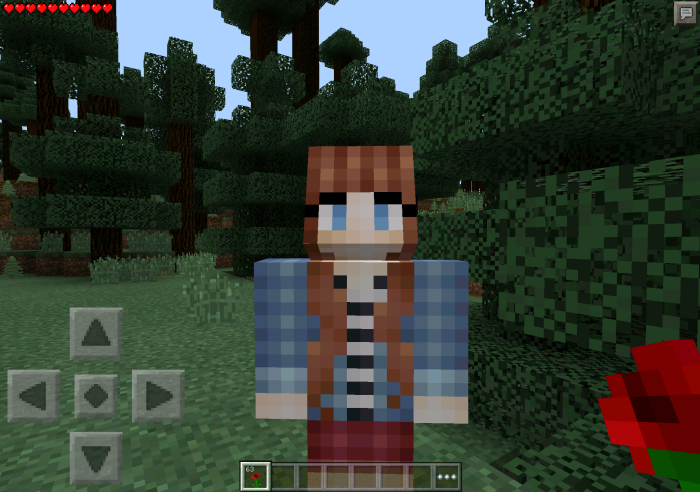 How can I find her in-game?
Find a red poppy flower (ID: 38) in Minecraft PE and use the item. It will act as a spawn egg and make the girlfriend appear.
When she is spawned she will walk around quietly for a while before starting to exchanging some words.
Important note: If you exit a world where you've spawned a girlfriend and return to it again she will wear the same skin as a cow. You can respawn her again using another red poppy flower to make her have her original skin.