Are you always afraid of the dark? Do you want to see nearby monsters? Well, I made this just for you. What does it do? This addon makes you see mobs in the dark. From now on you'll feel safer wandering in dark places. 
Here is the screenshot: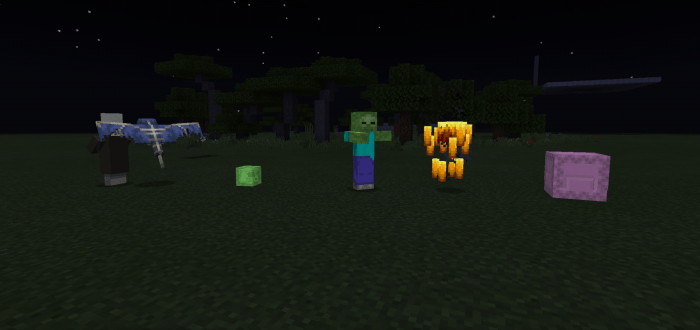 As you can see, the mobs are glowing but not necessarily emitting light. You can clearly see them even it is dark. Even underground with no light source around!
FEATURES:
– See mobs even in pitch black places
HOW TO USE:
– Just install and activate it in your world
BUGS:
– Not working on Horse Family (again! Damn horses 🙄)
Installation
Downloads
Supported Minecraft versions
1.16