I was watching YouTube videos and I came across this video. This video blew my mind. The video is about glowing eyes for mobs in bedrock. So full credits go to the creator of the video. Go check it out, it is very interesting. With the knowledge I had received from the video, I was able to make a texture pack with mobs that have glowing eyes.
Here is a list of all the mobs that have glowing eyes and the color of the eyes.
-Creeper (red)
-Enderman (pink/purple)
-Ghast (red)
-Shulker (all dye colors)
-Skeleton (light blue)
-Stray (white)
-Wither skeleton (white)
-Zombie Pigman (green)
-Cave spider (green)
-Spider (red)
-Husk (yellow)
-Zombie (yellow
-Drowned (blue/white)
-Bat (red)
-Guardian ( white)
-Elder Guardian (white)
-vex (white/light gray)
Some Pictures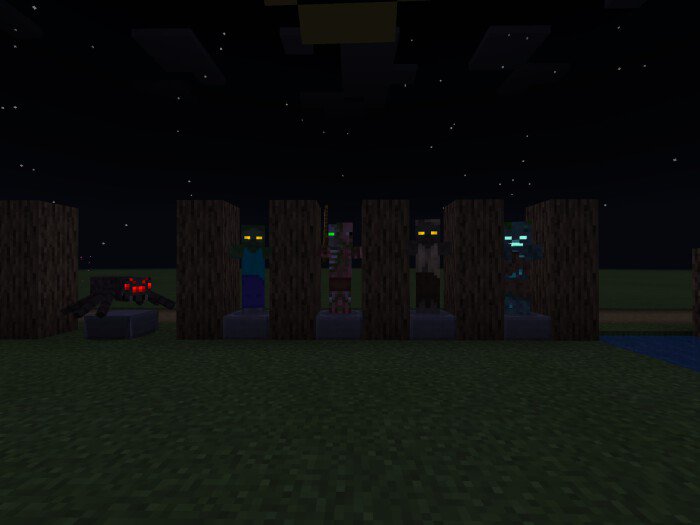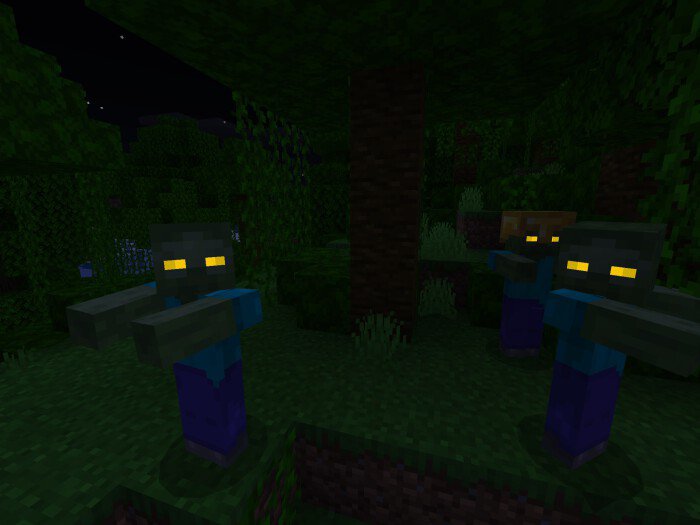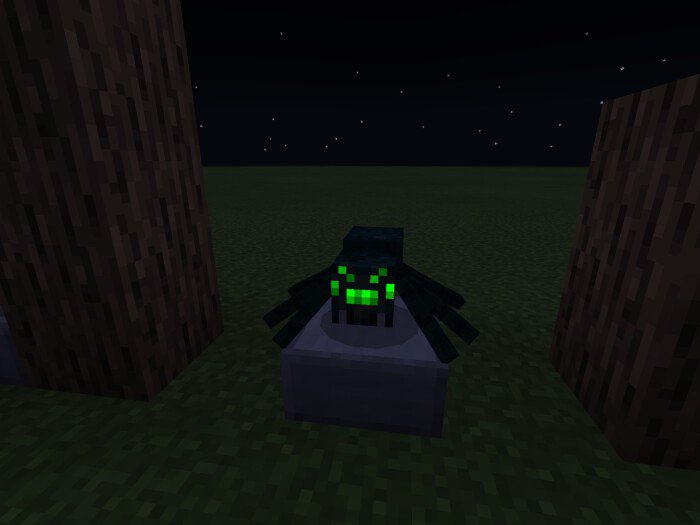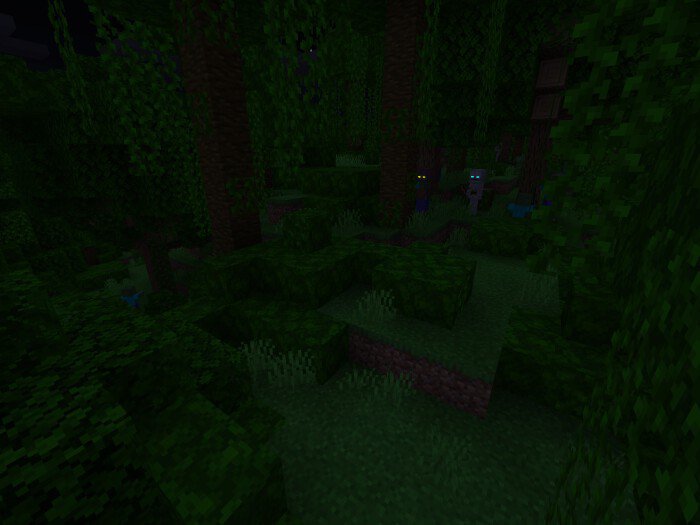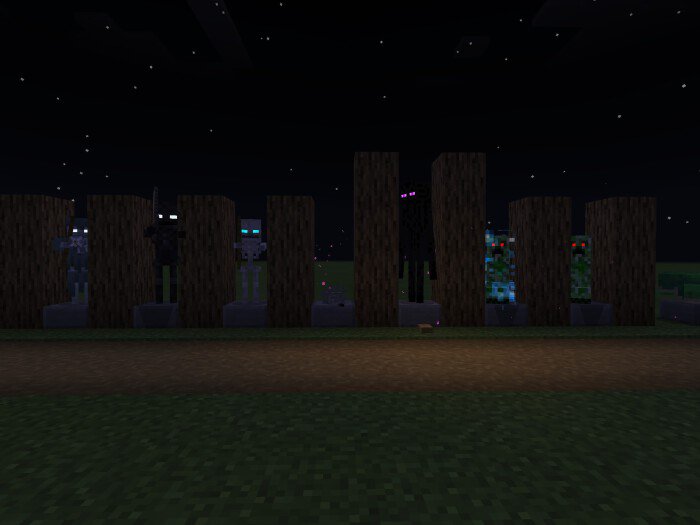 the recommend game brightness is not higher than 50, but it is not necessary for it to work.
With this texture pack is seeing a zombie walking around in the night much cooler and scary, i hope you like it!
Downloads
Supported Minecraft versions
1.12
1.13
1.14
Resolution
16x