It's time to put down your pistols and head down to the mines. Gold Rush is a 1 vs 1 minigame where the objective is to mine as many ores as you can, smelt them and then collect them in chests. There are plenty of gold, emeralds and diamonds wherever you turn but there's also another player out there to get them. The gold rush is real and you'll both be racing against time as you've only got five minutes to spend before the game is over.
Creator: Fizzman797, Twitter Account
How to play?
Get a silk touch pickaxe at spawn by pressing the button and then press another button to teleport down to the mines. The objective is quite simple. You have to run around and mine as many gold ores and, emeralds and diamonds as possible within a time limit of 5 minutes. (It's automatic.)
Sometimes there are minecarts with chest passing by and if you're quick and lucky you can get some good stuff from them as well.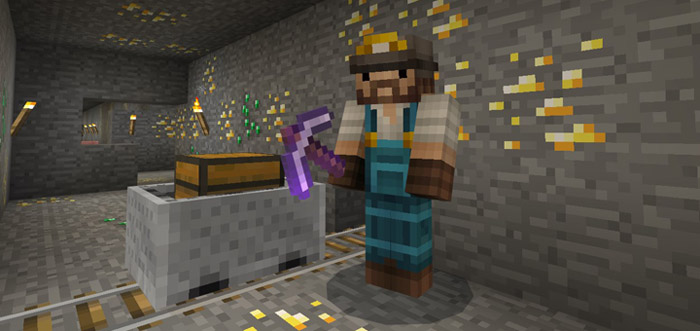 But you can't just only focus on mining. You will also need to smelt your ores using a furnace at the main room. It's one furnace per player and you are not allowed to steal any of your opponent's smelted ores.
Place the smelted ores in either of the ender chests to gain points in-game.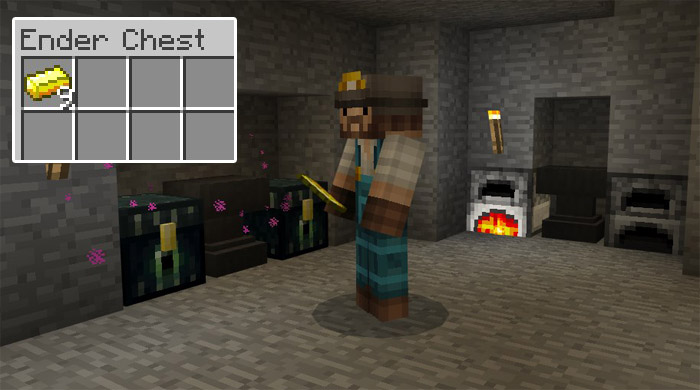 After five minutes have passed both players will be teleported to another area where you will find some ender chests. Open the chests and count your points.
Gold Ingot = 1 Point
Emerald = 2 Points
Diamond = 3 Points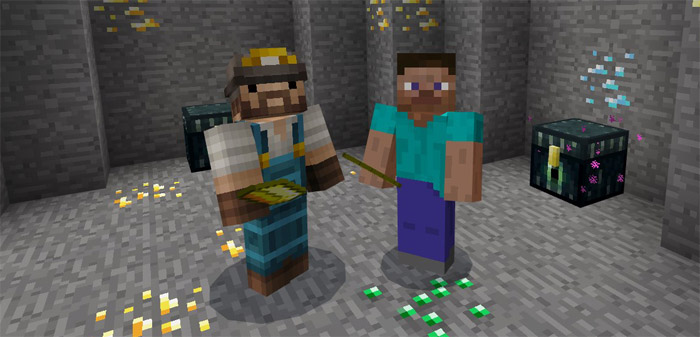 Video Review
Download .McWorld
Download .ZIP