The Golden Chicken is one of the rarest and most precious animals in Minecraft (as of now). This animal is a great option in case you don't like mining but really want to get your hands on some gold. The chicken will occasionally lay some gold nuggets (instead of eggs) and since mobs in Minecraft can live forever there is really no expiry date for this gold making machine.
Creator: JoePaleto, Twitter Account
How does it work?
Golden chickens don't look any different from ordinary chickens. However, one difference that you are very likely to notice is the fact that they lay gold nuggets instead of eggs.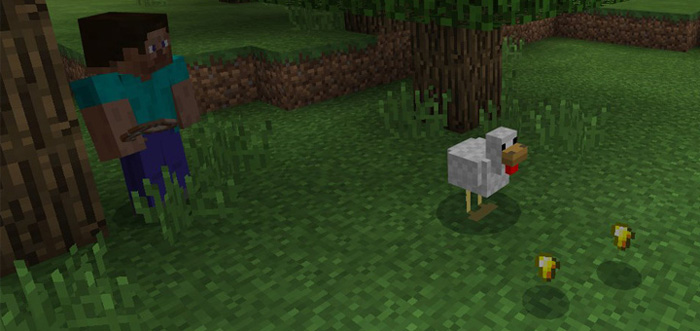 Golden chickens are very rare to spawn so if you do find one then I highly recommend that you are quick to capture it. You can use a leash to lead it to a chicken pen or wherever you decide to let it live.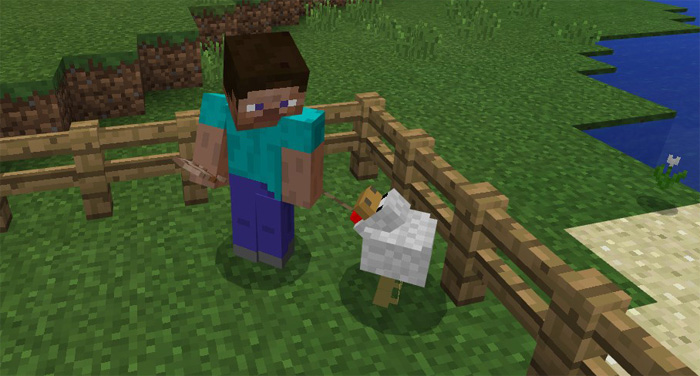 As the time passes it will produce gold for you by dropping gold nuggets on the ground.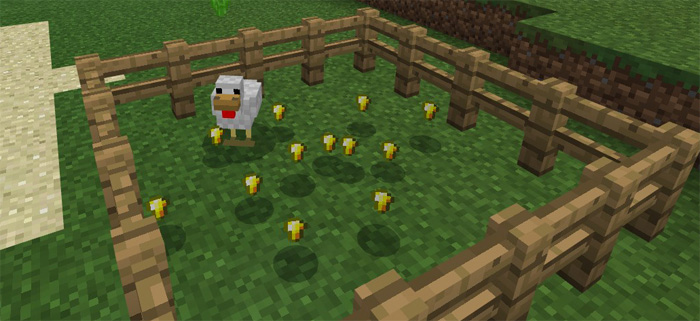 You can then take the gold nuggets and use them for crafting gold ingots.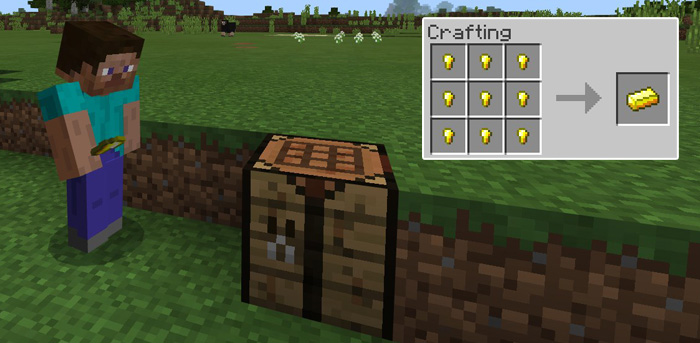 The gold ingots can then be used for crafting a gold armor set or any of the other various things which it can be used for crafting.
Installation
Activate the pack for a world in-game.