GolemsPLUS addon mods in new types of golems that you can upgrade from the standard iron golem. There is even a boss for you to encounter which can be difficult at times!
There are lots of new golems so let's go over some of the new golems types you may want to get! First off, here are all of the new golems types in one location!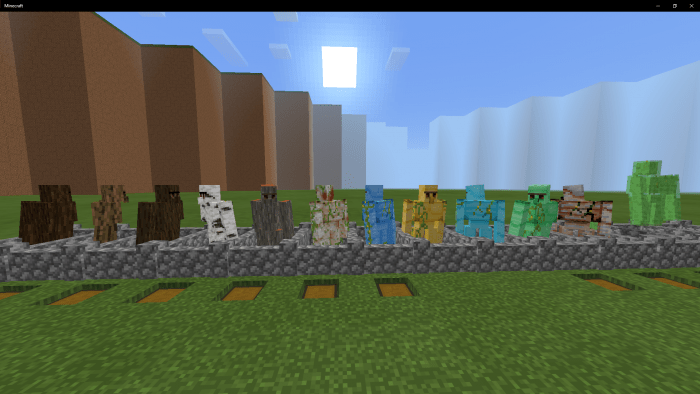 The wood golems all share the same traits but when struck by lightning they change into a charred wooden golem!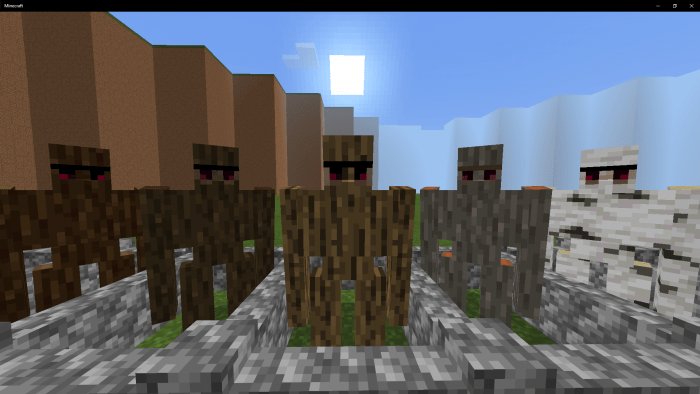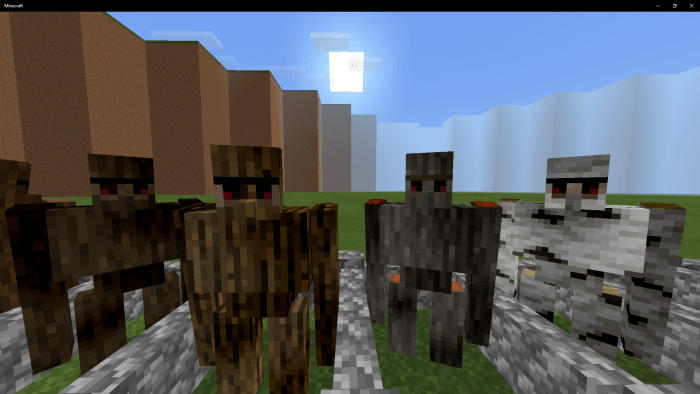 Next up we have 3 special ones, to begin we have the overgrown golem which is the same as the iron golem but just looks cooler! Then we have the rusty golem which is what happens when the iron golem is struck by lightning. For the last one we have the slime golem which comes in 3 sizes if using spawn egg plus he loves to jump around!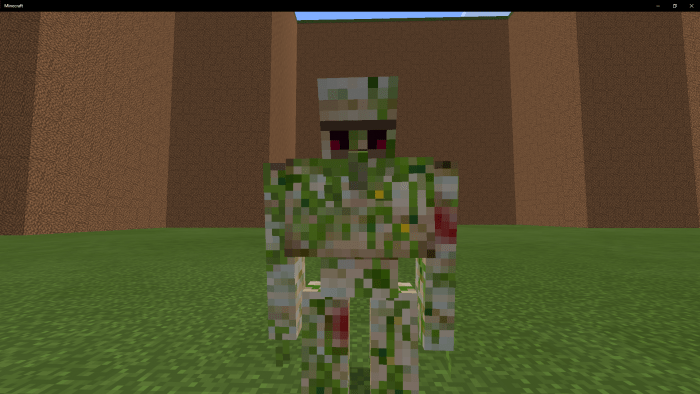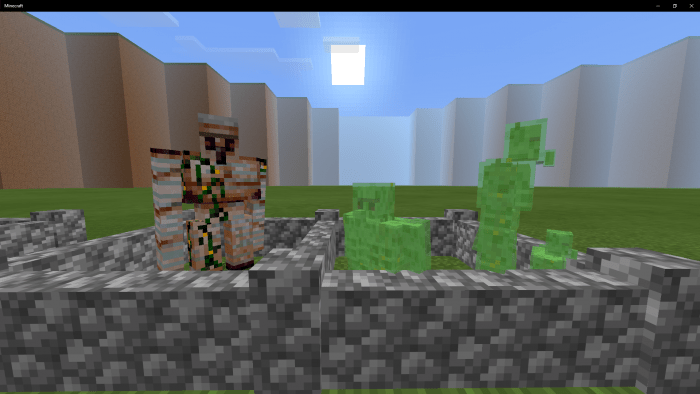 For the last set of golems we have the Lapis, Gold, Diamond, and Emerald Golems which the order is from weakest to strongest!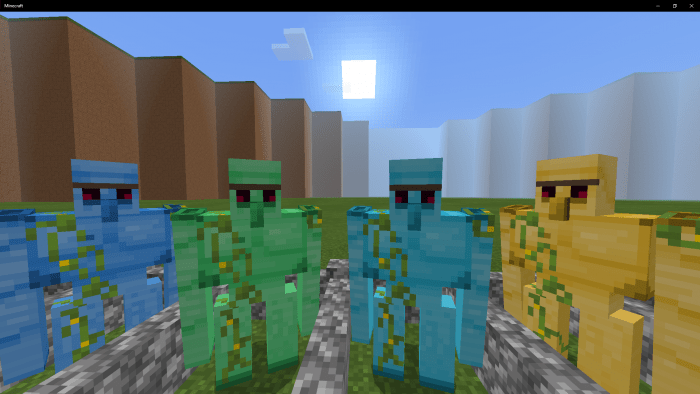 Time for the boss, the Wither Golem Boss is a very tough foe! He has the same attacks & drops as the Wither Boss but can summon Wither Skeletons and Wither Golem Heads which are a new mob type as well!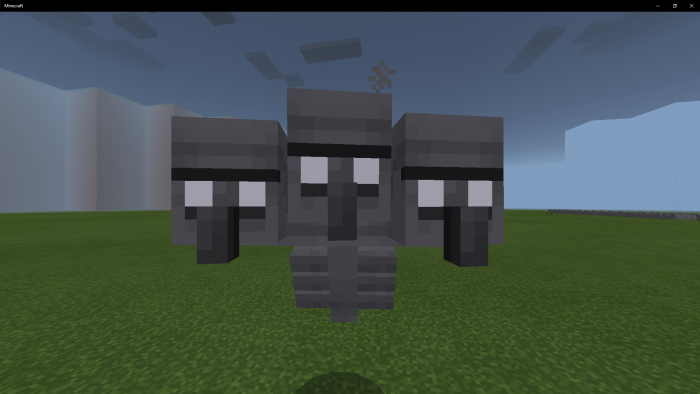 The 1.0.2 updates brings 6 more NEW golem types along with some cool special abilities that come with them! To gain these golems you need the new upgrades which are crafted like shown in the picture below: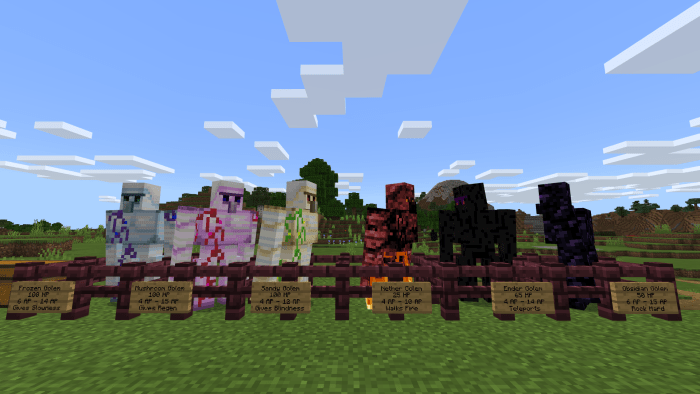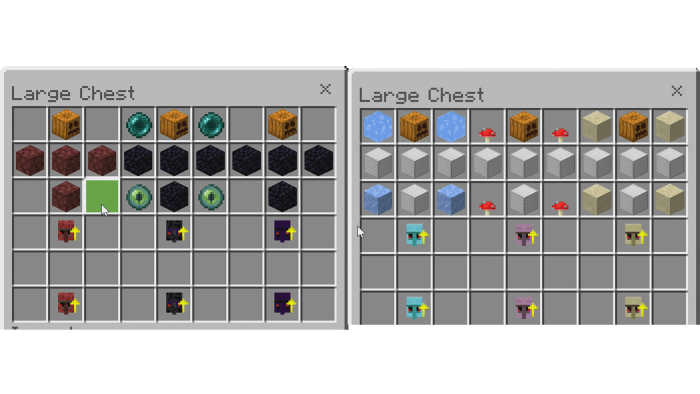 I also introduced a spawn egg for the Iron Golem can ONLY be crafted! To craft it, imagine making an iron golem but in a crafting table!
STATS
50 HP
Iron Golem hit by lightning
Range Min – 3.5 AP
Range Max – 10.5 AP
A golem of nature

Same as an Iron Golem
25 HP
Range Min – 4 AP
Range Max – 15 AP
Becomes chared when hit by lightning
35 HP

Range Min -4 AP

Range Max – 16 AP
200 HP
Range Min – 16 AP
Range Max – 28 AP
150 HP
Range Min – 13 AP
Range Max – 26 AP
400HP
Summons Wither Skeletons
Summons Wither Golem Heads
Same attacks as the Wither Boss
14 HP

3 AP

Gives the "Wither" effect for

"0.5"

seconds
100 HP

Range Min – 6 AP

Range Max – 14 AP

Gives Slowness
100 HP

Range Min – 4 AP

Range Max – 15 AP

Gives Regen (Doesn't effect undead)
100 HP

Range Min – 4 AP

Range Max – 12 AP

Gives Blindness
25 HP

Range Min – 4 AP

Range Max – 10 AP

Walks Fire
65 HP

Range Min – 4 AP

Range Max – 14 AP

Teleports Randomly
50 HP

Range Min – 6 AP

Range Max – 15 AP
If you want to learn on how to get these new golems types including the recipes, check out my videos on the GolemsPLUS addon!
Fixed the download link as the pack wasn't installing properly
Fixed some problems with crafting some of the golem upgrades
Updated for the 1.13 Update!

Added an Iron Golem Spawn Egg

Added Frozen Golem

Added Mushroom Golem

Added Sandy Golem

Added Nether Golem

Added Ender Golem

Added Obsidian Golem
Fixed mobile app GolemsPLUS download link as there were problems.
Installation
Once file is download, open it with Minecraft and make sure that you have "EXPERIMENTAL GAMEPLAY" turned on in order for it to work!
Downloads
Supported Minecraft versions
1.13
1.14