The Grass Printer Mod is an extremely unique and fun to use mod. In short, it makes it possible for you to print images (.jpg, .png) in Minecraft Pocket Edition worlds. Simply create an image or download one off the Internet and then go in-game and print it.
Creator: TBPM, Twitter Account
How does it work?
The first thing you need to understand is that images can only be printed on land where there is grass. So make sure that the space around you got lots of grass before starting.
1. Use Paint, GIMP, Photoshop or a similar software to create a preferably low-resolution image, e.g. 20x20px, but higher resolutions work too. You can also go to Google Images, find an image which you want to print and download it to your device. In our case, we chose to use this image, which is a low-resolution version of the MCPE DL logo.
2. Make sure to read the install guide before entering the game because the installation is a little bit different. Anyways, when it's installed, go in-game and enter a world.
3. Tap on the PRINT button in the top-right corner and select the FILES option. Locate your Download folder and select the image which you want to print. Then tap on START to begin printing the image.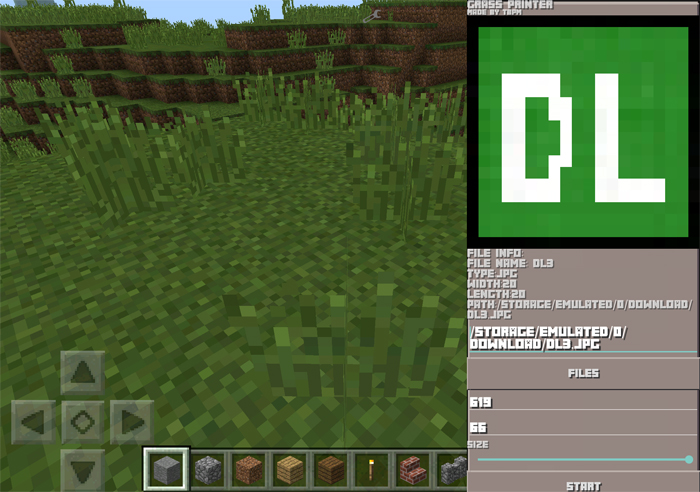 4. The image should now be printed close to where you are positioned in-game assuming there are enough grass to print the image on.
The result is pretty amazing.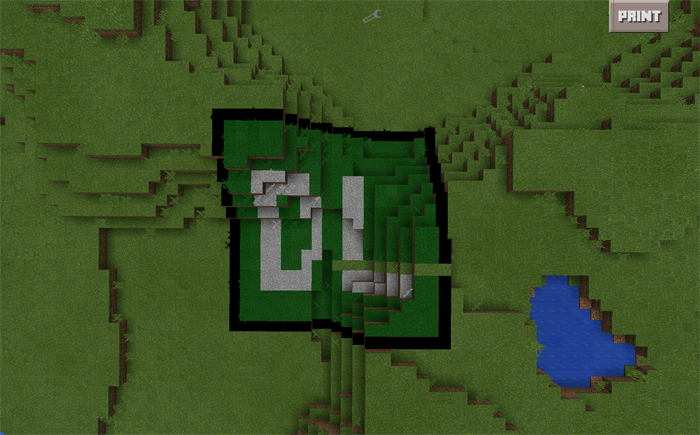 Install Guide
Download the font and mod.
Use ES File Explorer (or another file manager app) to change the name of the font to minecraft.ttf
Then move the font to /storage/emulated/0/games/com.mojang/minecraftpe/mods/. If the mods folder doesn't already exist, go ahead and create it and then move the font there.
Done!
Download (Minecrafter.Reg.ttf Font) (Required)
Download (Mod) (Required)