GrowthCraft PE  brings plenty of new farming features to Minecraft PE. Its primarily goal is to offer new ways of taking advantage of what the nature has to offer like the use of grapes for winemaking and hops for brewing ale.
Creator: Kingbudderjr
Grapes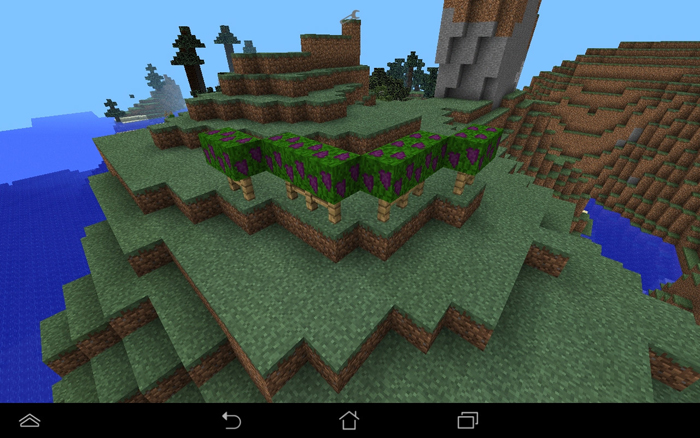 How to make grapes?
To get grape seeds you will need to break grape vines. To start growing grapes you will have to plant them at in front of a fence at where you want the grapes to grow and then tap with the grape seeds on the fence.
What to do with them?
Grapes can be eaten raw as food or be used for winemaking.
How to make wine?
Begin with crafting a fruit press (5 wooden planks & 4 iron ingots).
Fill the fruit press with grapes by tapping with them on the fruit press.
Once the fruit press capacity exceeds 8 you can tap with a glass bottle (4 glass) on the fruit press to fill the bottle with wine.
To turn young wine into old wine simply fill the wine bottles into a ferment barrel (3 wooden planks & 6 iron ingots).
Both young and old wine can be drunk but old wine will give you more health back than young.
Hops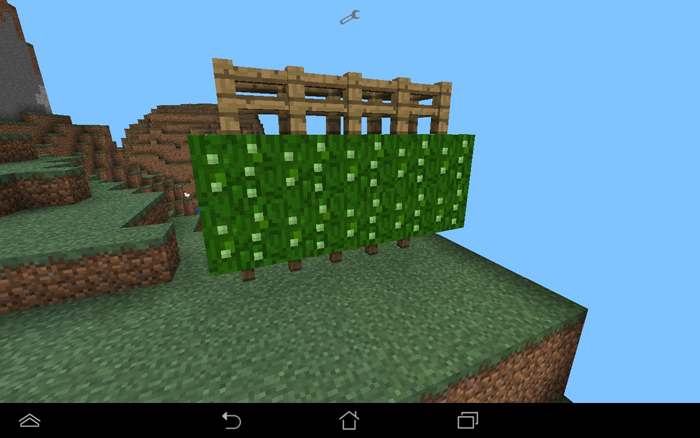 How to make hops?
To get hop seeds you need to break hop vines. Then place down some fences on top of each other to make a wall of fences, at least four fences high. Then plant the hop seeds by tapping with them on the fences but make sure there is at least one block of air below.
Once the hops have grown simply tap on the block that's furthest down to get the hops. On this plant you can use bone meal to make it grow more quickly.
What to do with them?
Hops can be eaten raw or they can be used in the process of brewing ale.
How to make ale out of hops?
Craft a fruit press (5 wooden planks & 4 iron ingots) and tap with the hops to fill it up. Make a bottle of glass (4 glass). Once the capacity of the ale in the fruit press exceeds 8 then you can start extracting the ale to the bottle simply by tapping the fruit press with a glass bottle.
By crafting a ferment barrel (3 wooden planks & 6 iron ingots) you can pour the ale into it to turn young ale into old ale.
Both the old and the young ale can be drunk but the old ale gives more health.
Apples
A new tree introduced with the GrowthCraft mod for Minecraft PE is the apple tree which is the best source to get apples.
How to get apple saplings and how do they work?
Apple saplings can be crafted with one apple and a normal sapling. Plant the sapling where you want the tree to grow and wait (or use bone meal!). When the tree is full grown simply break the leaves to find the apples. More will grow as you wait.
Item IDs & Recipes
Grape Seeds (466) – craft with 1 Grapes
Grapes (462)
Glass Bottle (463) – craft with 4 Glass
Wine Bottle [young] (464)
Wine Bottle [old] (465)
Hop Seeds (467) – craft with 1 Hops
Hops (468)
Ale Bottle [young] (461)
Ale Bottle [old] (462)
Block IDs & Recipes
Grape Vine (167, 168, 172)
Hops Vine (171)
Apple Leaf (173)
Apple Tree Sapling (174) – craft with 1 Sapling + 1 Apple
Fruit Press (169) – craft with 5 Wooden Planks + 4 Iron Ingots
Ferment Barrel (170) – 3 Wooden Planks + 6 Iron Ingots