This Addon Adds the terrifying monster Grue to Minecraft PE/BE. This Monster was based on the PC Version of Grue Mod. The Grue's Appearance is Pitch Black, to make see them difficult to see. Eyes were white and has teeth. Warning This Mob can kill you if you go to Dark Oak Forest. Be careful. This mob can make scary sounds such as screams, growls, and whispering.
Note: if you are using my addon for your YouTube Video or stuff. please credit to me. you are not allowed to edit code and texture this is very disrespectful to the creators.
Gallery images about the Grue. Note these images sometime be unnerving.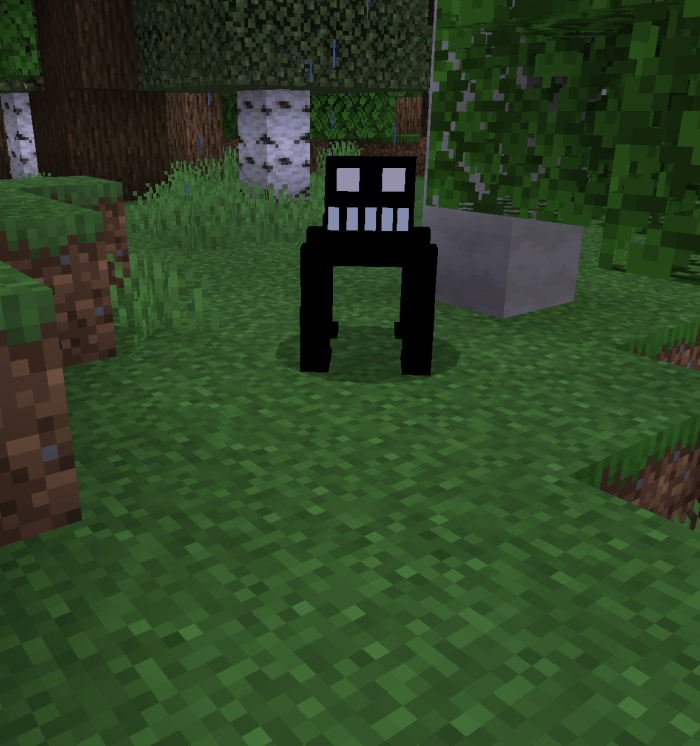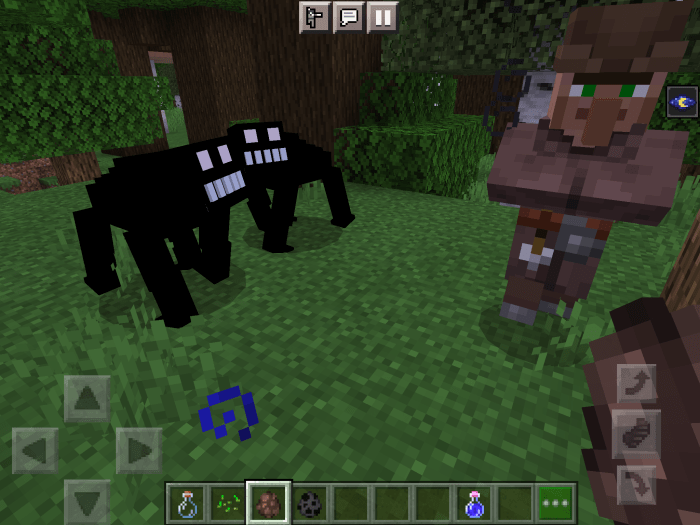 Can you spot a Grue?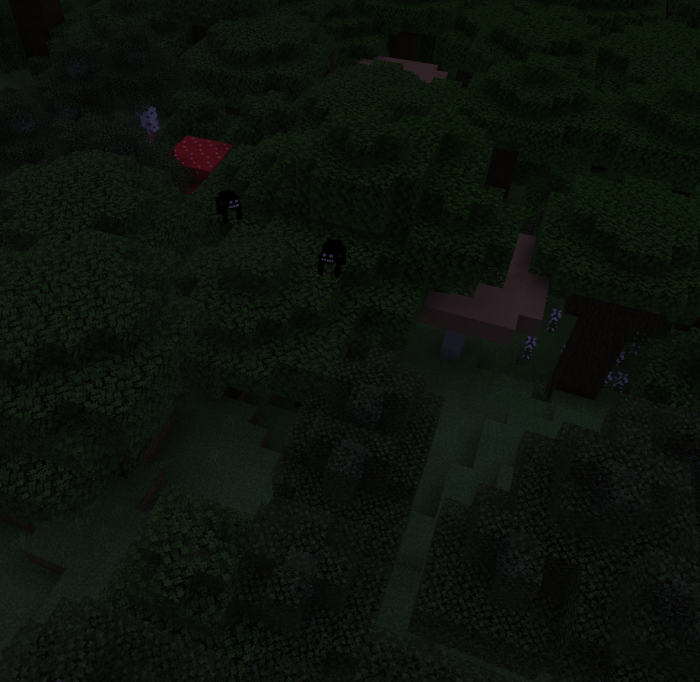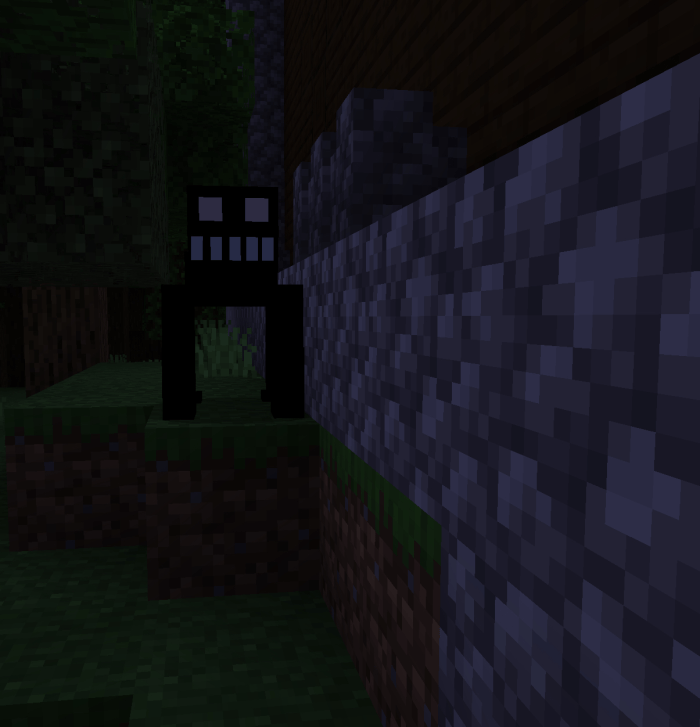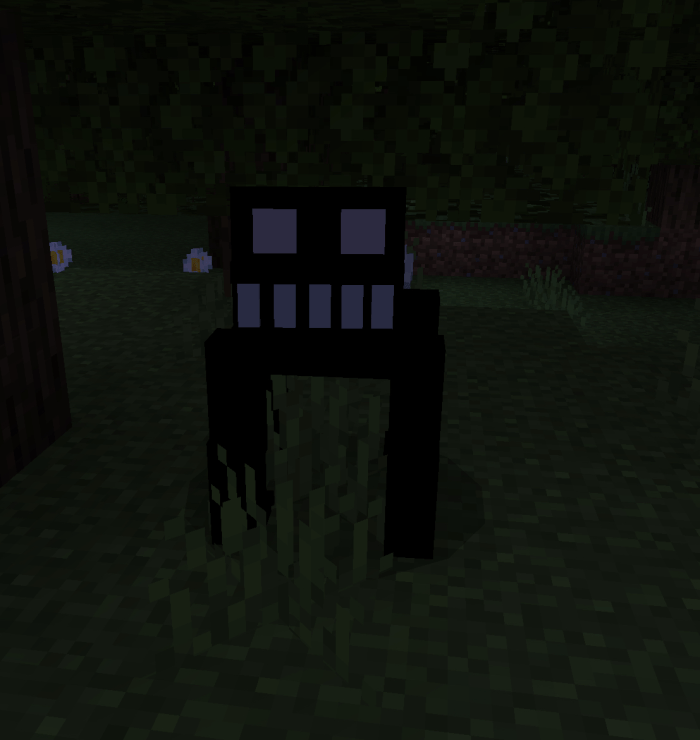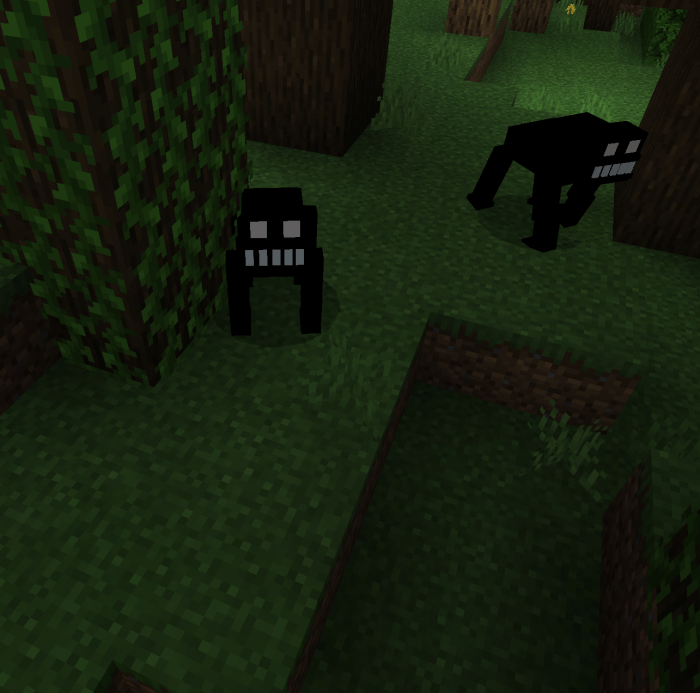 Grue:
Health: 800
Damage: 10
Effect: Blindness
Spawns: Roofed Forest
Attacks: Players, Villagers, Wandering Traders, And Iron Golems (Grues are no match for Iron Golems.)
Warning! This mob is very cursed due to its appearance and sounds.
If you are feared over this thing Please do not download this addon.
Rules:
1. If You are Using the Addon for stuff please remember to Credit to me.
2. You are not allowed to share direct links only MCPEDL.
3. Remeber Dont Edit the Code or Texture this was very disrespectful to the creators.
Installation
1. Download Both Resource Pack and Behaviour Packs.
2. Go to World Options and apply the Behaviour Pack and Resource Pack to Resources Settings.
3. Enable experimental features on.
4. Enjoy :)
Downloads
Supported Minecraft versions
1.16.201