This pack replaces all horses, donkeys, and mules with the Grumman LLV postal van. The Grumman LLV has been America's favourite post van since the 80's, and now you can enjoy it in Minecraft Bedrock. Now with a standalone version!
De-Buffed version now available!
Think the LLV was a bit too fast? I did, so I made it about half as fast. The de-buffed version can be used in your survival worlds without it feeling as much like a cheat. Why did I de-buff the speed, you ask? I plan to make more vehicles in the future, each with varying speeds. The LLV will be just below the middle end of the spectrum, but it balances back out with the fact that it has a small chest's worth of inventory space.
Standalone version is now available!
The Standalone Version:

The standalone version includes four Grumman LLV's; the blank white one, the flames one, the USPS one, and the Canada Post one. They can be found with the Spawn Eggs if both the resource pack and behaviour pack are turned on.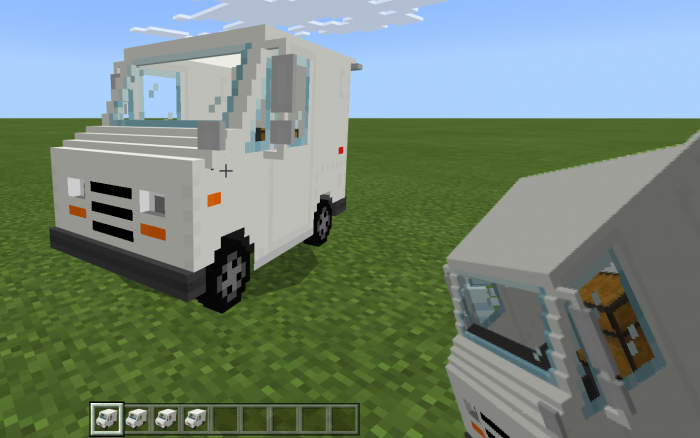 Download at the bottom!
The Horse Replacement Version: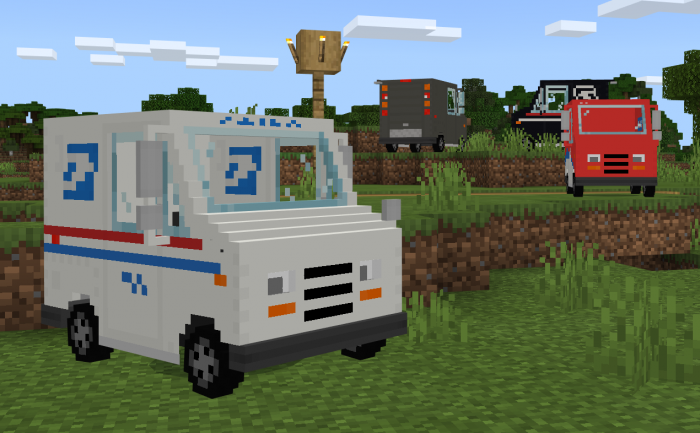 Every aspect of the horse has been overwritten by the Grumman LLV, except for the sounds. Different colours of LLV can spawn randomly around your world, and a couple of custom LLV's can be spotted, as well as some familiar faces.
Even the armour has been replaced with some custom liveries! Or should I say delivery liveries.
Anyways, the armour is as follows:
Leather – Plain, but can be dyed any colour.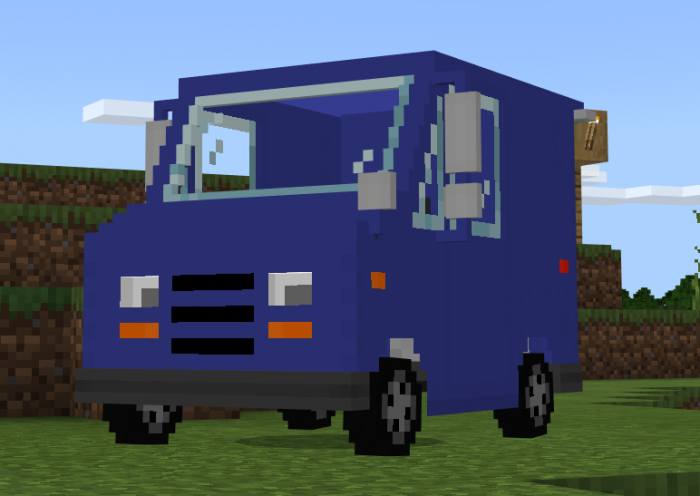 Iron – Flames and red smoothies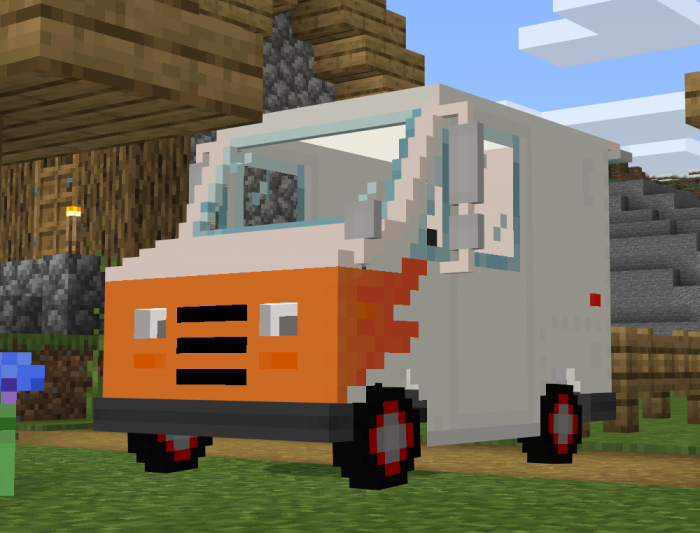 Gold – 1980's US Mail Truck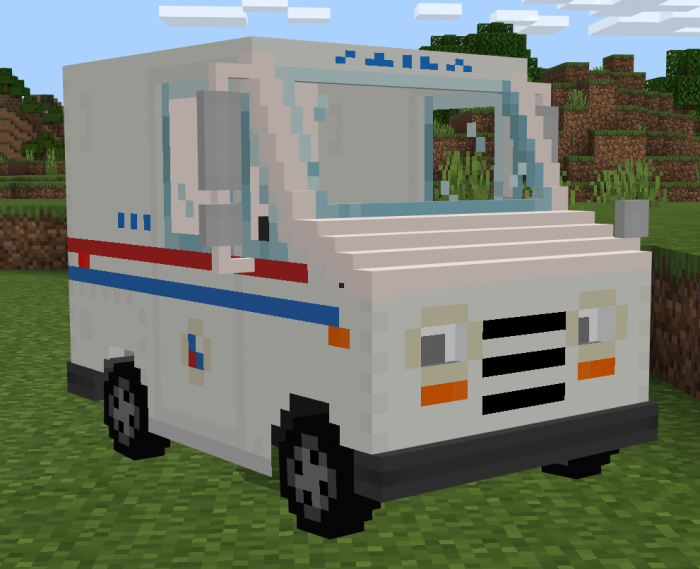 Diamond – Postman Pat Van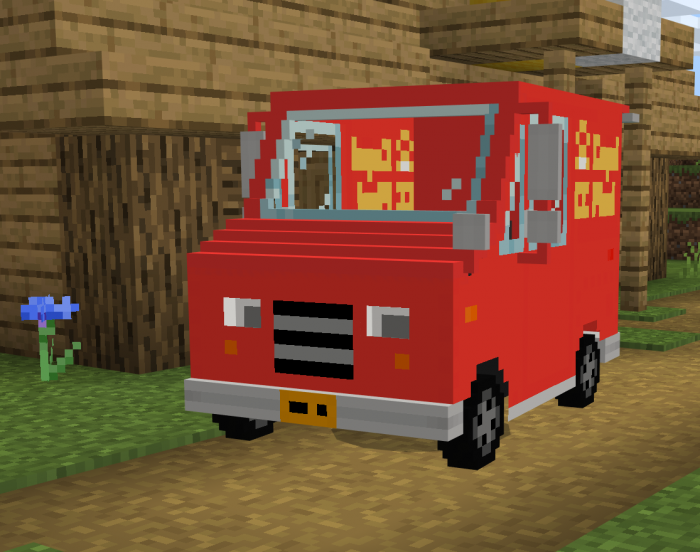 Each respective type of horse even has its own palette of LLV!
Standard Horse – Plain, can spawn in various colours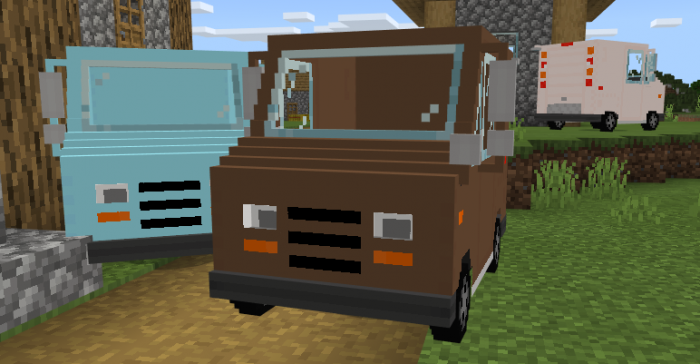 Donkey – Canada Post Van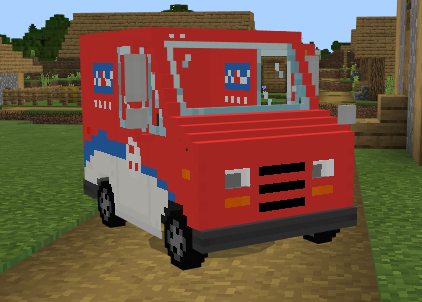 Mule – USPS Van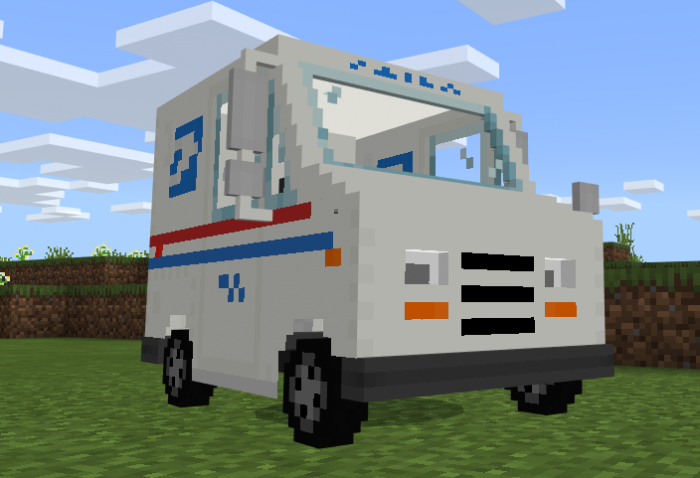 Skeleton Horse – Dark USPS Van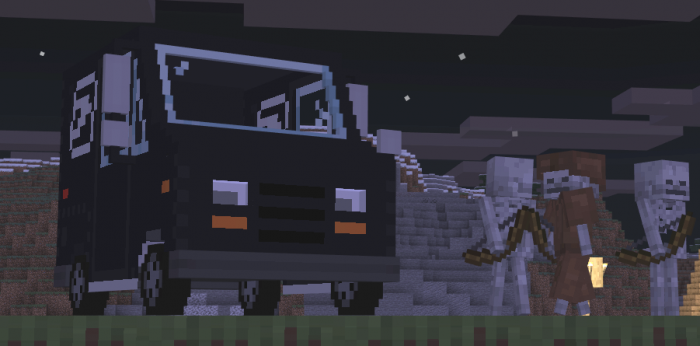 The Mule (USPS) and Donkey (Canada Post) vans can have chests loaded into the back!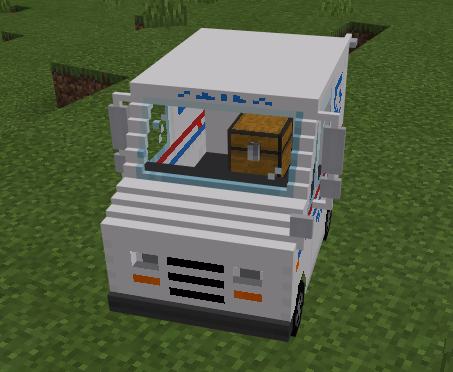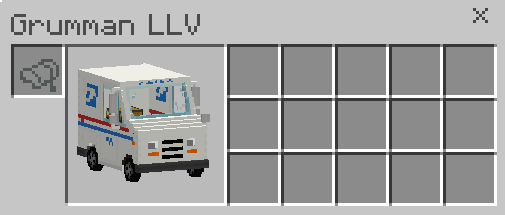 You can just use this resource pack in any world (if you don't fancy disabling cheats), but the behaviour pack is what allows you to sit in the correct position!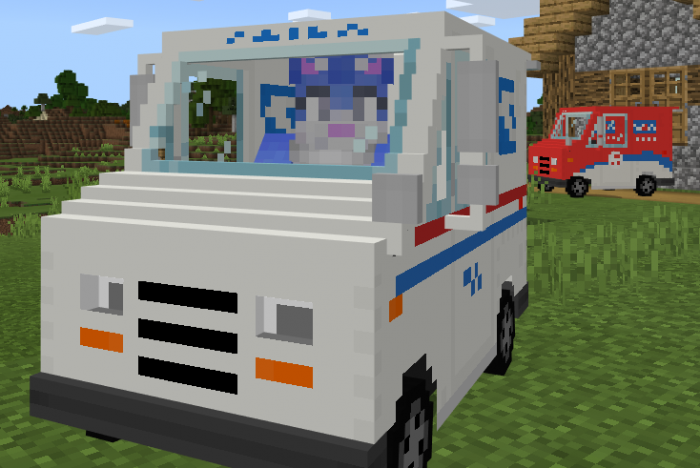 Disclaimers:
-Jumping does not look right
-Z-fighting can be noticed on some variants, but it isn't a huge deal.
-The Horse Replacement exists so that you can obtain the LLV in survival mode without cheats, behaviour packs are considered cheats.
-The De-Buffed version is exactly the same as the standalone, it is just half as fast and has a small chest's worth of inventory in it. Useful for survival worlds.
This is my first mod, so go easy on me!
Version 1.0.0: Mod created, only replaces horses.
Version 1.0.1: Standalone version added that features 4 select Grummans.
1.0.0: Released as a replacement for the horses
1.0.1: Made standalone version without a functioning inventory.
1.0.2: Made a de-buffed version, it's half as fast but it has a small chest's worth of storage.
Downloads
Supported Minecraft versions
1.11
1.12