This is an addon which you can use to change the scale of graphical user interface (GUI) scale to extreme limits. For example, you can either make it extremely big or you can make it very small and barely possible to see. It's difficult to see what the benefit would be for either of these GUI scales but it's still pretty cool to be able to edit the settings like this. If you do find any actual uses for it in-game make sure to let us know in the comments!
Creator: JY GamingMC, Twitter Account
How does it work?
To change the scale of the GUI open Settings and go to Video. Then use the slider to adjust the scale.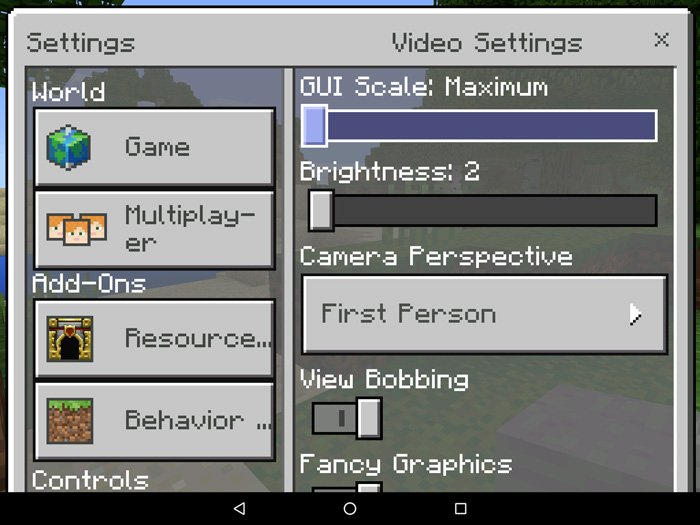 I began by changing the size to max (and by the way, I am using a Nexus 9 tablet). I guess it could be useful if you have very poor eyesight.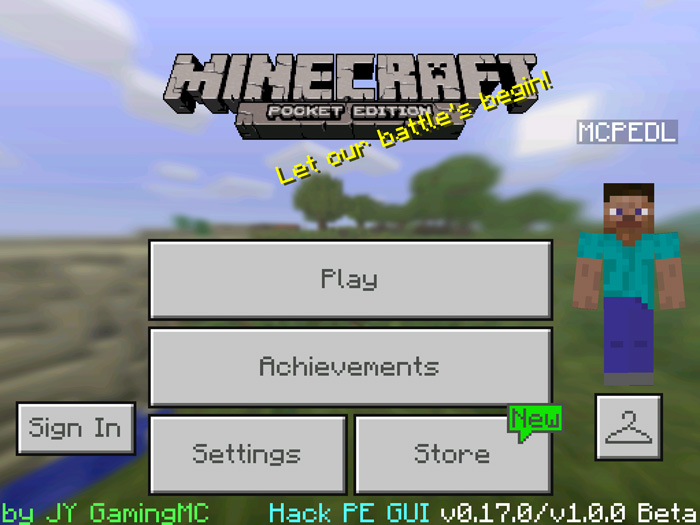 Everything besides the action buttons (e.g. movement, jump) looks bigger than before. I'm not sure why but there doesn't seem to be a way around it.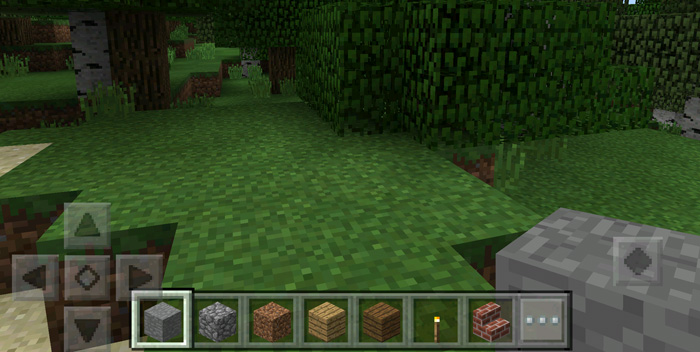 This is what the interface looked like when I changed it to minimum. The text and buttons are barely possible to read.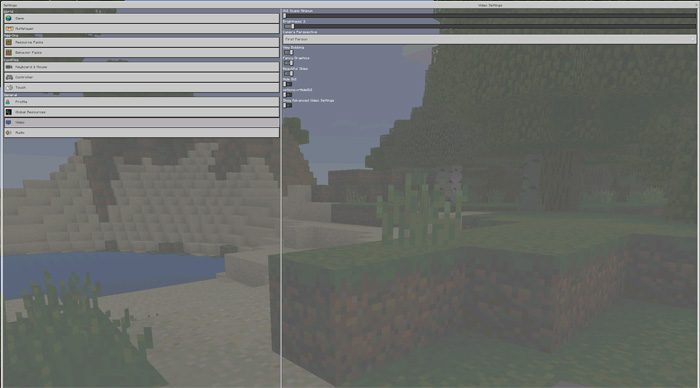 How to reset the GUI scale back to normal?
Locate /games/com.mojang/minecraftpe/
Delete options.txt
Restart Minecraft PE
Installation
I highly discourage iOS users to install this addon:
The reason why is that to reset the GUI settings you will need to delete options.txt (/games/com.mojang/minecraftpe/) and if you are an iOS user you will either need to delete it using a computer or by reinstalling the entire game.
This resource pack will only work for Android and iOS devices. Windows 10 users won't be able to use it.
Open Minecraft PE
Go to Settings > Global resources > Apply pack
Restart Minecraft PE
Click here if you rather download a .ZIP file.