Spook your boots off with this brand new adventure map experience. We're just a few days away from Halloween. It's that time of the year when the moon rises, ghosts awakens and monsters rule the night. This is a really neat map which is perfectly suitable for Halloween. It includes many secrets and lots of other different things to see. Explore the horrors and attractions of Halloween Land today!
Creator: TheF2Pgaming
Updated: 27 October, 2017 (bug fixes)
Storyline
For every 30 years (yes, not 27 (IT reference)) a fearsome entity visits to devour the lives of many and only you can stop it. It is your quest to stop and kill this creature and obtain glory.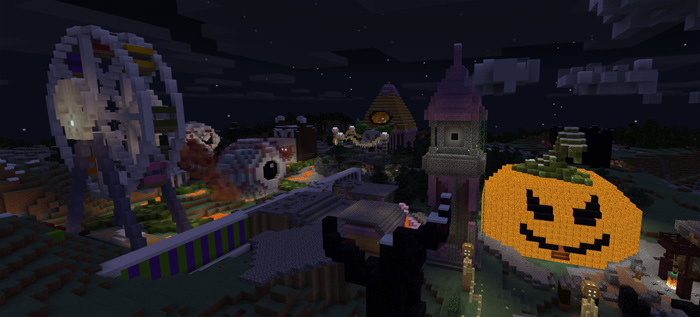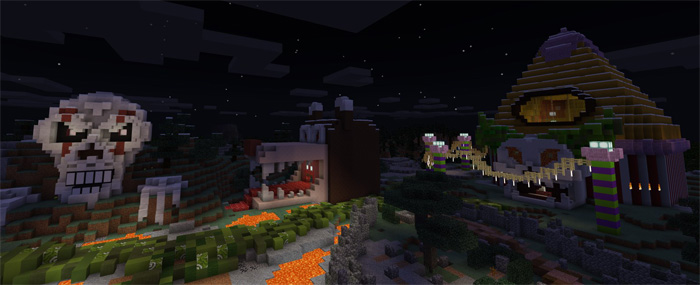 Installation