This is an experimental texture pack which adds an overlay to the graphical user interface. The design is inspired by the Halo games and intends to represent the visor head-up display of Master Chief's helmet. The reason why I say it's experimental is because there seems to be some bugs for some devices. I tested it on an iPad 4 mini and the interface didn't fit the screen. Perhaps that something which will be fixed in a later update.
Creator: Zebo1 (original PC mod)
Ported by: Wartave, Twitter Account
What is changed?
The main difference which you will notice is the colored overlay. Right now there are four different colors you can choose between. The intention of the blue overlay is simply to give the impression as if you are wearing some kind of helmet with a visor HUD.
Also the health and bubbles/breathing bars have been replaced with new ones. You will also be able to see a small avatar of your player in the top left corner.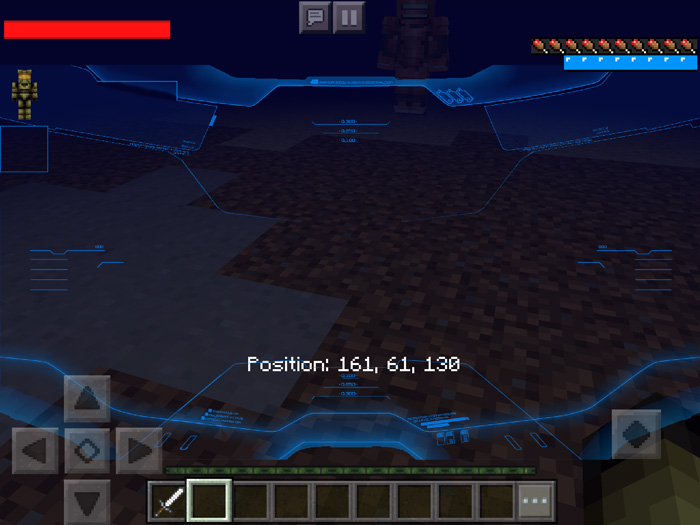 Installation
This texture pack will only work for iOS and Android devices. It will not work as good for Windows 10. There are also some bugs which might cause the pack to not fit on certain screen sizes.
Download one of the following resource packs:

Open Minecraft PE
Settings > Global resources > Activate the resource pack