This mod adds two handguns and one clip of ammunition to the game. Both weapons are much more powerful than any of the other weapons in Minecraft. They are the essential weapons for anyone who want to up their protection and feel safe when the night comes.
Creator: Homuhomu
How to use a pistol?
Equip one of the weapons and make sure you've got an extra clip in your inventory. If there's a reload button on the right side of the screen then press that to reload the weapon. To start shooting press SHOOT.
M92F (ID: 1705) – 3 redstones + 1 gold ingot + 5 iron ingots
M1911A1 (ID: 1706) – 3 redstones + 1 gold ingot + 5 iron ingots
Clip (Ammunition) (ID: 1707) – 1 gunpowder + 1 iron ingot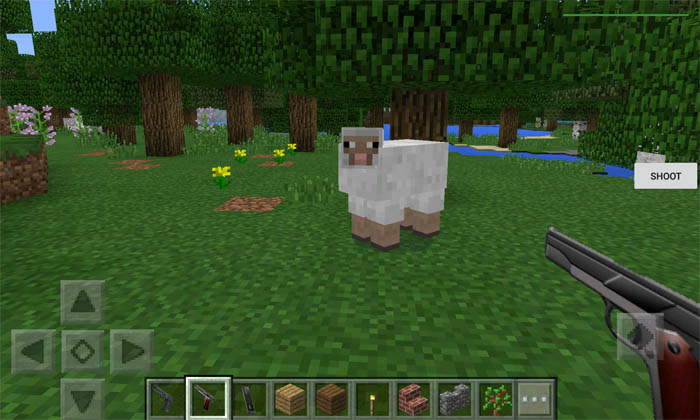 Both weapons have a total of 12 bullets and most mobs are a one shot kill. There is no crosshair but the hit area is focused to the center of the screen so it's quite easy to use.