Have you ever wanted to record epic gameplay footage for your server, realm or maps? This addon removes all your HUDs except for your hands and your crosshair, so that you can film gameplay clips and use them in your trailers.
Setting up
To set up the pack, all you have to do is to download it and apply it in your settings. You are all set!
All HUDs are removed, except for your hands, crosshair and player names, which also disappear if you use the built-in hide HUD setting. Here is what it looks like in The Hive.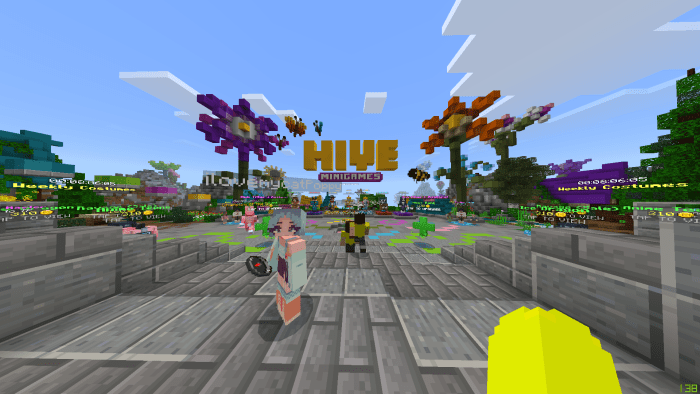 Turning off crosshair
You can use this custom crosshair pack made by Minecrafter and set the crosshair to none.
Turning off hand display/player names display
Hand and player names display can be turned off via settings -> display.
Video demo
Contact
Found any bugs/glitches or have any suggestions/ideas? Feel free to join the discord server to discuss with us!
new demo video added to the post k e y s t r o k e
- Updated post title to something less weird
- Nothing else
Downloads
Supported Minecraft versions
1.14
1.15 (beta)
1.16