This is an add-on that tries to recreate the hardcore mode that has only been exclusive to Java Edition players for many years… until now. It's as close as we will probably get to a Hardcore mode in the Bedrock Edition of Minecraft until Mojang releases it officially.
This hardcore mod allows for multiplayer/singleplayer play!
Remember if you would like to play multiplayer, make sure all players have joined the game before the mod has been installed, otherwise they will join in Spectator mode!
This add-on replaces the original health bar with the hardcore mode health bar,

It also replaces the death screen with the hardcore text you'd usually see when dying on a hardcore world on the Java Edition version of Minecraft!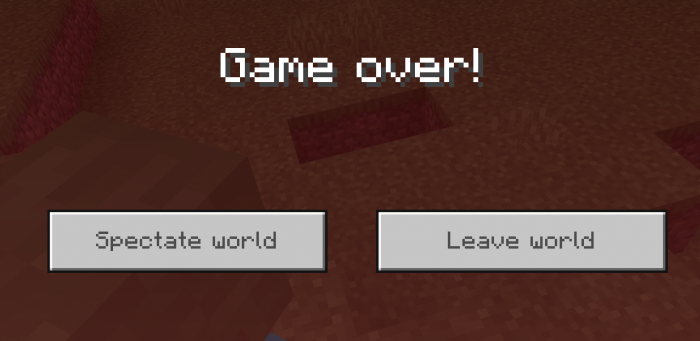 The add-on doesn't require you to destroy your bed after you sleep anymore!
With this new update, you now do not need to destroy each bed you use any longer, as beds now do not change player spawn points!
It also adds a nice recreation of spectator mode so when you die you can still look around the creations in your world!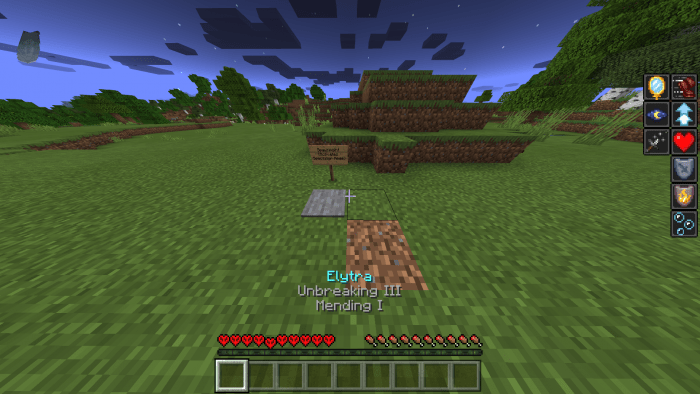 Other than that, the game itself is completely in vanilla. Remember when creating your new world, make it in Survival mode, make the difficulty setting on Hard, and turn cheats on so you can install the add-on correctly into your world!
For a slideshow guide of how to install the mod, click here!
For an easier to understand video installation of the mod, watch the video below!
Spectator Mode Changes
Added Unbreaking III & Mending Elytras for Spectators.
Added Weakness status effect for Spectators so they cannot damage other entities in the world after their gamemode has been changed.
Removed Feather Falling status effect so Elytras can glide faster while in Spectator.
Inventory is now cleared upon entering Spectator mode.
Color of the text changed to gold.
Changes to Sleeping
Armor stand now acts like the spawn point, eliminating the need to set the pressure plate as the world spawn. 
Players do not have to destroy beds after using one, as the function Sleepcycle will now continuously set spawn to the stone pressure plate.
Installation Process Changes
Now includes instructions on how to set up the new features the update has added.
Color of the text changed to dark red.
Compatibility
Added 1.13 beta as a supported Minecraft version as I found it was compatible with the Add-On.
Updated the Google Drive download link to the latest version & added "(Download for Consoles)" to the display text.
Bug Fixes
Fixed a major bug that didn't allow the add-on to be imported via .mcpack
Request Fulfillments
Added MediaFire download links for those who requested them!
 Installation Description
Added an installation description & a disclaimer
Installation
Watch YouTube video linked in the description or use the Imgur photo gallery to learn how to install the add-on into your Minecraft world!
IF YOU'RE HAVING ISSUES WITH IMPORTING THE .MCPACK FILES PLEASE, TRY ONE OF THE OTHER DOWNLOAD LINKS AS ISSUES WILL BE FIXED FASTER BEFORE THE OFFICIAL ADD-ON PAGE IS!
Downloads
Supported Minecraft versions
1.12
1.13 (beta)