This pack turns Minecraft heads into tools tucked into the player's head. You can use this pack on horror maps or to have fun with your friends, download it now!
To get the heads, you can get them in inventory and in creative mode in the main section, then equip them and go!
Download this pack and impress your friends!
Created by: Pixell Studio
Heads:
Diamond Sword
Diamond Pickaxe
Wooden Pickaxe
Iron Pickaxe
Stone Pickaxe
Arrow

Preview: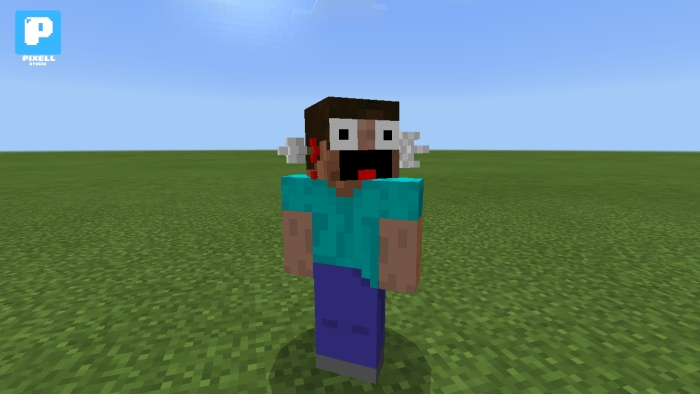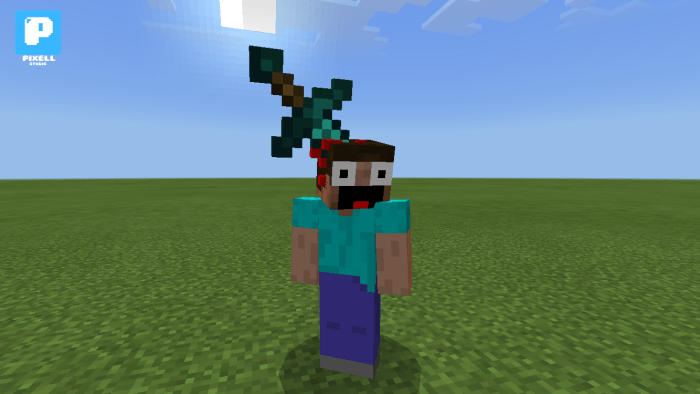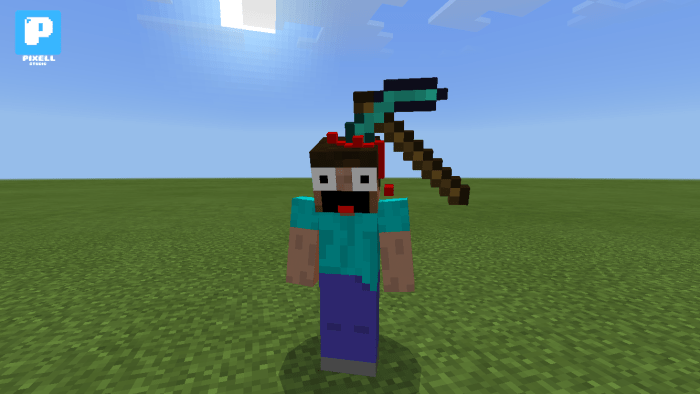 Software used: Blockbench
Contact Email: [email protected]
Instagram: https://www.instagram.com/pixell_mc/?hl=pt-br
Twitter: https://twitter.com/Pixell17
Youtube: https://www.youtube.com/channel/UCfkfFIIJ_s1A6sf7dj43mbA?view_as=subscriber
Website: https://www.Pixell.com
-We changed the thumbnail of the post
-We added a link to our Website in the map description
-We changed the download link
-We changed some package information
Installation
How to install the resource package?
• Download and install Mcpack 
• Click on the file and it will be exported automatically in your minecraft 
• Activate resource package that you installed in your worldwide configuration and you're done.
Downloads
Supported Minecraft versions
1.14
Resolution
128x
16x
64x