This is the first controllable flying vehicle for Minecraft Pocket Edition. It is a really cool helicopter which you can use to explore Minecraft from the skies. It does run on fuel though so you always gotta make sure to bring some extra petrol cans and every minute or so refuel the helicopter.
Creator: StarkTMA, Twitter Account
How to fly the helicopter?
Alright, first off you need to find a helicopter. Since it replaces the blaze you can only find them spawning naturally in the Nether. However, you can also just use a blaze spawn egg to get one in the Overworld.
The helicopter got seats for just one person and that is for the pilot.
iOS / Android: Long press on the helicopter and press Ride
Windows 10: Right-click the helicopter to ride it
It won't start flying until you've refilled the fuel tank and this is done by throwing petrol cans (snowballs) at the vehicle.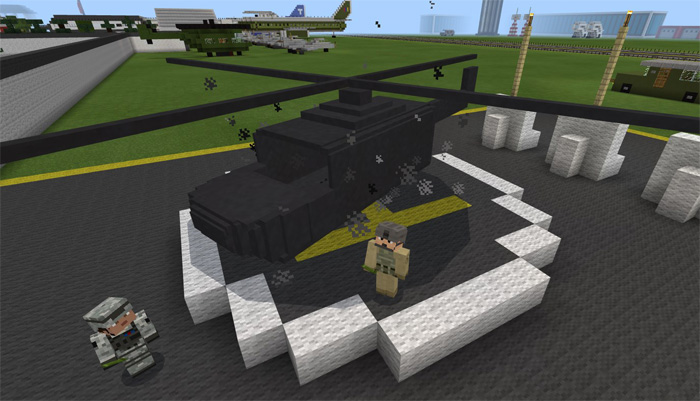 Hold a diamond sword in your hand to control the direction of the helicopter.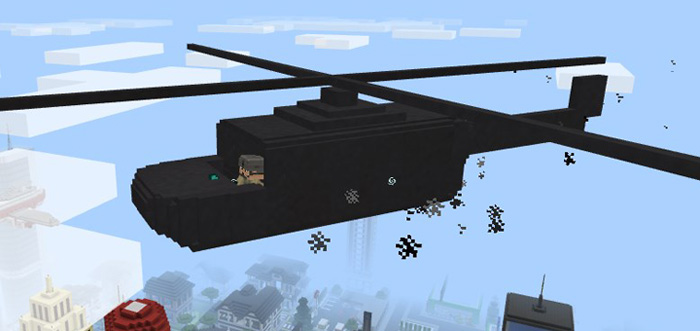 The helicopter stays in air for approximately 80 seconds before it runs out of fuel and either needs to be refueled or descend to land.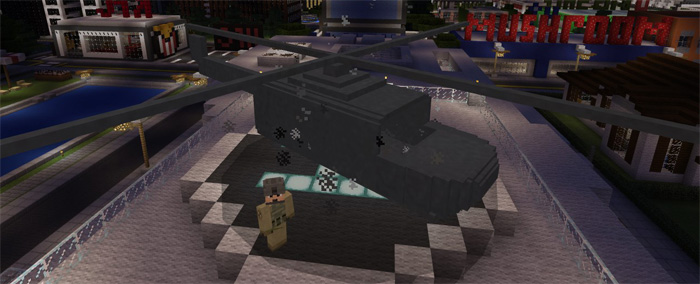 Installation
Activate the packs for a world in-game