Hello Neighbor is an indie horror game where you are a young boy who sneaks to your new weird neighbor's house to try to get into his basement. You step foot on his property and he chases you off his yard. You have to be very quiet and sneak in the house into his basement to discover the creepy secrets inside the weird old neighbor's house.
This add-on is based on that game and takes some of the characters from there and brings them alive in Minecraft through an add-on.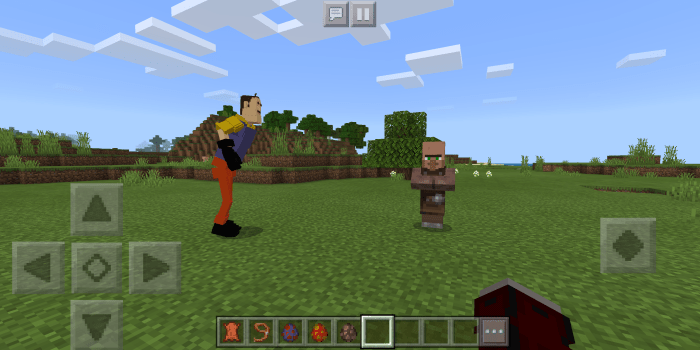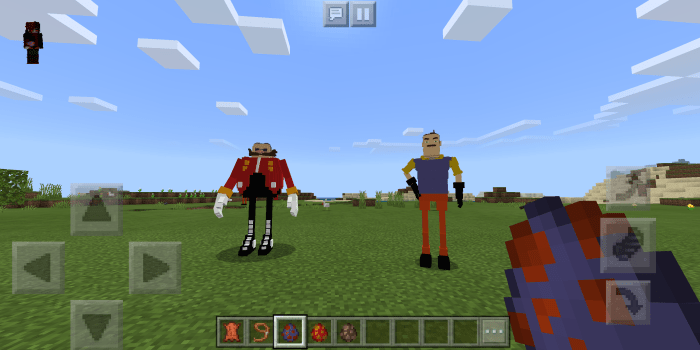 When you spawn him, he will roam around the world as any other mob, but in survival. If you approach him, he will chase you very fast. In gamemode c, he will mind his own buisness and wonder around the world, he also does not like villagers or any monsters. Also Dr. Eggman will haunt you.
Installation
download the mcpack and Claxton individually and then after it finishes downloading, click the file and import it to mcpe
Downloads
Supported Minecraft versions
1.13