The Herobrine Gear Mod brings a new armor set and a staff to the game. The armor set adds nice extra protection and the staff can be used to achieve similar abilities to the ones Herobrine is said to be have such as the power of teleporting.
Creator: UltraPeachMC
Item/Block IDs & Crafting Recipes
Herobrine Ingot (485)
Herobrine Chestplate (487) - 8 Herobrine ingots
Herobrine Leggings (488) - 7 Herobrine ingots
Herobrine Boots (489) - 4 Herobrine ingots
Herobrine's Staff [Mobility] (490) - 6 iron ingots + 2 Herobrine ingots + 1 iron block
Herobrine's Staff [Attack] (491)
Herobrine's Staff [Defence] (492)
Herobrine Ore (148)
How to get the new items?
First off you will need to find Herobrine Ores which spawn randomly in the world. They are quite rare to find so be patient. Mine the ores to get the ingots and then look at the recipes further up to see how to craft each new item.
Gear
The gear consists of three items: leggings, a chestplate and some boots.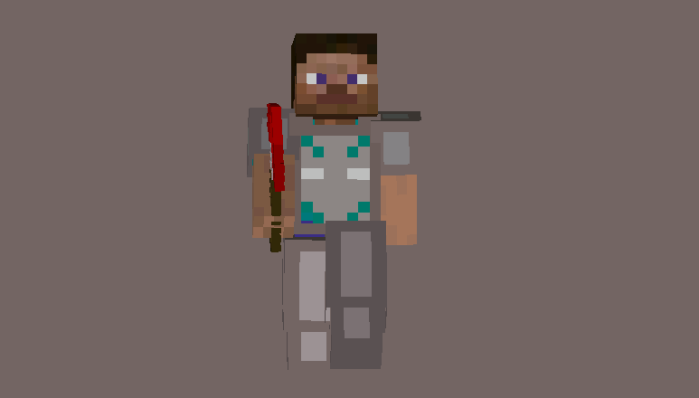 Staff
The Herobrine's Staff can shift between three different modes: mobility, attack and defence. Mobility mode lets you teleport anywhere you tap and generate fire particles around you.
If you attack a mob with the staff while in attack mode it will make 9 attack damage. Use the defence mode to get indestructible.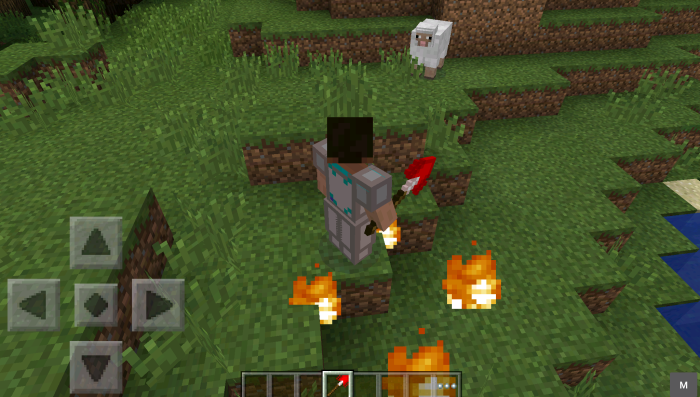 Important Install Note
Download and install the latest BlockLauncher BETA for the mod to work: http://t.co/pIgLOjmXPG