The Hidden Doors Mod lets you create hidden door passages. Replace the normal door with a door made out of wood, bookshelves or another type of block texture. It's perfect if you want to build a castle with hidden rooms and such as it adds a lot to the user experience.
Creator: JovanModPE, Twitter Account
Block IDs & Crafting Recipes
Universal Door (460) – 4 redstones + 1 door
Hidden Log Door (227-242, 248-255)
Building A Hidden Door
First you will need to craft an Universal Door and one normal door. Place the normal door where you want to create the hidden door.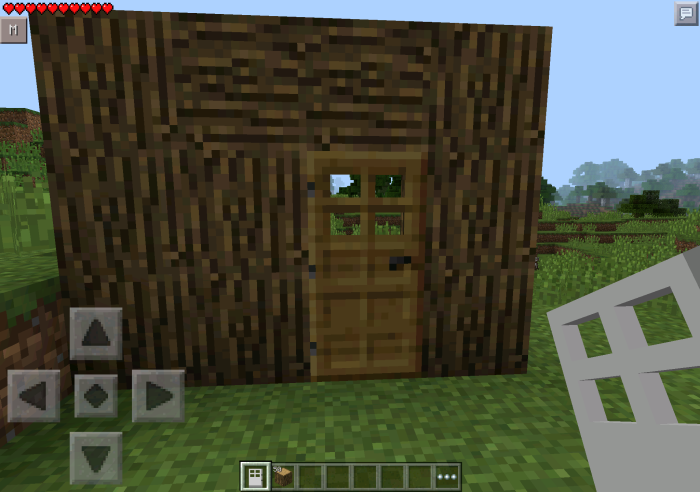 Tap with the Universal Door item on the normal door and a menu will appear where you can choose which type of block you want to use for the secret door. After selecting which you will get the normal door back and it will be replaced with the hidden door instead.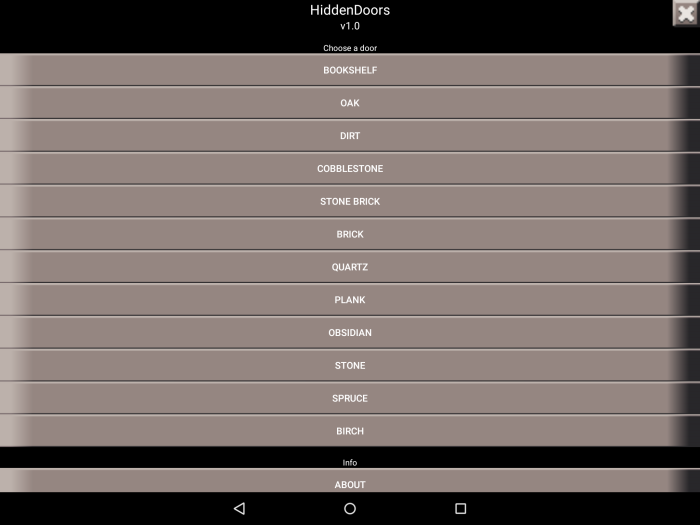 Tap on the hidden door to open/close it.